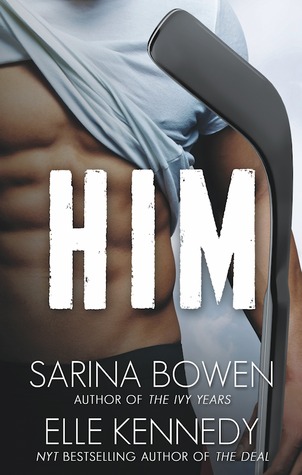 They don't play for the same team. Or do they?
Jamie Canning has never been able to figure out how he lost his closest friend. Four years ago, his tattooed, wise-cracking, rule-breaking roommate cut him off without an explanation. So what if things got a little weird on the last night of hockey camp the summer they were eighteen? It was just a little drunken foolishness. Nobody died.
Ryan Wesley's biggest regret is coaxing his very straight friend into a bet that pushed the boundaries of their relationship. Now, with their college teams set to face off at the national championship, he'll finally get a chance to apologize. But all it takes is one look at his longtime crush, and the ache is stronger than ever. Jamie has waited a long time for answers, but walks away with only more questions—can one night of sex ruin a friendship? If not, how about six more weeks of it? When Wesley turns up to coach alongside Jamie for one more hot summer at camp, Jamie has a few things to discover about his old friend...and a big one to learn about himself.
Warning: contains sexual situations, skinnydipping, shenanigans in an SUV and proof that coming out to your family on social media is a dicey proposition.

BUY Links
MY REVIEW
My rating: 5 of 5 stars
✪✪✪✪✪
I have such a goofy grin on my face right now. HIM was THE book I needed it at the moment. M/M is my guilty pleasure. One I like to read very much because I always know I'm going to have a good time. Adding the fact that Elle Kennedy has co-wrote this one and you sure have a winner
Ryan Wesley and Jamie Canning have been best friends ever since their teenage years when they used to spent every summer at a hockey camp until one night where everything changed.
Jamie has always wondered why his friend cut ties with him all of a sudden.
Wes has never been over his feelings for his best friend.
Even if at first it was a little unsettling, once they crossed a line, Wes couldn't get over it
" My weakness is him"
"Jamie Canning was my first crush and my first love. But he was never mine to have"
The very first thing I adore about Him was how both authors give us a glimpse on what happens in that night. It was very well done through both Wes and Jamie's mind. It was slow and it makes you want more details. You just can't stop reading.
The steam that comes right away put you immediately in the right place for what's to come.
Four years later, Wes and Jamie met again during a weekend where both of their hockey teams have to play.
While Wes is scared about his friend reaction, Jamie is pretty fab' with how he deals their meeting. It's almost like they were never apart.
Another thing that completely wins me over was how relaxed Jamie is. Nothing seems to disturb him. He has a laid back positive attitude. He missed his friend so much that when Wes is back in his life he feels more joy than resentment
" The way I see it, one night of drunken stupidity shouldn't be the defining moment in a six-year friendship."
On a whim, Wes decides to go back to a Hockey summer camp but as a coach this time. He hopes to find the friendship he has missed the most. But never in a million thoughts, would he have guessed what would happen when they both reunited.
Jamie is not gay but somehow and through a certain circumstance; he feels an attraction toward Wes. And what's better than let himself feel and experiment?
What surprised me here, was how Jamie's realization was treated. It was so natural and so real.
Jamie has only been with girls and he doesn't become gay in one night. Nope. Sarina Bowen and Elle Kennedy made it as a refreshing discovery. One I don't read in a lot of books and guess what? I loved it!
In case you were wondering:
Yes the book is sex, Yes they are a lot of sex scenes. And I'm certainly not one to complain
But still, HIM is much more than a M/M book. To me, they were hidden message behind it.
It was also a book about acceptance of who you are and how people see you. It was also a book about tolerance and how no matter what you are or what your feelings are, you should be proud of yourself.
Wes and Jamie and both two strong characters and you are gonna to love them.
Wes is really cool at first sight but he hides his heart. And what a heart he got! The only thing he wants more than Hockey is Jamie. He loves him so much but he also so scared that what they share now is not what Jamie really want. Will he be able to let him go?
" At the end of the day, I'm still gay—and he's still straight. Even worse, I'm still in love with him"
And Jamie... I don't know if I could love him more but with each page I read, I was wondering how it was possible to be so caring, so giving, so attentive.
"There's a warm feeling in my belly when I look at him. And it's not just sexual. It's…comfortable. Like we're close even when he's twenty yards ahead. I wear a consciousness of him like a second skin."
HIM is definitely going in my coup de coeur shelf and is even one of my Top 2015 read.
" Once we start kissing we don't stop. My lips are swollen and I'm so hard it's painful. But this isn't about sex. Each kiss is a promise of more to come."
Sarina Bowen writes steamy, angsty contemporary romance from Vermont's Green Mountains. (Her ancestors began logging and farming Vermont during the 18th century. These were rugged, outdoor types without benefit of a laptop or a good latte. It boggles the mind.)
Sarina enjoys skiing, skating and good food. She lives in Windsor County, Vermont, with her family, eight chickens and too much ski gear and hockey equipment.
A
New York Times
,
USA Today
and
Wall Street Journal
bestselling author, Elle Kennedy grew up in the suburbs of Toronto, Ontario, and holds a B.A. in English from York University. From an early age, she knew she wanted to be a writer, and actively began pursuing that dream when she was a teenager.
Elle writes romantic suspense and erotic contemporary romance for various publishers. She loves strong heroines and sexy alpha heroes, and just enough heat and danger to keep things interesting!