Derek Block is ready to fight.
Frankie Jordan must make a decision.
Their pasts are demanding attention.
Confessing their truth may not be enough.
But can their intense passion sustain them?
This is Episode Four of the five-episode Timber Towers novella series
Before this installment, my fav' part was probably the second book where Derek let himself go and doesn't deny what he feels.
In the same way of thoughts, it's no surprise I gave this one 5 stars. Unblocked four is much more personal, much more intimate. Marni Mann keeps me captivated with each book. It's incredible how with such a little book, she can give so many information, yet not too much to get us enthrall for the final act.
Frankie is not sure what she has to do. She wants Derek, still she is not sure he is ready to give her what she wants. On the other side, she doesn't want to give away too much of herself. She is not used to love. Her work has always been the biggest part of herself. The approbation and the acknowledgement of her father is what she needs too.
She has to find some kind of balance and she needs to know if Derek is on board with this
I loved how vulnerable both Frankie and Derek are. They both pour their heart and they both learn how to trust.
Not everything is settle, not everything is resolved. Derek has still things hidden; he still has secrets to share. He still needs to wrap his mind on how to proceed with his feelings.
I'm almost jealous of the people who are going to read Unblocked after all the books are out because they will have all the details.
It's rare to see a series so well put together where the cliffhangers are mostly bearable and you get the next action at the beginning of the next book right away.
In fact, I may re-read them all back to back when they will all be available.
That's how Frankie and Derek make me feel. Together they are strong, their chemistry is hot, their need for each other is compelling and I'm almost sad to know there's only one book left.
"Tonight is about us, no one else, and that's the way I want it to stay. No more interruptions," Derek said.
I took a deep breath and reached for my wine. I wasn't going to let my brain jump to conclusions. This weekend was about us. Not Taylor. Not Reed. "I agree."
He leaned into the table, his hand moving higher up my leg. "Kiss me."
We weren't in a back booth, and this restaurant wasn't nearly as private as The Hole.
There were more servers, a more open floor plan, many other tables close by. What he was asking for was much more than the peck I had given him before I'd gone to the bathroom. "Those fingers," I said, placing my hand on top of them, "aren't planning on going any higher, are they?"
He licked his bottom lip, teasing me with just the swipe of his tongue and the whiskers that surrounded it. "They weren't, no. But now that I know it's on your mind, I'm not sure I'll be able to stop them."
a Rafflecopter giveaway
Derek Block seeks revenge.
Frankie Jordan seeks professional dominance.
He wants her, she wants him.
Lines that can't cross begin to blur.
Things start heating up as real estate gets real…
This is the first episode of a five-episode novella series.
My Review
HERE
Purchase Links:
One taste was all it took.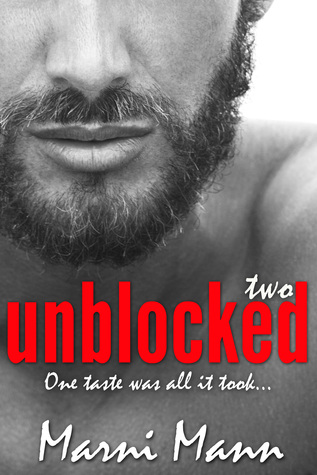 Derek Block demands more.
Frankie Jordan wants to run.
Pleasure complicates business.
But some passion is just too hard to resist.
Things are getting hotter as real estate gets real….
This is Episode Two of the five-episode Timber Towers novella series.
My Review
HERE
Purchase Links
Derek Block confronts his past.
Frankie Jordan's past pursues her.
Secrets threaten to keep them apart.
They want to let go of each other, but can't.
Their passion is too hot to resist.
Things are scorching as real estate gets real…
This is Episode Three of the five-episode Timber Towers novella series.
Best-selling Author Marni Mann knew she was going to be a writer since middle school. While other girls her age were daydreaming about teenage pop stars, Mann was fantasizing about penning her first novel. She crafts sexy, titillating stories that weave together her love of darkness, mystery, passion, and human emotion. A New Englander at heart, she now lives in Sarasota, Florida with her husband and their two dogs who subsequently have been characters in her books. When she's not nose deep in her laptop working on her next novel, she's scouring for chocolate, sipping wine, traveling to new locations, and devouring fabulous books