Derek Block needs to protect those he cares about.
Frankie Jordan fears the loss of those she loves.
Darkness drives them. But could it drive them apart?
This is Episode Five, the final Episode in the Timber Towers Series.
I 've pushed this read as long as I could. Not because I didn't want to read it but because I didn't want it to end.
I've been with Derek and Frankie for 3 or 4 months now and I've loved them both as much. To be honest, I wasn't ready to let them go.
I know they deserve their HEA. I know they are meant to be together but how am I suppose to let go the amount of steam there's between them ?
« It didn't matter what happened between us, what was said or what wasn't. My attraction to him hadn't faltered. He was the man I wanted to be with. The one I was falling in love with. »
How am I supposed to not hear Derek dirty talk in another book ?
"Look at me, I want you to kiss me, and when my tongue enters your mouth, I want to feel your cunt contract over my cock."
I mean the guy is perfect and one of my fav' dirty talker. For sure I know I don't need panties when it comes to him.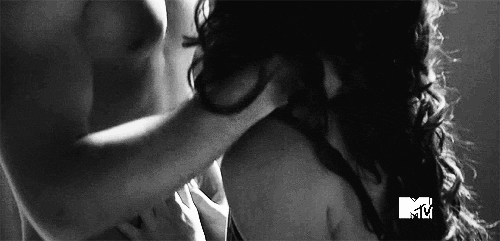 In this last part, all will come to light. Final revelations are made. It will come to both Derek and Frankie to make their future their own.
This book has a perfect balance between, confession, lust, love, trust and feels.
Episode 5 has an emotional turn that I wasn't expecting showing yet another string to Marni Mann's bow.
From my own experience, I struggle as much as Frankie did in some part. I cried (one more time... something I tend to do a lot lately) and I shared a lot of Frankie's thought. This made the 5th installment much more personal to me.
Derek's story is not easy either and you will understand where he's coming from and why he was so secretive.
In 5 novellas, Marni Mann convinced me that she writes amazing erotica books with a bit of suspense that keep you on edge until the end.
I'm now eager to have Brea's book. I'm wondering which aspects will be develop more for her story.
Do I sense a hint of dark ?
TEASERS
GIVEAWAY
a Rafflecopter giveaway
OUT NOW
Unblocked the entire series
BUY NOW
Amazon US
/ UK
Barnes&Noble
READING ORDER
Derek Block seeks revenge.
Frankie Jordan seeks professional dominance.
He wants her, she wants him.
Lines that can't cross begin to blur.
Things start heating up as real estate gets real…
This is the first episode of a five-episode novella series.
My Review
HERE
Purchase Links:
One taste was all it took.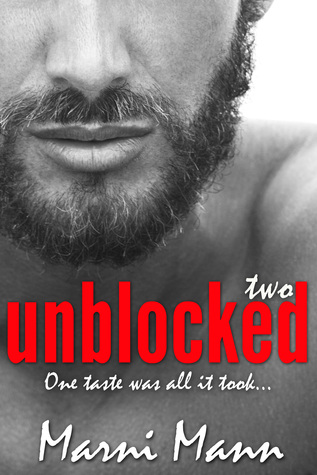 Derek Block demands more.
Frankie Jordan wants to run.
Pleasure complicates business.
But some passion is just too hard to resist.
Things are getting hotter as real estate gets real….
This is Episode Two of the five-episode Timber Towers novella series.
My Review
HERE
Purchase Links
Derek Block confronts his past.
Frankie Jordan's past pursues her.
Secrets threaten to keep them apart.
They want to let go of each other, but can't.
Their passion is too hot to resist.
Things are scorching as real estate gets real…
This is Episode Three of the five-episode Timber Towers novella series.
Derek Block is ready to fight.
Frankie Jordan must make a decision.
Their pasts are demanding attention.
Confessing their truth may not be enough.
But can their intense passion sustain them?
This is Episode Four of the five-episode Timber Towers novella series
PURCHASE LINKS
ABOUT THE AUTHOR
Best-selling Author Marni Mann knew she was going to be a writer since middle school. While other girls her age were daydreaming about teenage pop stars, Mann was fantasizing about penning her first novel. She crafts sexy, titillating stories that weave together her love of darkness, mystery, passion, and human emotion. A New Englander at heart, she now lives in Sarasota, Florida with her husband and their two dogs who subsequently have been characters in her books. When she's not nose deep in her laptop working on her next novel, she's scouring for chocolate, sipping wine, traveling to new locations, and devouring fabulous books