DESTRUCTION. BETRAYAL. RUINATION. TRUE LOVE.
Breaking Her
Book Two in the Love is War Duet.
This is the conclusion of Scarlett and Dante's story.
SCARLETT
He had done it again. Ravaged me. Burned me. Broke me.
Given me air, only to leave me gasping, writhing.
But then something changed.
Something that terrified and excited me both.
Something that utterly destroyed me.
Something that made me whole again.
DANTE
Our love was cursed from the start. She didn't know it but I did.
All she knew was that I'd lied to her, betrayed her. Done unforgivable things. Unavoidable things. Yes, I had broken promises as surely as I had broken her heart. But, just as every war has casualties, and every lie has consequences–every bastard has his reasons.
March 29
Perfect ass.
Perfect arms.
Perfect swagger.
They call Dash Wallace the Diamond King.
He's the hottest commodity in baseball and in the bedroom.
When he runs the bases, every woman's eyes are glued to his stunning body and a smile that puts the night lights to shame.
I'm no queen. I'm a regular girl with a regular job. I just watch him on TV and from the bleachers, season after season.
Girls like me grab a guy like that one in a million times.
My number just came up, and he is as spectacular in bed as he is on the field.
But there's not a woman in the world who can distract Dash Wallace from the game.
Not for a moment. Not even me.
Until the night I do.
And everything changes.
Stand-alone
Love is strange. It comes out of nowhere. There's no logic to it. It's not methodical. It's not scientific. It's pure emotion and passion. And emotion and passion can be dangerous because they fuel love…and hate.
I'm now a reluctant connoisseur of both—an expert through immersion. I know them intimately.
When I fell in love with Miranda, it was swift and blind. She was the person I'd elevated to mythical status in my head, in my dreams.
Here's the thing about dreams, they're smoke.
They're spun as thoughts until they become something we think we want. Something we think we need.
That was Miranda. She was smoke.
I thought I wanted her. I thought I needed her.
Over time reality crept in and slowly dissected and disemboweled my dreams like a predator, leaving behind a rotting carcass.
Reality can be a fierce bitch.
So can Miranda.
And I can be a fool... who believes in dreams.
And people.
And love.
"There is a message for everything. From handwritten to verbal, seen and unseen. Messages exist all around us."
But what if you don't see?
What if you don't understand?
What if, by ignoring the message, your life is never the same again?
Estelle Evermore morphed from nobody to somebody overnight. Galloway Oak put his past behind him and endeavoured to make his fortune using his trade.
Two strangers.
One plane.
Multiple unseen messages.
From sky to island, they find neither fame nor skills can save them. Stripped from society and left alone to survive the elements, the very task of staying alive outweighs all other needs.
Until survival turns to desire.
And desire turns to danger.
Stand-alone
Porter
"Porter, only you can help yourself. We're here to guide you, but we can't take you to the next level if you refuse to work."
…there's nothing they can do for me.
No matter what I tell them, what I do or whom I talk to, my woman is gone, my kid is dead, my career is over and the only family that loved me, now despises me.
I was once the nation's biggest musical sensation. An International heartthrob. Now, I'm a skeleton of a life I once lived.
Porter Kendrick: the man, the myth, the legend.
A fallen branch of the Colthurst-Decker dynasty.
The demons of my past haunt me. Do I have the strength and will power to put them to rest? Can anyone really have it all?
Mackenzie
Love is a four-letter word more powerful than the energy of the sun. Love can move mountains. Love can conquer all. But there's also the other side of the story, the sad truth. Love can destroy. Once, there was this boy I met with a set of amber eyes and a bright smile who took my breath away. It wasn't love at first sight. No, we fell in love slowly, through the day-to-day contact.
Leonard Brooke promised to be my prince charming, as long as I could save him when he needed me. No other man could make me feel strong, safe, loved, and cherished.
But Leonard Brooke died, leaving me to figure out how to handle the grief of his loss. Inside though I'm incomplete. Broken.
My sassy-fiery daughter, and my creative-sweet son are who keep me afloat. Trying to find a new normal without the love of my life, I head to Oregon. Leaving behind our old life and dreams.
Am I strong enough to start over? Can I turn my back on the only man I've loved?
Unexpected series:
Unlike any other
-
Unsurprisingly Complicated
-
Uncharted
-
Uncut
April 3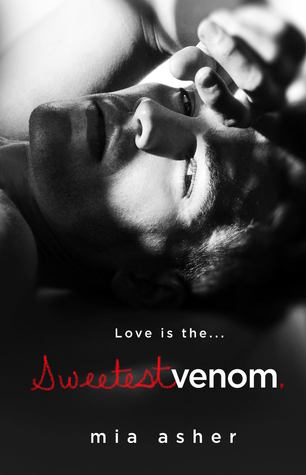 Ronan
I fell in love with a lie …
She was beauty and destruction.
Kissing her was a tender song.
Fucking her, a wild poem.
Loving her, my downfall.
But she was mine.
Or so I thought.
Lawrence
I told her I wanted her body and not her love.
I lied.
Blaire
One man offered me his love.
The other, the world.
I'm falling, falling, falling …
And there's no end in sight.