"I don't do nice. Period." -Kilter (nickname: Off-Kilter)
Kilter is crass, reckless and stubborn. He has alienated everyone—just the way he likes it. Until the day he meets Rayne and emotions he buried long ago reawaken.
"I was nothing but a science experiment." -Rayne
Rayne has been locked away and used for research ever since she was a child. The abuse caused her to withdraw into a tomb of numbness where she's found a safe place to hide. But her safe place isn't safe at all, it's slowly killing her. When Kilter rescues her and she is unexpectedly drawn to his raw honesty, Rayne must decide whether to trust him and fight for what she can't see or drown into the depths of darkness.
For some Scars, it's the story of healing and redemption, for others it's the beginning of a tortured existence. Which will it be for Kilter and Rayne?
Scars of the Wraiths Series:
Stygian
-
Tyrant
-
Take ( standalone)
- Credo (coming 2016)
I'm Blake McQueen, daughter of Miles McQueen: businessman, politician, all around upstanding member of the community.
I'm told that name means something, but well, I've pretty much doused it in petrol, set it on fire, and taken a shit on it for good measure. I like to think of myself as a walking middle finger.
My name is now synonymous with booze, parties, sex, and drugs. I have to read the newspaper in the morning just to see where I was, possibly who I fucked, and judge my state of inebriation based on how much tit or minge is splashed across page five.
Judge me all you like, love me, hate me. I don't give a fuck.
Life's a party and you should never stop dancing.
But even the sweetest of highs has it's low. There is only so high you can go before you fall, and fall I did, right into the arms of the only man that could possibly stop me from crashing and burning. I've always been untouchable. I've never cared enough to be touchable. Until now.
Love is the most destructive drug of all.
Stand-alone
My American Dream just shattered and they think I did it on purpose. They have sentenced me to hell by sending me back to the last place I want to be. They have people watching me twenty-four-seven. They want the truth about how my band mates died, and they're going to get it, no matter what.
No matter how hard I fight. No matter how many times I deny it. No matter what it takes, the truth is going to catch up with me.
I am Rowan Kyle Saber. I am RK. I am Rock. Ex-lead-singer for Son of a Jack. Ex-addict, ex-friend, ex-boyfriend, ex-brother… and presently in denial.
Welcome to Grand Lake, Colorado, where all my nightmares started. Welcome to the past. Welcome to the present. Welcome to RK's fucked up life.
The only thing holding me together is her. But even that might be a lie.
Stand-Alone
No war is won without a few bloodstains.
Tommas Rossi wants what belongs to him—he wants it bad. At thirty-years-old, he's on course to become the youngest boss in the Chicago Outfit's history. He just has to make it to the end alive. But being the boss of the Outfit means nothing to Tommas if a certain blue-eyed girl isn't standing with him when the city finally crumbles. The crown is so close he can taste it. Blood paves his way. Every king needs a queen, but he doesn't know how to get his anymore.
Abriella Trentini has always been the rebel. She's quicker than most men, dangerous when she wants something, and more careful than anyone knows. Her relationship with Tommas Rossi has been a dangerous game she loved to play, but someone always has to lose. With choices to make, the kind that determines who will live and who will die, Abriella doesn't know what to do. This should have been easy, but nothing ever is, and her time to choose is running out.
So much blood has spilled for this. The Outfit is in shambles, grieving and angry. The families just want peace. No one knows who will take the Chicago throne because too many men have a stake in this game. In wars like these, no one will let it go easily.
They'll be bloodstained until the very bitter end.
And left breathless in the devastation of it all.
Has it been worth it?

*** Please Note: Breathless is the fourth book in a series and should only be read after the first three books have also been read. It is NOT a standalone. Tommas Rossi & Abriella Trentini Releasing 2016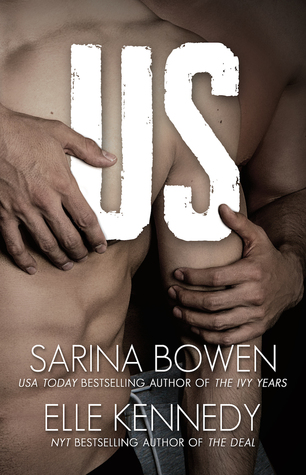 Can your favorite hockey players finish their first season together undefeated?
Five months in, NHL forward Ryan Wesley is having a record-breaking rookie season. He's living his dream of playing pro hockey and coming home every night to the man he loves–Jamie Canning, his longtime best friend turned boyfriend. There's just one problem: the most important relationship of his life is one he needs to keep hidden, or else face a media storm that will eclipse his success on the ice.
Jamie loves Wes. He really, truly does. But hiding sucks. It's not the life Jamie envisioned for himself, and the strain of keeping their secret is taking its toll. It doesn't help that his new job isn't going as smoothly as he'd hoped, but he knows he can power through it as long as he has Wes. At least apartment 10B is their retreat, where they can always be themselves.
Or can they? When Wes's nosiest teammate moves in upstairs, the threads of their carefully woven lie begin to unravel. With the outside world determined to take its best shot at them, can Wes and Jamie develop major-league relationship skills on the fly?
Warning: contains sexual situations, a vibrating chair, long-distance sexytimes, and proof that hockey players look hot in any shade of green.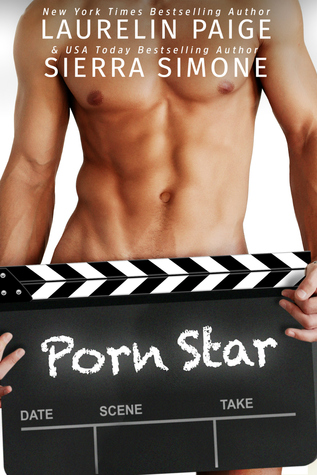 You know me.
Come on, you know you do.
Maybe you pretend you don't. Maybe you clear your browser history religiously. Maybe you pretend to be aghast whenever someone even mentions the word porn in your presence.
But the truth is that you do know me.
Everybody knows Logan O'Toole, world famous porn star.
Except then Devi Dare pops into my world, and pretty soon I'm doing things that aren't like me—like texting her with flirty banter and creating an entire web porn series just so I can get to star in her bed. Again. And again.
With Devi, my entire universe shifts, and the more time I spend with her, the more I realize that Logan O'Toole isn't the guy I thought he was.
So maybe I'm not the guy you thought I was either.
It's said that your life flashes before your eyes when you die. It must only happen to those whose lives were worthy. Clearly, mine was not.
The only thing that happened to me was a repeat of what I thought was my death.
The blast of the gun as it went off.
The loss of my breath as two hundred pounds of dead weight dropped on top of me.
And then darkness.
This replayed over and over.
When the guy squatted down next to me and asked if I was hurt, the only thing I could see, feel, hear, were those few seconds.
Even now, as I sat in the back of a blacked out van—it was the only thing that ran through my mind.
Gunshot, breath, darkness.
Combatives Series
:
Combative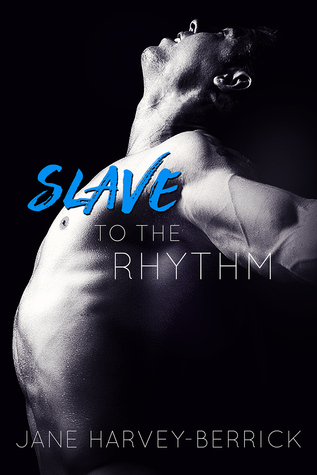 DANCE. Guns.
MUSIC. Bullets.
RHYTHM. Pain.
Music in my head, dance in my body, the rhythm of my heart.
How far can you fall in just one month? How quickly can the human spirit be broken? Where does evil hide in plain sight?
Ash wants to dance. Needs it. To leave behind a life of expectation and duty, to set his soul free.
But life is never that simple. Every step is a journey on a new road.
For every action, there is a reaction.
Every choice has a consequence.
And when you meet the wrong person, all bets are off.
Laney tolerates her limitations, pushing quietly at boundaries. But when Ash crashes into her world through rage and violence, it sets off a chain reaction that neither of them expected.