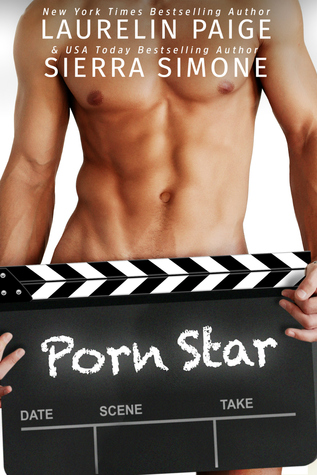 You know me.
Come on, you know you do.
Maybe you pretend you don't. Maybe you clear your browser history religiously. Maybe you pretend to be aghast whenever someone even mentions the word porn in your presence.
But the truth is that you do know me.
Everybody knows Logan O'Toole, world famous porn star.
Except then Devi Dare pops into my world, and pretty soon I'm doing things that aren't like me—like texting her with flirty banter and creating an entire web porn series just so I can get to star in her bed. Again. And again.
With Devi, my entire universe shifts, and the more time I spend with her, the more I realize that Logan O'Toole isn't the guy I thought he was.
So maybe I'm not the guy you thought I was either.


Porn Star was everything I thought I would get, everything I expected it to be. Both Laurelin Paige & Sierra Simone have kept the plot line going the way I wanted it to be, the way I expected. To some it will be difficult to accept it because it's probably not what you would have imagine but you need to keep in mind that this book is about Logan O'Toole, famous porn star, that Logan loves what he does and he's good at it.
Devi and he have made a scene with Logan's ex three years ago. She never really forgot the guy and she has to admit she has a real crush on him.
Logan remembers her the same way. If he has to be honest, he has a crush on this girl too. Seeing each other at a party was just what they needed to connect and bond. Add a business deal in the mix, and you have incredible chemistry on and off set.
"You're turned on for me all the time?" I ask her. "Well, I'm worse. I'm fucking miserable with the need to touch you and taste you. I'm obsessed with it. I'm obsessed with you." I meet her eyes. "You have to tell me if that makes you uncomfortable. Because the way I think about you, the way I crave you, it's not just like two performers. It's not just like two friends."
To me the focus was how to mix a love story with a porn star. How make it believable. I wanted it to stay as close as it could be in real life.
I'm not going to hide, I like smutty reads, I like sex in my books, it's certainly not a requirement but let's face it I enjoy reading it, and I have to admit I've always been curious about the porn industry, about the connection partners can have and how love can develop in such a personal environment. While Porn Star stays a fictional book, I think both authors did a fine job to give us an insight of what really happens, the good and the bad. I'm very curious to know what were their inspirations and if they somehow had an insight view for their story. I might stalk them to get some answers.
"It's not a fake date, Devi. Yes, we're recording what happens later, but it's real." I plead with her with my eyes. "I want us...I mean—I want there to be an us. I want to take you on actual dates. I want this to be a real date."
As for their characters, they were endearing. Devi is a young girl who's in porn because she doesn't know what to do with her life and because it pays the bills.
Logan is in the business for so long he doesn't see who he can be other than fucking women for a living.
Right now, he is some kind of a mess, after his long term girlfriend left him without an explanation three months ago.
What I like in here other than what I already explained was how much details there are. You know all the struggle Logan goes in his life, what he thinks of himself, what he wants and what he needs. His love for Devi is like a blessing because he yearns for some kind of "more" in his life. You are going to witness his vulnerability, and what he needs to do for himself.
"Who in this selfish, indulgent, spray-tanned city would ever guess that Logan O'Toole has a chewy caramel center? That under his I'll-fuck-anything-that-moves veneer, there is a guy who just wants to love someone?"
Porn Star is obviously a very hot read. You've maybe seen my updates, if not just know your kindle or even yourself might very well combust. There are a lot sex and I mean more than usual IMO but again it serves the plot. If you expect porn people to not do porn then don't read it. It's through some sex scenes and what comes in between or after that the relation between Logan and Devi grows and become strong. While some may say everything will happen pretty fast, it was realistic enough for me.
"I'm scared," "Devi, being with you bare, with no barriers and no cameras…I'm scared. Whatever is between us, it's so real that it hurts." "I'm scared too."But I'm with you. If we fall, we fall together."
Enjoy a sneak peek of Porn Star's Logan O'Toole now on iBooks: http://apple.co/1Vlrew9
NY Times & USA Today Bestselling author Laurelin Paige is a sucker for a good romance and gets giddy anytime there's kissing, much to the embarrassment of her three daughters. Her husband doesn't seem to complain, however. When she isn't reading or writing sexy stories, she's probably singing, watching Game of Thrones and the Walking Dead, or dreaming of Michael Fassbender.
Sierra Simone is a USA Today Bestselling former librarian (who spent too much time reading romance novels at the information desk.) She lives with her husband and family in Kansas City