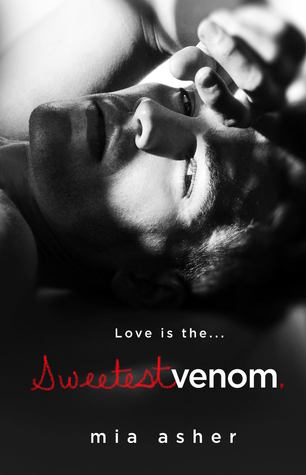 Ronan
I fell in love with a lie …
She was beauty and destruction.
Kissing her was a tender song.
Fucking her, a wild poem.
Loving her, my downfall.
But she was mine.
Or so I thought.
Lawrence
I told her I wanted her body and not her love.
I lied.
Blaire
One man offered me his love.
The other, the world.
I'm falling, falling, falling …
And there's no end in sight.
6 beautifully stunning, delicious & exquisite stars!!
I'm going to make this as SPOILER FREE as possible here.. I'm not going to tell you too much about the plot and the story but I am going to explain some of my thoughts and emotions...
Guys I stayed up till 5.15am reading this into the wee hours of the night.. Now you see with me I get sucked into social media at times and I'm a slow reader. I like to read words and understand it all bit by bit... So to stay up and read page after page, chapter after chapter, unable to put the book down. No breather NOTHING that means that this is an EPIC read!! #EpicLove #EpicLife #SelfDiscovery
What I wanted at the end of Easy Virtue??
I'll tell you how I felt at the end of EV and how I've been thinking in the up coming weeks to this, how I've been mulling over my thoughts.
I am 120% #TeamBlaire there was no sides into who I wanted Blaire to be with although as I read I found myself being pulled in one direction. But I wanted Blaire to feel that she deserved to be happy, that she was aloud to fall in love. That it's ok to FEEL. That she can live, smile, be happy and enjoy what she's been given and allow life to pull her in.. I wanted HER to be successful and above all to FALL IN LOVE and NOT LET GO..
The question is did that happen?
This is a book about LOVE self worth, and discovery... But more so about survival. Blaire has not been given a good hand on how she was brought up, so honestly she didn't believe in herself or LOVE. I suppose this book was EXPLOSIVE it was a plethora of emotions, elation, happiness, pain and Sensual Sex, raw sex, dominating sex. I was gripping my kindle hand in my mouth, hand on my hair, throughout. I loved ALL characters involved for different reasons. I loved going back to some memories that Mia enlightened us with, and then feel the rawness of what was happening now.
Above all this was an exquisite, delicious read. I was craving happiness. I LOVED the Sensuality of the book and how it flowed for me. And I just ADORED the characters... I will say too, hand on heart Mia's a genius when it comes to writing, she may have taken her time writing this one and people maybe annoyed that it's taken so long to come out. But honestly this was worth the wait for me. I kind of forgot why I love her so much.. Her words, her meanings, her quotes. Goodness I have sooo many quotes highlighted that will stay with me for a while to come FOREVER. GAH I LOVE HER HARD.
#TeamBlaire all the way guys!!
Read it guys>>>> ENTER BOOK HANGOVER!!
ARC generously and gratefully appreciated in exchange for an honest review
He watches me closely. His gaze, sparkling with lust, roves over my figure.
"Like what you see?" I tease.
"Not sure. Why don't you come a little closer so I can take a better look?"
"Oh yeah?" I get on the bed and crawl toward him, taking my time as I close the space between us. I straddle his lap, rocking my pussy on his cock. "Well, what's the verdict?"
"Let's see …" he grabs me by the hips, his long fingers gripping my ass firmly, and pulls me forward until I'm kneeling over his face. I reach for the headboard for support and look down as my breathing accelerates.
"Perfect," he says, his voice as thick as smoke. Smiling sinfully, his eyes are on me when his fingers spread my folds apart and his thumb begins to rub me in small circles. "Fucking perfect."
He plays my body like a damn maestro. I bite down hard on my lower lip the moment he drags his tongue along my soaked pussy. He breathes me in, his hot breath caressing my thighs as his hands move me against his eager mouth.
Haven't met Blaire yet? Easy Virtue is NOW ON SALE!
Grab your $0.99 copy at the following retailers:
I'm a writer, a hopeless romantic, a wanderer, a dreamer, a cynic, and a believer. And, oh yes…I might be a bit crazy - but who isn't?
Signed Set of the Virtue Series (Easy Virtue & Sweetest Venom)
a Rafflecopter giveaway