The Player and the Pixie by L.H. Cosway and Penny Reid
Publication Date: April 12, 2016
Genres: Contemporary, Romance, Sports, Humor
How can someone so smokin' hot be so bad in bed? I mean, Sean Cassidy is absolute rubbish. RUBBISH. He is the epitome of walking, talking false advertising and I want a refund! Plus he's an arsehole. So… what is wrong with me that I can't stop thinking about him?
The Pixie and the Player is a full-length, romantic comedy novel, can be read as a standalone, and is the second book in the Rugby Series.
THE PIXIE
Lucy Fitzpatrick doesn't like rugby. As the little sister of Ireland's most infamous rugby player, Lucy can't seem to escape the championship-sized shadow cast by her big brother, or her mother's frequent attempts to micromanage her future. Her rainbow hair is as free-spirited as her quest for inner peace, yet overbearing expectations keep bringing her down. And when she's down, her compulsive little problem lands her in seriously big trouble.
THE PLAYER
Sean Cassidy is a cold-hearted brute… or so he's been told. Frequently. By everyone. His blonde locks, baby blues, and rock hard bod make ladies the world over drool with desire. As the rugby world's second most infamous player, he should be basking in his success. But Sean has never been content settling for second place, and his frequent confrontations with Lucy's big brother leave him cold. And when he's cold, his compulsive little problem lands him in the lap of Lucy Fitzpatrick.
THE PLAN
Sean has a problem only Lucy can solve. Lucy has a problem only Sean can fix. The solution seems obvious: you scratch my back, and I'll bail you out of jail. But when their business arrangement unexpectedly leaves Sean scorching hot and Lucy on the precipice of inner peace, can they convince the world—and Lucy's big brother in particular—that this is the real deal?
Either way, both the Player and the Pixie are about to teach each other some pretty monumental lessons about family, life, but most importantly, love.
My rating: 5 of 5 stars
Awesome.Fantastic. The Player & The Pixie is everything you are all waiting for! It's sometimes hard to find a book that measure up to the first one but this one was just as perfect. I loved The Hooker & the Hermit and now this one joins him in my Top Fav' read this year.
There was something entirely refreshing in here with Sean Cassidy. If you pay attention to the blurb, you already know there's a twist with him... And really who ever wrote a book about that kind of plot?
(view spoiler)
[ All our book boyfriends are perfect alpha and master the bedroom just like in our perfect dream. (hide spoiler)]
You can define Sean as the opposite of your usual book boyfriend. It was so funny! Poor him (
view spoiler
)
[but at the same time you're gonna melt for him because he's eager to learn and to please. (hide spoiler)]
"And you've nicknamed me after champagne? I guess I'm flattered." "You should be. I only nickname people I like."
Now those who read the first book in the series, you all probably wondering how on earth is it possible to even like Sean Cassidy? For those who don't know him, let just say, he's like the black sheep of his team. Not friendly with others, he always speaks his mind but not to say nice things and all... quite the opposite actually.
But you know it's definitely the reason why you're gonna love him. Yes believe my word you're gonna swoon with his actions, want to hug him with his story.
"He looked at me like I was the center of something important. Like I was important to him."
Lucy Fiztpatrick is Ronan's sister so because Sean is his nemesis, the worst thing that could happen is to become friends with him... or maybe not , having sex and getting attached is.
But Lucy can't resist this big guy that gives her a calm she didn't expect. For some reason he doesn't judge her when he learns her little problem - no I'm not going to say what it is, read the book to find out –
"Be with me." And then he quietly added, almost like an afterthought, "Let me feel your warmth."
I think they were the biggest and perfect mismatched couple I've ever read about but there were the most caring one too.
Lucy struggles so much because she doesn't want to disappoint her brother who means the world to her.
And Sean, urgh he was so understanding. He never wanted to interfere and he just wants her happy.
"I think I've always missed you."
There isn't a single thing I didn't like in The Player &The Pixie, both authors are the best combination to write books. I truly hope we are going to have many more others books from them. Bryan's story is next and I have a suspicion it's going to be so much fun again
My rating: 5 of 5 stars
5 "Bubble Butt" STARS
I had to sit with this wonderfully delightful read for several days before I could put my thoughts down. Why? Because I was on cloud nine. This was another awesome book from the dynamic duo!! I loved every minute of this.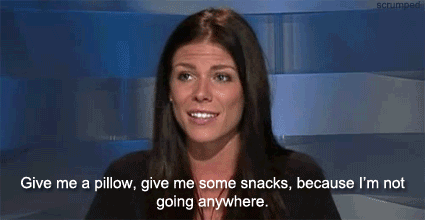 To say I love this series would be a mild understatement. Let me start by saying,
Ronan Fitzpatrick, from The Hooker and the Hermit,...
Okay, now that we have that out of the way, let's get on with the review. Yes, I know we're not talking about the first book! Sean Cassidy, the outcast of the Irish Rugby team and a major thorn in Ronan's side, in the end, came close to Ronan but not quite. But even at that, Sean was divine. Lucy Fitzpatrick, Ronan's wild and free younger sister was simply amazing.
Sean and Lucy were an unlikely pair, with Sean as the snobby insensitive playboy and Lucy as the fun loving free spirit. But these two have so much in common on the inside. The fact that Lucy can see past Sean's thick, black and nasty walls to the sweet, kind and caring man, says a lot. And Sean not only sees Lucy's vibrancy with her rainbow coloured hair, he also sees her bright and shining light on the inside. Their relationship was light, sexy and fun but also very deep and emotional. Both of them undergo a transformation as their relationship grows and as the reader, I bonded with both Sean and Lucy and grew to love them both dearly as individuals and as a couple.
Of course, because we're talking the dynamo team of LH and Penny, these two don't give you the run of the mill story. While Sean is gorgeous and sexy, definitely considered a catch by many a woman, he's clueless in the sack. Like really bad!
This made for a really unique and interesting twist to this story and also great educational scenes between Lucy and Sean!
Overall this was a superb second book in this series and the little teaser at the end about the next book has me asking, is it out yet?
**ARC generously provided by the authors in exchange for an honest review.**
L.H. Cosway
L.H. Cosway has a BA in English Literature and Greek and Roman Civilisation, and an MA in Postcolonial Literature. She lives in Dublin city. Her inspiration to write comes from music. Her favorite things in life include writing stories, vintage clothing, dark cabaret music, food, musical comedy, and of course, books. She thinks that imperfect people are the most interesting kind. They tell the best stories.
Penny Reid
SEX! It all started with sex, between my parents. Personally I don't like thinking about it, but whatever works for you is a-ok with me. No judgment. The sex happened in California and much of my life also occurred in that state until I moved from the land of nuts (almonds), wine, silicon… boobs, and heavy traffic to the southeast US. Like most writers I like to write, but let's get back to sex. Eventually I married and gave birth to 2 small people-children (boy-6, girl-4 as of this writing). By day I'm a biomedical researcher with focus on rare diseases. By night I'm a knitter, sewer, lino block carver, fabric printer, soap maker, and general crafter. By the wee hours of the morning or when I'm intoxicated I love to listen to the voices in my head and let them tell me stories. I hope you enjoy their stories.
The Player and the Pixie by L.H. Cosway and Penny Reid Publication Date: April 12, 2016 Genres: Contemporary, Romance, Sports, Humor