April 11
From the New York Times Bestselling authors of Cocky Bastard, comes a sexy new standalone novel.
It started out like any other morning on the train.
Until I became mesmerized by the guy sitting across the aisle.
He was barking at someone on his phone like he ruled the world.
Who did the stuck-up suit think he was…God?
Actually, he looked like a God. That was about it.
When his stop came, he got up suddenly and left. So suddenly, he dropped his phone on the way out.
I might have picked it up.
I might have gone through all of his photos and called some of the numbers.
I might have held onto the mystery man's phone for days—until I finally conjured up the courage to return it.
When I traipsed my ass across town to his fancy company, he refused to see me.
So, I left the phone on the empty desk outside the arrogant jerk's office.
I might have also left behind a dirty picture on it first though.
I didn't expect him to text back.
I didn't expect our exchanges to be hot as hell.
I didn't expect to fall for him—all before we even met.
The two of us couldn't have been any more different.
Yet, you know what they say about opposites.
When we finally came face to face, we found out opposites sometimes do more than attract—we consumed each other.
Nothing could have prepared me for the ride he took me on.
And I certainly wasn't prepared for where I'd wind up when the ride was over.
All good things must come to an end, right?
Except our ending was one I didn't see coming.
Stand-Alone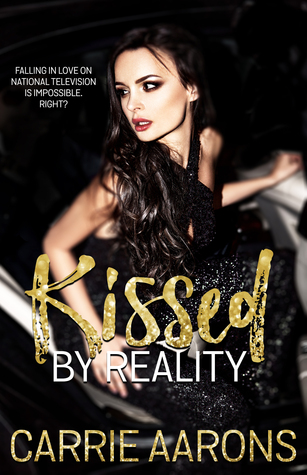 Falling in love is hard. Falling in love on national television is impossible. Right?
Leighton Aldridge did not sign up to meet her soulmate. She signed up for the lights, camera and action. So when the Hollywood-native ends up with the wounded war veteran and a ring on her finger, it's a surprise to everyone. What isn't a surprise is the way she breaks Finn Wyatt's heart, or the massively public breakup that follows. But a year later she's back, ready for another round on the reality TV show that brought them together. She knows he was the real thing, and she's ready to fight for him.
Finn is the new Mr. Right. The country's favorite single guy, and the object of 25 women's affections. But when his ex-fiance steps onto set and back into the limelight, he wishes he never agreed to another season. Leighton shattered his heart for the world to see, and he's not ready to face that reality. Can Leighton convince him, and America, that she's the one? Or will her future with Finn only consist of 15 more minutes of fame?
Stand-Alone
April 12
How can someone so smokin' hot be so bad in bed? I mean, Sean Cassidy is absolute rubbish. RUBBISH. He is the epitome of walking, talking false advertising and I want a refund! Plus he's an arsehole. So… what is wrong with me that I can't stop thinking about him?
The Pixie and the Player is a full-length, romantic comedy novel, can be read as a standalone, and is the second book in the Rugby Series.
THE PIXIE
Lucy Fitzpatrick doesn't like rugby. As the little sister of Ireland's most infamous rugby player, Lucy can't seem to escape the championship-sized shadow cast by her big brother, or her mother's frequent attempts to micromanage her future. Her rainbow hair is as free-spirited as her quest for inner peace, yet overbearing expectations keep bringing her down. And when she's down, her compulsive little problem lands her in seriously big trouble.
THE PLAYER
Sean Cassidy is a cold-hearted brute… or so he's been told. Frequently. By everyone. His blonde locks, baby blues, and rock hard bod make ladies the world over drool with desire. As the rugby world's second most infamous player, he should be basking in his success. But Sean has never been content settling for second place, and his frequent confrontations with Lucy's big brother leave him cold. And when he's cold, his compulsive little problem lands him in the lap of Lucy Fitzpatrick.
THE PLAN
Sean has a problem only Lucy can solve. Lucy has a problem only Sean can fix. The solution seems obvious: you scratch my back, and I'll bail you out of jail. But when their business arrangement unexpectedly leaves Sean scorching hot and Lucy on the precipice of inner peace, can they convince the world—and Lucy's big brother in particular—that this is the real deal?
Either way, both the Player and the Pixie are about to teach each other some pretty monumental lessons about family, life, but most importantly, love.
Coralie
Twelve years ago, I ran to stay alive.
Port Royal, South Carolina, was my home. I was born there. I fell in love there. And I nearly died there. I never thought I'd go back. Now, after so many years, I have to return to bury the man who made my life a living hell. Some nights, I used to cry myself to sleep, praying my father would die. Other nights were different. Other nights, there was him.
Callan Cross.
My first confidante. My first kiss. My first love. My first everything: Callan was the glue that held me together when everything else was falling apart. He was my savior. He was there for me whenever I needed him…
Until he wasn't.
Every night, I've seen the love of my life in my sleep. I just never thought I'd have to face him again.
Callan
Twelve years ago, I f*#@ed up big time.
Living life through a camera lens is sometimes easier than dealing with it head on. Scratch that. It's always easier. For over a decade, I've been a master of my art, taking photographs all over the world. Yet despite all of the countries I've visited, the amazing things I've seen, the beautiful women I've screwed, my heart has remained in pieces.
Coralie's the only woman I've ever loved, will ever love. And I'm determined to show her that we're meant to be together. Even if it means unearthing the bones of the past in the process.
A lifetime and a thousand miles have stood between us. Now, there's no length of time I won't wait, no distance I won't travel, in order to make her mine.
Stand-Alone
Love isn't always bright and shiny.
Sometimes, it's dirty and wrong, buried six feet deep in a secret place where only wild things dare to go. Hidden behind a big black curtain that covers things no one should ever see.
Sometimes it happens between two people who should never be allowed to come together. One who is a match, and the other who just happens to be gasoline.
One strike is all it takes to burn the whole world down, and that's exactly what they plan on doing.
Even if it kills them.
warning: this book contains graphic sex, extremely brutal violence, bad language, and people repeatedly and knowingly breaking the law.
Stand-Alone
Book #3 in the Black Lotus Series.
I've come to learn there is no escaping your past.
It doesn't matter what you do, it will follow like a phantom--haunting you--reminding you.
**Due to the dark and explicit nature of this book, it is recommended for mature audiences only as some scenes may be particularly disturbing.**
It finally happened, I lost my virginity. Cue applause and cheers.
For a while life was all rainbows and kittens prancing in a sky full of cotton candy clouds…that was until the demands of the real world set in.
My best friend is getting married and she asked me to be her maid of honor. She's not worried about flowers, or the dress, or the food at the venue. No, she's worried about the bachelorette party, what kind of penis crown she will wear, and the nipple size of the stripper who will be attending.
I'm in way over my head trying to balance life with a boyfriend, planning a penis party, and writing my romance novel. Something is bound to give.
This is my life after my happily ever after…