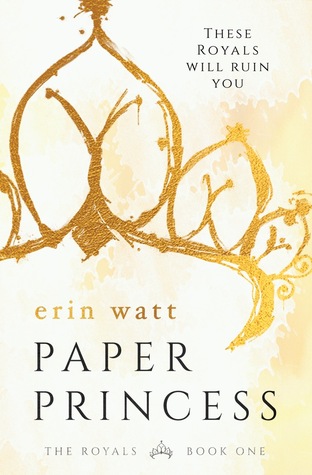 From strip clubs and truck stops to southern coast mansions and prep schools, one girl tries to stay true to herself.
These Royals will ruin you…
Ella Harper is a survivor—a pragmatic optimist. She's spent her whole life moving from town to town with her flighty mother, struggling to make ends meet and believing that someday she'll climb out of the gutter. After her mother's death, Ella is truly alone.
Until Callum Royal appears, plucking Ella out of poverty and tossing her into his posh mansion among his five sons who all hate her. Each Royal boy is more magnetic than the last, but none as captivating as Reed Royal, the boy who is determined to send her back to the slums she came from.
Reed doesn't want her. He says she doesn't belong with the Royals.
He might be right.
Wealth. Excess. Deception. It's like nothing Ella has ever experienced, and if she's going to survive her time in the Royal palace, she'll need to learn to issue her own Royal decrees.
Not a Stand-Alone, book 2 in this series will be out Summer 2016
April 5
They call me a slut. Maybe I am.
Sometimes I do things I despise.
Sometimes men take without asking.
But I have a musical gift, only a year left of high school, and a plan.
With one obstacle.
Emeric Marceaux doesn't just take.
He seizes my will power and bangs it like a dark note.
When he commands me to play, I want to give him everything.
I kneel for his punishments, tremble for his touch, and risk it all for our stolen moments.
He's my obsession, my master, my music.
Gideon Cross.
Falling in love with him was the easiest thing I've ever done. It happened instantly. Completely. Irrevocably.
Marrying him was a dream come true. Staying married to him is the fight of my life. Love transforms. Ours is both a refuge from the storm and the most violent of tempests. Two damaged souls entwined as one.
We have bared our deepest, ugliest secrets to one another. Gideon is the mirror that reflects all my flaws ... and all the beauty I couldn't see. He has given me everything. Now, I must prove I can be the rock, the shelter for him that he is for me. Together, we could stand against those who work so viciously to come between us.
But our greatest battle may lie within the very vows that give us strength. Committing to love was only the beginning. Fighting for it will either set us free ... or break us apart.
Heartbreakingly and seductively poignant, One with You is the breathlessly awaited finale to the Crossfire® saga, the searing love story that has captivated millions of readers worldwide.
Crossfire Series:
Bared to you
-
Reflected in you
-
Entwined with you
-
Captivated by you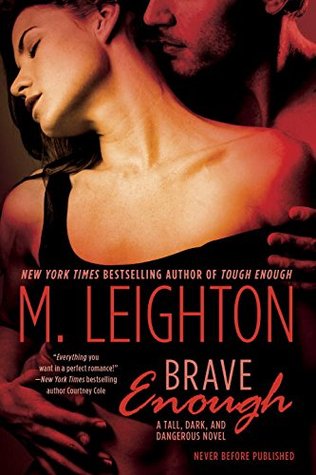 From the author of the New York Times bestselling Bad Boys novels comes another dark, sexy story…
Is she brave enough to give her heart to a man she only thought she knew?
He was the most charismatic man I'd ever met. Strong, tough, brave. Bold as hell. Something told me Tag Barton could have anything—anyone—he wanted...and he wanted me. It didn't matter that he was wrong for me in practically every way possible. It didn't matter that my father would hate it.
I couldn't resist him. Even if I'd known who he really was and what he was really capable of.
When he suggested we pretend to be engaged, I thought he was the answer to all my problems. He wasn't. And, in his wake, he left nothing but scorched earth and me, just another casualty of my father's war.
Can I believe him now when he tells me he loves me? Or is he nothing more than a beautiful, breathtaking lie?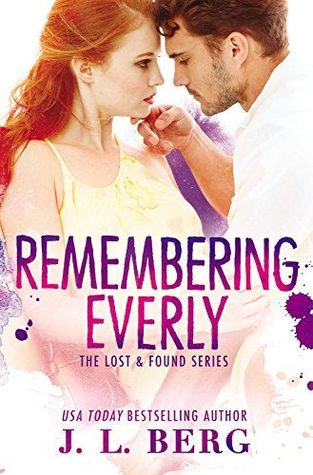 After a stunning cliffhanger ending in Forgetting August, USA Today bestselling author J.L. Berg delivers the happily ever after that fans have been waiting for in the sequel, REMEMBERING EVERLY.
He's forgotten his past, but it hasn't forgotten him. After losing two years of his life trapped in a coma, August Kincaid will do anything to win back the love of his life. But his past threatens to destroy his second chance at happiness, it's Everly who is in danger of paying for his crimes.
April 6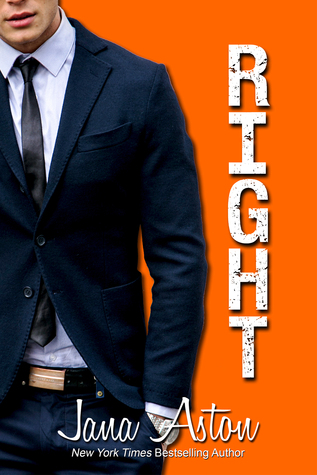 My childhood was perfect.
I've led a charmed life, and I'm not going to blow it now by picking the wrong guy.
I've got my sights set on my brother's best friend. He's known my family for years. He's reliable and kind and handsome.
Sure, he's been avoiding me since I was six. I'm a bit aggressive for him, maybe.
But he's the one… right?
Sometimes the simplest choice has the power to change your life.
Chase
Ten years ago, I turned a hard decision into a simple one. I allowed others to decide my future . . . then I lost the best thing that ever happened to me. I let go of the girl I loved in exchange for a life I was told I wanted.
Then one day I woke up with no recollection of my reality and instead I believed my life had turned out how I had once dared to imagine. Now everyone is waiting for me to remember the day I ruined my future as I struggle to recall a life without the person I so carelessly tossed away.
Somehow, I was gifted a second chance with the woman I love, and I'm going to fight like hell to keep her.
Jordan
Your brain has a funny way of convincing you what is real and what is not; even if your heart never lets you forget the truth. After Chase Adams broke my heart, my life moved forward, even though the light I once felt had extinguished. Then I received an unexpected phone call that changed everything.
Every day we make choices, but most of the time they don't affect the rest of our lives. I wanted to love again. I wanted to trust the gift I was given, but every choice has consequences. Now I have to decide to let go of the past for the sake of my future. . . or risk living with regret.