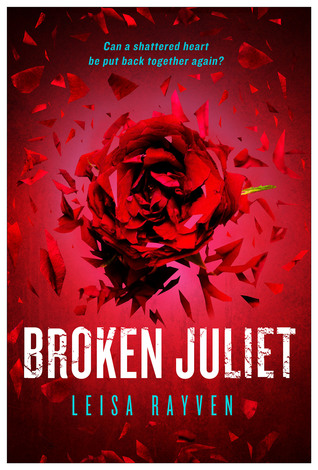 How do you fix a love that's been broken beyond repair?
For years, Cassie Taylor tried to forget about Ethan Holt. He was the one great love of her life, and when he failed to return her love, a part of her died forever. Or so she thought. Now she and Ethan are sharing a Broadway stage, and he's determined to win her back. Claiming to be a changed man, he's finally able to say all the things she needed to hear years ago, but can she believe him? What makes this time different from all his other broken promises?
Ethan knows he can't change their tumultuous past, but if he's going to have any chance of being with the woman he loves, he'll need to convince Cassie that her future belongs with him.
Don't miss this stunning conclusion to the unforgettable love story that captivated over two million fans online.
Ok I'm not going to give a big review for this being there's already so many reviews out there and I just wanted to catch up with the series before I went onto Wicked Hearts.. But I am going to just say some of my thoughts..
Back in Bad Romeo you have one BIG ASS-HOLE when it came to Ethan and his feelings, and I'll be frank I struggled with the last half it started well but the end went on a lot for me I did enjoy it I just didn't love it. That being said I LOVED this one, Ethan very much changed who he was and I loved this new loving man that we have in Broken Juliet.
This starts where Bad Romeo ends and Cassie decides to give Ethan a chance. This book is very much about how two people work hard to gain each other's trust, to learn to love each other again and for Cassie to heal when it concerns her heart and herself as a person because Ethan broke her in two in honest truth.
* I just loved the romance of the theater and the background theme of the story, the broken plot that kind of works in sync with Romeo & Juliet and the characters that became whole.
* I ADORED Ethan's journals and getting inside his head. I savored his thoughts, his pain and his love for Cassie.
* I really liked how Cassie went into counselling herself and they both healed together. How she gave Ethan one last chance.
* I really enjoyed the past and present bringing us back to present and giving us a full picture of their broken love story.
* And lastly The Sex gah It was Raw, unadulterated emotion. Hand on heart it was never too much and had me loving their intensity.
This was very much a second chance love story in this final book and I fell in love with Leisa's storytelling. I have so many quotes highlighted but I suppose it had me squirming in my seat and I'll definitely read Leisa's books again.
This is NOT a standalone and needs to read after Bad Romeo as this is a continuation from Ethan & Cassie's story.