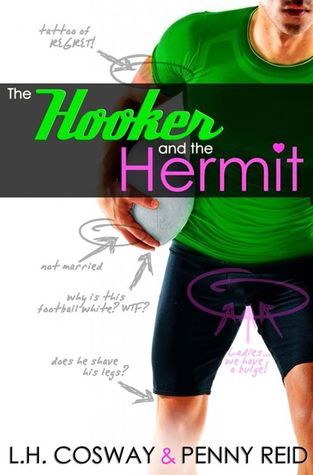 New York's Finest
Blogging as *The Socialmedialite*
April 22
LADIES AND GENTS! I have an announcement!
You know that guy I featured on my blog a few months ago? The really, really hot Irish rugby player who plays the position of 'hooker' in the RLI (Rugby League International)? The one with the anger management issues, the body of a gladiator and the face of a movie star? The one with the questionable fashion choices leading me to ask whether he was the lovechild of a leprechaun and a hobbit? Ronan Fitzpatrick? Yeah, that guy.
Well, I have a confession to make…
THE HERMIT
Annie Catrel, social media expert extraordinaire at Davidson & Croft Media and clandestine celebrity blogger, can make anyone shine in the court of public opinion. She is the Socialmedialite, anonymous creator of New York's Finest and the internet's darling. Virtual reality is Annie's forte, but actual reality? Not so much.
THE HOOKER
Ronan Fitzpatrick, aka the best hooker the world of rugby has seen in decades, despises the media—social or otherwise. The press has spun a web of lies depicting him as rugby's wild and reckless bad boy. Suspended from his team, Ronan has come to Manhattan to escape the drama, lay low, fly under the radar. Only, Ronan isn't easy to overlook, and he can't escape the notice of the Socialmedialite…
THE PLAN
When Ronan is sent to Davidson & Croft Media to reshape his public image, he never expects to cross paths with shy but beautiful Annie, nor does he expect his fierce attraction to her. He couldn't be happier when her boss suggests pairing them together. What lengths will Annie take to keep her virtual identity concealed? And what happens when the hooker discovers who the hermit really is?
The Hooker and the Hermit is a collaboration between authors L.H. Cosway and Penny Reid, is a full length 100k word novel, and is a standalone.
I'm in book heaven! How am I going to put in words how much I LOVED this fricking book! Because they are no words enough to express how I feel! It's been a few days, all I have in my head is Cinderella's song, the Disney one. And it's for a very good reason I'm going to put a shit ton of Cinderella's gif all over my review... and maybe I'll sound cheesy but I don't care because this book is PERFECTION ♥
If you never heard talking about The Hooker and The Hermit, I have one question? Where the hell have you been? I mean, the only reason I waited so long to read it was because I didn't know if I could make it to read such a long book... Believe me I chastise myself for it as we speak. Because even if the book is much longer than certain book I read, it was very much needed and it undoubtedly contributes to the perfection of this book.
There are a lot of reviews already and I'm pretty sure you read some of them, even if it's not the case, with the blurb you know everything you need to start the story.
Just maybe know that a hooker is not what you think but a position in rugby ;)

"Being with you makes me calmer than I've ever felt. Being inside you feels like home"
Still, where to begin? Do I start by telling how this book is so funny. Even in scenes where I'm sure I wasn't supposed to laugh I did anyway.
I've never read a book by either Penny Reid or L.H. Cosway so I wasn't expecting anything but woman, you can both write spectacular scenes.
I'm here at my desk wondering what part I loved more. Was it your torturous way of making me almost beg to my kindle for having finally a kiss between these two? Or maybe it was how you approach Annie & Ronan's attraction? Or was it the feel of friendship and sense of belonging I get when reading?
I often complain about the pace of a book. It goes too fast, it's too slow, they don't act naturally,... But here you have NONE of it! First of, things are real and the story felt real. The characters have real issues and have real stories you will get while reading.
Annie being an hermit has everything to do with her past. And my heart broke for her. What drew me to Annie was how I could relate to her. In a world where we are all on our phone or social medias, and me being a shy girl, I could understand why she acts the way she is. Even if her reasons are totally different from what I thought you can't do anything other than to love her right away.
She is not a perfect character. Her reactions are sometimes a little excessive but in her heart she knows who she is. That was the most important to me. She knows she has flaws and even if she thought she wouldn't change, meeting the right person was just what she needed.
Ok I'll admit, I hold myself back from speaking about Ronan because this review would have been a big praise for this guy! Urgh I swear he's the best! I read a ton of books in the last two years and not a lot of fictional guy can measure with Ronan Fitzpatrick. It's not only the charism he shows in the book but it's all of him that is mesmerizing. He truly loves Annie the way how she is.
"I feel like I could lose myself and find myself in you, Annie"Don't say things like that." "I can't help it. Believe me, I've tried. You make me feel everything."
He is also caring, protective, loyal, faithful... and dirty talker! My panties were literarily on fire! And trust me, Penny Reid & L.H Cosway will make you go in hell before something happens between these two! You are going to be begging for actions, but rest assure you'll also be satisfied
I could give you more and more reasons to read the book but I'll probably ruin the experience for you as well. I get in the book blind without reading a lot of reviews. I won't say there's something important and not to be mention because it's not but I truly believe that no words are enough to make you want to pick that book. Just do it!

@RonanFitz: My girlfriend is so pretty.
@Anniecat: @RonanFitz Hush now.
@RonanFitz: @Anniecat Come back to bed, love.
Facebook GIVEAWAY