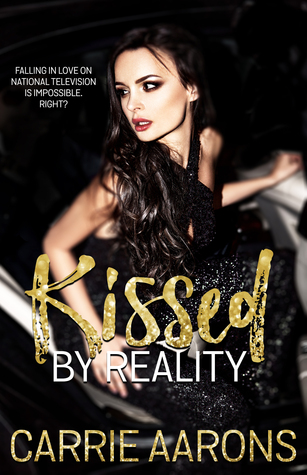 Falling in love is hard. Falling in love on national television is impossible. Right?
Leighton Aldridge did not sign up to meet her soulmate. She signed up for the lights, camera and action. So when the Hollywood-native ends up with the wounded war veteran and a ring on her finger, it's a surprise to everyone. What isn't a surprise is the way she breaks Finn Wyatt's heart, or the massively public breakup that follows. But a year later she's back, ready for another round on the reality TV show that brought them together. She knows he was the real thing, and she's ready to fight for him.
Finn is the new Mr. Right. The country's favorite single guy, and the object of 25 women's affections. But when his ex-fiance steps onto set and back into the limelight, he wishes he never agreed to another season. Leighton shattered his heart for the world to see, and he's not ready to face that reality. Can Leighton convince him, and America, that she's the one? Or will her future with Finn only consist of 15 more minutes of fame?
I'll start by saying that I'm not a fan of reality TV. I'm not preaching or looking down on those that do, I just don't get the allure. I find it's so far from reality that I just can't be bothered. So, having this book based on a reality TV show à la the Bachelor/Bachelorette, I wasn't sure if it would work for me. But I was pleasantly surprised. I really enjoyed Carrie's debut novel
Red Card
and her follow up novel, didn't disappoint.
Leighton Aldridge and Finn Wyatt first met on a reality TV show, fell in love and crashed and burned. Now Finn's back on another reality TV show, Mr. Right, looking for a second chance at love. Little does he know, Leighton's among his new prospects.
This story's a peek into finding love on a reality TV show. It does touch on the reality that some of it's orchestrated all for the sake of drama. This was a sexy and fun story. There was some angst, sexy times and sweet moments.
**I won this ARC in a giveaway contest by Carrie Aarons. Thank you, Carrie!!**