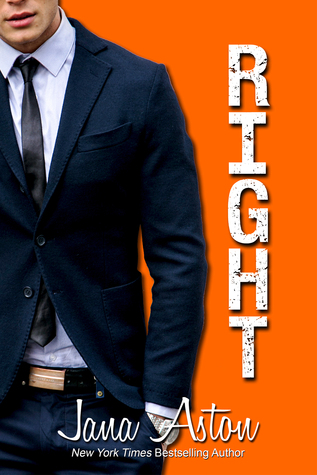 My childhood was perfect.
I've led a charmed life, and I'm not going to blow it now by picking the wrong guy.
I've got my sights set on my brother's best friend. He's known my family for years. He's reliable and kind and handsome.
Sure, he's been avoiding me since I was six. I'm a bit aggressive for him, maybe.
But he's the one… right?
RIGHT is a standalone novel by Jana Aston
4.5 Boots STARS
This was one super fun and sexy read! I totally lost track of time and read this in one sitting. It was lighthearted with moments that were sad, funny and a whole lot of sexy!! Jana Aston's second novel had a chick lit feel with one hot swoon-worthy Alpha, Sawyer Camden and a spunky, funny heroine, Everly Jensen.
For those of you who read
Wrong
, we first met Everly then. She was Sophie's smart ass friend who was crushin' on her older brother's best friend who was also a professor at her university. Okay, I'm actually downplaying that because Everly's been in love with her brother's best friend since she was 6 years old and she's planned her life around getting him to fall for her. She's about as close to a stalker as you can get without actually calling the cops…totally in a funny way, I think.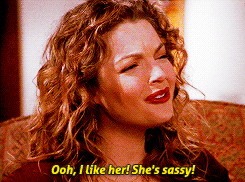 Everly's hilarious and a true force to-be-reckoned with. While her sights are firmly fixed on one man, she meets another, Sawyer, that SEES Everly and likes ALL that he sees. He sets his sights on her and despite him not being part of her plan; she can't deny it just feels right.
Her relationship with Sawyer is sweet, sexy and oh soo good. These two just fit perfectly and Sawyer has no qualms in showing that his intentions are forever.
Sawyer doesn't tire of Everly's quirky ways or her meddling hi-jinks. In fact, he loves how unpredictable and feisty she is.
This is a must read if you love humour, strong, sassy heroines and sexy alphas. Jana's writing is engaging and witty! I've already suggested/asked/begged for another story about Everly's other friend, Chloe. Jana has a promising future as a romance writer and I strongly encourage you to check this one out!
PS: I'm going nail polish shopping! I'm feeling like some Size Matters by Essie (read the book and you'll get it)
**ARC generously provided by Jana Aston in exchange for an honest review.**
"What about you, Everly?"
"What about me what?" I ask, confused.
"Are you seeing anyone?" He looks over at me. "At school?"
Not successfully, I think to myself. "No, not right now. I'm kinda taking a break this semester."
"Taking a break," Eric repeats, glancing over at me. "That's not like you. At all."
I shrug. "It's exhausting."
"What's exhausting?" he asks, frowning.
"Um—" Breaking and entering, I think. But I can't tell him that. "You know, the whole 'does he like me' thing."
"If you have to wonder if a guy likes you, then he's not the right guy for you, Everly."
"Maybe it's more complicated than that."
Jana
Aston
is the New York Times bestselling author of WRONG.
She quit her super boring day job to whip up another book & is
hoping that was not a stupid idea.
In her defense, it was really boring.