One epic love. Two wounded souls. Three impossible words.
Ripped away from each other by circumstances beyond their control. Reunited in a place they never expected. Separated but never quite apart.
"You're still the only woman I see. The only woman I need. I know you're in there somewhere, sweet Caroline. We're going to find you and we're going to help you, until you come home to me where you belong. Then we're going to finish what we started. Together."
Her confidence shattered, Caroline finally starts to deal with what happened at The Fed. Jack is determined to convince her that she's more than she thinks she is. That she wasn't destroyed by her experiences. That their relationship is worth the fight. But will he give up before it's too late?
Phoenix is the fourth installment in The Bellator Saga. It should be read after the first three novels in the series.
Tyler Westbrook, better known as Johnny Depth, is taking the adult film industry by storm. With his playboy looks, it's no surprise a few coworkers have attempted to take things off set and into the bedroom, but Tyler refuses to blur the lines between work and play…until the new assistant to the director walks in.
Jemma Morgan was recently fired from a lead role on a kid's TV show that was supposed to be her big break. Unable to get another acting gig, she's accepted a job in an industry she never expected to be a part of. Although she anticipates being shocked her first few days on set, nothing could prepare her for the moment she's asked to hold the reflector as her ex-boyfriend plows through a woman like a Kansas cornfield.
In a world of butt-plugs, lube, and fake moans, is there a place for a second chance? Exes and some serious ohs…the term ex-rated just took on a whole new meaning.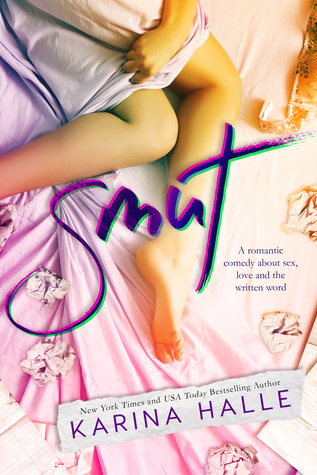 What happens when the kink between the pages leads to heat between the sheets?
All Blake Crawford wants is to pass his creative writing course, get his university degree and take over his dad's ailing family business. What Amanda Newland wants is to graduate at the top of her class, as well as finally finish her novel and prove to her family that writing is a respectful career.
What Blake and Amanda don't want is to be paired up with each other for their final project but that's exactly what they both get when they're forced to collaborate on a writing piece. Since Amanda thinks Blake is a pushy asshole (with a panty-melting smirk and British accent) and Blake thinks Amanda has a stick up her ass (though it's brilliant ass), they fight tooth and nail until they discover they write well together. They also might find each other really attractive, but that's neither here nor there.
When their writing project turns out to be a success, the two of them decide to start up a secret partnership together using a pen name, infiltrating the self-publishing market in the lucrative genre of erotica. Naturally, with so much heat and passion between the pages, it's not long before their dirty words become a dirty reality. Sure, they still fight a lot but at least there's make-up sex now.
But even as they start to fall hard for each other, will their burgeoning relationship survive if their scandalous secret is exposed or are happily-ever-afters just a work of fiction?
Stand-alone
As an Olympic rookie, Andie Foster has spent far more time in her cleats than between the sheets. For 21 years, her Friday nights have consisted of blocking shots rather than taking them. But now that she's landed in Rio, she's ready to see for herself if the rumors about the Olympic Village are true:
• The athletes are all sex-crazed maniacs...
• The committee passes out condoms like candy...
• The games continue long after the medals have been handed out...
As Andie walks the line between rumor and reality, she's forced into the path of Frederick Archibald, a decorated Olympic swimmer and owner of a sexy British accent—too bad he's unavailable in a way that "it's complicated" doesn't even begin to explain.
In other words: off limits.
It doesn't matter that he has abs that could bring peace to the Middle East and a smile that makes even the Queen blush; Andie fully intends on keeping her focus on the soccer field. But the Village is small. Suffocating. Everywhere Andie goes, Freddie happens to be there—shirtless, wet from the pool, and determined to show her a whole new meaning of the phrase "international affairs".
Stand-Alone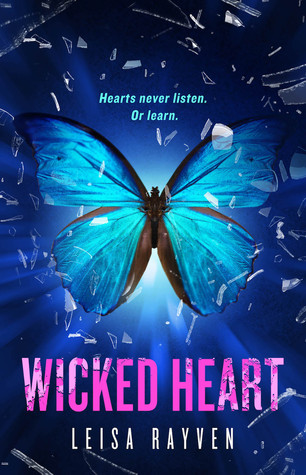 Liam Quinn is talented, gorgeous, and one of the biggest movie stars in the world.
He's also the only man Elissa Holt has ever truly loved.
After being out of her life for six years, he and his gorgeous fiancé are set to star in the new Broadway show Elissa is stage managing. The only trouble is, when late night rehearsals bring Elissa and Liam together, the line between what is and what could have been gets blurred, and one moment of weakness will lead to a scandal that echoes around the world.
Elissa knows that falling for Liam again would be a tragedy in the making, but as any good romantic will tell you, love doesn't always follow the script.
It all began in Del Mar, a chance meeting with a single rule--one week only.
Or did it?
Lennox 'Nox' Demetri and Alexandria 'Charli' Collins had every intention of following their agreement but rules are made to be broken. In CUNNING they are reunited with Nox setting down new rules for the game and Charli having no choice but to follow them.
Now, once again, the game has changed. Nox and Charli's hot sensual encounter has grown into something more but it is threatened with secrets and regrets. Is it their love and intense sexual chemistry that's pushing them together or something darker, a puppetmaster behind the scenes pulling the strings on their love affair?
Shadowy villains lurk around each corner and everyone is suspect as Nox's and Charli's pasts collide with the present and threaten to compel them back to their predestined fates.
Can deals brokered in the past be negated by something as pure as love and as steamy as the attraction shared by Nox and Charli? Or was it all a deception—starting with that very first meeting?
From New York Times and USA Today bestselling author Aleatha Romig comes a sexy, new dominant hero who knows what he wants and a strong-willed heroine who has plans of her own. With classic Aleatha Romig twists and turns, the depth of this epic romantic suspense continues to reach new levels as past and present intertwine.
The Infidelity series will have readers swooning one minute and screaming the next.
Have you been Aleatha'd? DECEPTION is a full-length novel, over 300 pages, and the third of five books in the INFIDELITY series - It isn't what you think! (This series is not about nor does it advocate or condone cheating)
Once, the only thing that mattered to me was football—training, playing, and earning my place on the best team at every level. I had it all, and I threw it away with a semester of drugs, alcohol, and pissing off anyone who tried to stop me. Now I'm suspended from the team, on house arrest, and forced to spend a semester at home to get my shit together. The cherry on my fuckup sundae? Sleeping in the room next to mine is my best friend's girl, Mia Mendez—the only woman I've ever loved and a reminder of everything I regret.
I'm not sure if having Mia so close will be heaven or hell. She's off-limits—and not just because she's working for my dad. Her heart belongs to someone else. But since the accident that killed her brother and changed everything, she walks around like a zombie, shutting out her friends and ignoring her dreams. We're both broken, numb, and stuck in limbo.
Until I break my own rules and touch her.
Until she saves me from my nightmares by climbing into my bed.
Until the only thing I want more than having Mia for myself is to protect her from the truth.
I can't rewrite the past, but I refuse to leave her heart in the hands of fate.
For this girl, I'd climb into the sky and rearrange the stars.
SPINNING OUT is a sexy, emotional novel of 100,000 words. It is first in the Blackhawk Boys, a series of standalone novels.