James "Mac" Maccari's career in the mafia is at a standstill. As the best solider in his Capo's crew, all he wants is to be noticed enough to get Made in the Pivetti Crime Family. But instead, his Capo's interests seem more focused on keeping his solider hidden from the boss, and every other Made man he can. Seemingly stuck right where he is with no chance of going up, Mac doesn't know what will finally get him the attention he needs to earn his button.
Until she shows up and all eyes are on them …
Melina Morgan survives—that's just what she does. She's never been able to depend on anyone but herself to keep her safe and get things done. When a chance encounter puts her in a bad situation with the cops and the mafia, Melina has no choice but to put her faith in the hands of a man that not only infuriates her with his cocky arrogance, but catches her interest, too. Playing pretend in a fake relationship with Mac doesn't seem all that terrible, until pretend turns real and bullets start to fly.
A man is nothing without his woman …
When the attention on Mac and Melina turns from bad to worse, and someone in the Pivetti Crime Family decides the couple needs to go, they know they're fighting an uphill battle alone. But making it to the end alive means Mac could get what he's always wanted, and Melina might find what she didn't even know she needed.
Together, they'll make waves the mafia has no choice but to notice …
Ten submissive women. One billionaire dominant. Three months competing for his "affections."
One winner takes all.
Dominic Reed, heir to an oil fortune, has spent his entire adult life perfecting his dark hobby. With little control in every other area of his manicured life, he finds his release as a dominant. With more money than he knows what to do with, he creates a TV show: The Dom Games.
This year is different than the past seasons, this year Dominic will be the star. He wants a forever submissive.
Before last month Kayla Parchet thought the word submissive only referred to dogs. Fresh out of college with a business degree that is scrap paper, she needs to get an Ivy League masters degree to pursue her dreams. When Kayla is accepted to be one of the ten, her world takes a dark turn as she competes against women who live the submissive lifestyle for enjoyment. Can she hold on to her dreams long enough to win the competition and ten million dollars? Or will she get sucked into Dominic's twisted world?
Only a few whips and canes stand between Kayla and the future she's always desired.
May 24
What do you do when the one you least expect to matter…
Ends up mattering the most?
Derek Pearson likes to think he's an easygoing guy. Uncomplicated, upfront, and unapologetic with what he wants. His what you see is what you get attitude is on prominent display for anyone who cares to look, and his foul mouth is right there to back it up should you miss the point.
However, what you see isn't always what you get, and only a select few have ever glimpsed the real man under the brash exterior.
Among them? Professor Jordan Devaney. Complicated, high-maintenance, and vibrant, he's Derek's opposite in every way. From the moment they saw each other, a love-hate relationship began.
But what happens when one person wants more?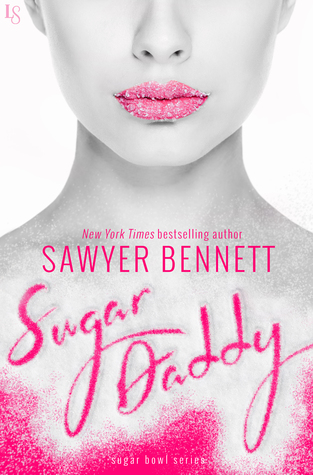 Seduction has never been so sweet! The New York Timesbestselling author of the Cold Fury series—Alex, Garrett, Zack,and Ryker—returns with the first novel in a hot new trilogy.
Sela Halstead lost her innocence in a way that no sixteen-year-old should ever have to endure. She's spent years trying to forget that night even while wondering about the identities of the monsters who brutalized her—until a telltale tattoo flashes across Sela's TV screen. The incriminating ink belongs to Jonathon Townsend, the millionaire founder of The Sugar Bowl, a website that matches rich older men with impressionable young women. Obsessed with revenge, Sela infiltrates Townsend's world, only to come face-to-face with a tantalizing complication: Beckett North, his charismatic business partner.
The tech mastermind behind The Sugar Bowl, Beck always gets what he wants, in business and in bed. And yet, for a man who's done every dirty thing imaginable, there's something about the naïve, fresh-faced Sela that sparks his hottest fantasies. Because with her, it's not just about sex. Beck opens up to her in ways he never has with other girls. So why does he get the feeling that she's hiding something? In a world of pleasure and power, the shocking truth could turn them against each other—or bind them forever.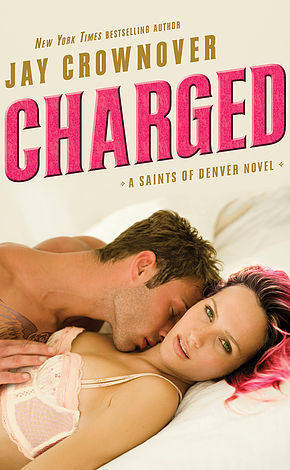 From the New York Times bestselling author of the Marked Men books comes the second installment in the Saints of Denver series featuring a bad girl and a by the book attorney who could be her salvation...or her ruin.
Avett Walker and Quaid Jackson's worlds have no reason to collide. Ever. Quaid is a high powered criminal attorney as slick as he is handsome. Avett is a pink-haired troublemaker with a bad attitude and a history of picking the wrong men.
When Avett lands in a sea of hot water because of one terrible mistake, the only person who can get her out of it is the insanely sexy lawyer. The last thing on earth she wants to do is rely on the no-nonsense attorney who thinks of her as nothing more than a nuisance. He literally has her fate in his hands. Yet there is something about him that makes her want to convince him to loosen his tie and have a little fun…with her.
Quaid never takes on clients like the impulsive young woman with a Technicolor dye job. She could stand to learn a hard lesson or two, but something about her guileless hazel eyes intrigues him. Still, he's determined to keep their relationship strictly business. But doing so is becoming more impossible with each day he spends with her.
As they work side-by-side, they'll have to figure out a way to get along and keep their hands off each other—because the chemistry between them is beyond charged.