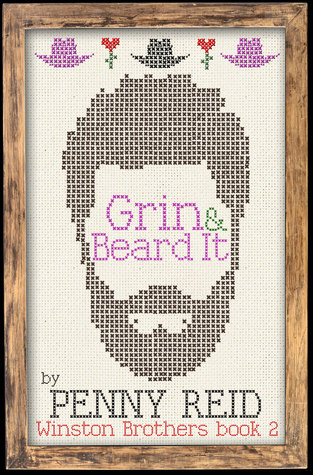 Sienna Diaz is everyone's favorite "fat" funny lady. The movie studio executives can't explain it, but her films are out-grossing all the fit and trim headliners and Hollywood's most beautiful elite. The simple truth is, everyone loves plus-sized Sienna.
But she has a problem, she can't read maps and her sense of direction is almost as bad as her comedic timing is stellar. Therefore, when Sienna's latest starring role takes her to the Great Smoky Mountains National Park she finds herself continually lost while trying to navigate the backroads of Green Valley, Tennessee. Much to her consternation, Sienna's most frequent savior is a ridiculously handsome, charming, and cheeky Park Ranger by the name of Jethro Winston.
Sienna is accustomed to high levels of man-handsome, so it's not Jethro's chiseled features or his perfect physique that make Sienna stutter. It's his southern charm. And gentlemanly manners. And habit of looking at her too long and too often.
Sienna has successfully navigated the labyrinth of Hollywood heart-throbs. But can she traverse the tenuous trails of Tennessee without losing her head? Or worse, her heart?
Jane
I've always been on my own. My life used to consist of nothing but work, keeping Allen out of trouble, and if I had time, sleep. Then I became their maid.
Max
Every day more than half a million people tune in to watch my show. They trust me. I know it's because I'm the only son of the prominent Emerson family. However, I like to believe it because I'm honest no matter what story I report on. I'm honest about everything but the man I've been f**king for the last four years… and now her.
Wesley
First I want three things: First Maxwell Emerson and Jane Chapman both in my bed. Second, to be the best bloody chef in the country. Third, to figure out how to simultaneously get the first and second things I want without any of us getting hurt.
THREE PEOPLE.
All Tyler Mercer wanted was to make music—until he met Avery Jenson. The beautiful new girl in town turned his head and struck a chord in his heart. But when their one night of passion results in devastating tragedy, Tyler hits the road, leaving behind his dead-end hometown and the girl he knows he'll never forget.
After her father was caught embezzling, Avery's comfortable life in the city was blown to bits. But meeting Tyler helped to pick up the pieces and eased her into country living. She just never expected the handsome musician would add to her heartbreak by walking away without a backward glance.
Now, three years later, rock star Tyler's come back, hat in hand. He's found fame and fortune as a member of Wicked White, but it's all worth nothing without Avery's love. Can she forgive him for leaving when she needed him most? Or will the ghost of their past keep them apart?
SOPHIA
6 Months A lot can happen in six months. A heart can break and heal countless times. A life can change so dramatically that it's unrecognizable anymore.
Sophia was a ghost, a made up pseudonym on a fake ID that helped Alexis buy beer. She was never meant to become a real person. She was never meant to live. Breathe. Hurt. Love. It's funny how one moment can alter the course of a lifetime. Now Alexis is a ghost, and Sophia is all that remains.
But what happens when the threats you're terrified to acknowledge come true? What happens when your loved ones are in danger, and facing the past is the only way to save them?
The newest prospect of the Widow Makers Motorcycle club is about to find out.
REBEL Louis James Aubertin III has always been single minded in his goal: bring down the Los Oscuros cartel, and kill Hector Ramirez for ordering the death of his uncle. Over the course of the last 6 months, things don't seem that cut and dried anymore, though. If chasing down Hector means endangering the woman he loves, is it really worth the risk? If sending his club to war against one of the most dangerous cartels in the world means ruining the one good thing in his life, is the price worth paying?
Jamie will do anything to protect Sophia, but with Hector kidnapping her family members and demanding the greatest of ransoms, keeping her safe is beginning to seem like an impossible task.
Once upon a time the daughter of a mafia king fell in love with a foot soldier.
This fairy tale didn't have a happy ending.
My sister and I barely managed to escape alive, and we've lived in relative hiding ever since. I'm safe now, but I can never forget the boy who gave his life to save mine.
Except there's a chance that he's still alive. And he's fighting a war.
Even knowing the risks, I have to find him. I have to find some way to protect him, the way he protected me. But he isn't the boy I left behind. He's a violent man. A criminal. And he's been waiting for me—the final pawn in a dark game of survival and love.
June 4
Nolan Mariano is a man shaped by loss. All his life, people he's loved deeply have left him in one way or another. In Signal Bend, Missouri, as a son and then a member of the Night Horde MC, he's found a home and a family. His mother and his younger brother are protected and loved, too.
But Nolan can't trust it. The past haunts him; injustices left unanswered loom over his present and threaten his future. One injustice in particular.
Iris Ryan is a Night Horde daughter who knows loss of her own. Taken away from her home as a child after unspeakable horror tore her family apart, she returns to Signal Bend, and her father, when she's grown because she's never felt at home anywhere else. As Iris settles into a new life of her choosing in the home she's regained, she and Nolan connect.
As his love for Iris deepens, Nolan can't ignore the way that loss has warped him. The past is a shadow over him, and he can no longer live under its weight.
He needs vengeance. At any cost.
Note: explicit sex and violence. This is a semi-standalone novel in that it is not part of any series, but its backstory encompasses both The Signal Bend and The Night Horde SoCal series.