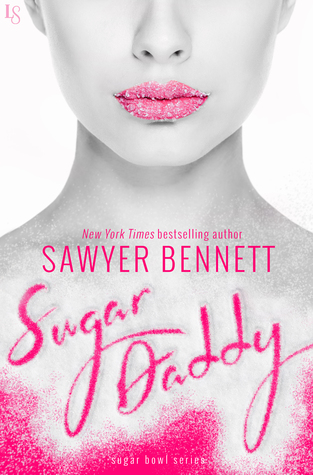 Seduction has never been so sweet! The New York Timesbestselling author of the Cold Fury series—Alex, Garrett, Zack,and Ryker—returns with the first novel in a hot new trilogy.
Sela Halstead lost her innocence in a way that no sixteen-year-old should ever have to endure. She's spent years trying to forget that night even while wondering about the identities of the monsters who brutalized her—until a telltale tattoo flashes across Sela's TV screen. The incriminating ink belongs to Jonathon Townsend, the millionaire founder of The Sugar Bowl, a website that matches rich older men with impressionable young women. Obsessed with revenge, Sela infiltrates Townsend's world, only to come face-to-face with a tantalizing complication: Beckett North, his charismatic business partner.
The tech mastermind behind The Sugar Bowl, Beck always gets what he wants, in business and in bed. And yet, for a man who's done every dirty thing imaginable, there's something about the naïve, fresh-faced Sela that sparks his hottest fantasies. Because with her, it's not just about sex. Beck opens up to her in ways he never has with other girls. So why does he get the feeling that she's hiding something? In a world of pleasure and power, the shocking truth could turn them against each other—or bind them forever.
Note: Sugar Daddy ends on a cliffhanger. Sela and Beck's story continues in Sugar Rush and Sugar Free!
This was an entertaining first book in this romantic suspense by Sawyer Bennett. This is different than what I've read from this author before. My only problem was I found it predictable. Everything I thought would happen did and a few things that I'd hoped to happen didn't. But having said that, it was well done.
Sela is a woman with a tragic past, one that's shaped her relationships or lack thereof with men. Then one day, on TV, she sees one of the three men that stole her innocence, the co-owner of the Sugar Bowl, an online dating service for older wealthy men and younger women. With that a plan for revenge is born. But Sela didn't count on meeting and falling for Beck, the other owner of the Sugar Bowl.
These two develop a great relationship, a first for both of them but Sela struggles with her need for revenge and her feelings for Beck. Of course, JT, Beck's partner and friend, as well as the object of Sela's vengeance, is one piece of work. If I could have jumped into the pages of this story, I'd have ripped him to shreds. He's a despicable excuse of a man and unfortunately because of their past, Beck has an allegiance to him. He's not totally in the dark about JT's faults and twisted ways but a part of him tries to rationalize it.
Of course, this all comes to a head with Beck and Sela at odds. This ends on a cliffhanger that has me really wanting to see where Sawyer takes this.
**ARC provided via Netgalley in exchange for an honest review.**
Sugar Daddy was an enjoyable read by Sawyer Bennett, it was a great first book in her new trilogy.
Sugar Daddy set up the story of Sela's revenge to the man who gain power in creating Sugar Bowl, a site where young women meet men who can provide for them. While the sex part is not included in the deal it's very much implied when both parties meets.
JT is an arrogant man who doesn't hesitate to abuse women because he can. You'll dislike him on sight. And while Sela has only one purpose when she meets him she got sidetrack quickly by JT's partner Beck.
Beck is JT's best friend and partner. He might be the IT behind Sugar Bowl's success but he's not really as invested in the Sugar Daddy business as his partner. He never signed an agreement but he does enjoy a lot of one-night stand that his status offers.
When he meets Sela, he has the intend to keep his motto. But the way they clicked sexually put him off guard. The woman is anything like he knows. She seems so confident yet so shy when it comes to sex.
What was a one night-stand turns into an unexpected "sugarship"
As usual, Sawyer Bennett knows how to write spellbounding sex scenes between her MC. There are lot of them but they are all quite arousing and the connection between Beck & Sela is at his maximum between the sheets.
This is also a very good book that gives an overview of all the different parties involved. But to me there were no real surprise. The story leads us right where I think it would and evolves the way I expected.
I'm more than curious to see what will happen. I like Beck's character. At this point I think Sela was not smart. So bring it on!!
~ ARC provided via Netgalley in exchange of an honest review. ~