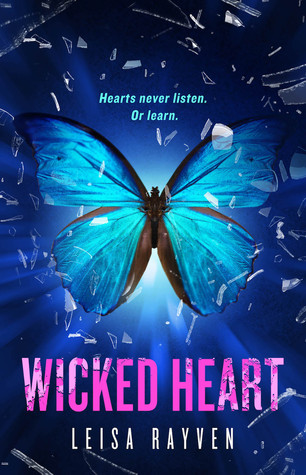 Liam Quinn is talented, gorgeous, and one of the biggest movie stars in the world.
He's also the only man Elissa Holt has ever truly loved.
After being out of her life for six years, he and his gorgeous fiancé are set to star in the new Broadway show Elissa is stage managing. The only trouble is, when late night rehearsals bring Elissa and Liam together, the line between what is and what could have been gets blurred, and one moment of weakness will lead to a scandal that echoes around the world.
Elissa knows that falling for Liam again would be a tragedy in the making, but as any good romantic will tell you, love doesn't always follow the script.
5+++ My Heart Is Complete Now Stars
You know when you LIVE a series? Well that's been me this week, I've lived and breathed these characters this week, I'll call it the week of ANGST!!
But actually in a good kind of way. I really enjoyed Broken Juliet and Ethan & Cassie's story but I DEVOURED this one, actually I had a stack of jobs to do yesterday.. Did I do them?? N.O.P.E I did not.. And then I continued till I finished at 2am, was it worth it?? Hell YESSS
So what's it about?
Elissa is Ethan's sister from
Bad Romeo
&
Broken Juliet
well she's also a Stage Manager and is the best around, actually she's a true force geesh professional down to the T she has a good reputation for that reason. And although she's the best she is kind of lonely, she has her bestie Josh who is straight but that is it, that is until Liam strides into her life and takes her breathe away.. And Ohhhh myyyy Gawwddd talk about sex on a stick and chemistry that will make you panting because Elissa is mesmerised by Liam and their chemistry and attraction to each other is instant. So yes there's an initial insta love going on. But here's the catch Elissa doesn't date actors and so what starts as insta love turns into slow burn because yes they have one night of passion but that then leads to Liam being taken else where due to his stardom and so they separate and go their own ways..
This is kind of difficult to explain as I don't want to spoil it for you all, but time moves forward and Liam ends up with another Star that is until Elissa is the stage manager to their latest conquest which causes all kinds of feelings to both Liam and kickass Elissa who is professional to a T even if her heart is on the line here.
My Thoughts
This book is damn Addictive I could not stop reading, I felt their pain, their agony, their worries and then real LOVE. It was angst to the core and the chemistry was off the charts... Then talk about Swwooon with Liam because he's lovable, caring, nurturing, sexy, dominant. Everything you'd want in a BBF then he is it... I loved him HARD and was worried all the way through, I wanted them to fall in love again.. Or just find each other again... So all I'm saying is this story has everything I look for when it comes to a second chance romance and this genre is one of my absolute favs so that's just added to the mix for me...
All in all this had everything I love in a romance angsty pull at my heart, feels good read. I'd say my heart is now happy, and complete.. I LOVED everything about it and I'll definitely recommend it to anyone has loved this series and anyone who hasn't, because this book guys is addictive, I promise you, you won't be doing anything till you finish it... LMAO!! It can also be read as a standalone if you want to just go into this book is say you can do that without reading the others, saying that I would still advise you to read the others cause they're pretty darn fabulous too...
That.Is.All
ARC generously gifted via netgalley in exchange for an honest review