A sugar daddy website doesn't seem a sound basis for an A1 life plan, but I'm a small town girl with big dreams, and there's this one advert, this one crazy advert I can't stop thinking about…
Two hot guys seeking their Little Miss Right.
Someone who can entertain them, amuse them, fit in with their corporate schedule.
And sex. They want sex.
Lots of sex.
Bonus, right? One major dose of epic win.
Of course, guys like Carl and Rick have their conditions. One being that they come together, or not at all.
Hell, I can live with that.
And there are no skeletons in their designer closet, none that I can find.
Just two hot sugar daddies, with particular tastes, nothing to worry about.
Until Carl and Rick spill the big one, the one that sends the girls running. A whole string of them before me, running to the hills without so much as a backward glance.
Maybe I should run, too. Thanks but no thanks, see you around, guys, nice knowing you.
But I'm already in way too deep for that.
Warning – as with every other Jade West book, reader discretion is highly advised. This novel contains vivid depictions of MMF / MM relationships, and Jade's characters, as always, have very filthy mouths. Mature readers only, please.
Stand-alone
A smokin' hot British player…
A jilted girl…
One night of mistaken identity…
Two weeks before her wedding, Remi Montague's fiancé drops her faster than a drunken sorority girl in stilettos. Armed with her best friend and a bottle of tequila, she hops a plane to London to drown her sorrows before fall semester begins at Whitman University.
She didn't plan on attending a masquerade party.
She sure didn't plan on waking up next to the British bad boy who broke her heart three years ago—the devastatingly handsome and naked Dax Blay. Furthermore, she has no clue how they acquired matching tattoos.
Once back at Whitman together, they endeavor to pretend they never had their night of unbridled passion in London.
But that's damn hard to do when you live in the same house…
One night. Two damaged hearts. The passion of a lifetime.
From Ella Frank's Sunset Cove series and Brooke Blaine's L.A. Liaisons series comes a scorchingly hot novel that blends humor, passion, and romance.
What happens when these two worlds collide?
Ace Locke is Hollywood's hottest action hero. Women across the globe fling their panties in his direction, but Ace isn't interested in those—he's more of a boxer briefs kind of guy. Specifically, those of the nearly naked male model on a billboard he drives past every day.
Though he recently made headlines for his public coming out, Ace is wary about pursuing a relationship, fearing what the court of public opinion will do to his career. But there's something in the model's expression that intrigues him and has him wondering what if?
Dylan Prescott just scored his biggest modeling campaign yet. One that has him plastered all over L.A. in not much more than what he was born with. And when he's cast in Ace's latest blockbuster, it puts him in close proximity to his ultimate fantasy.
Outwardly confident, Dylan has no problem with his sexuality or his pretty-boy looks, and uses both to his advantage to get what he wants. And what he wants is the impossible—Ace Locke.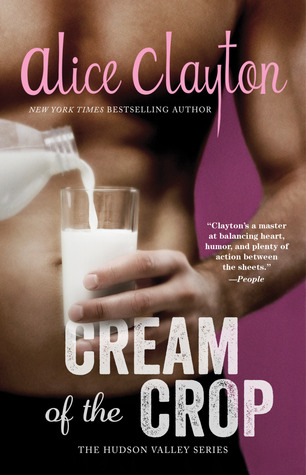 New York Times and USA TODAY bestselling author Alice Clayton brings her trademark blend of funny and sexy to this second contemporary romance in the brand-new Hudson Valley series!
Manhattan's It Girl, Natalie Grayson, has it all: she's a hot exec at a leading advertising firm, known industry-wide for her challenging and edgy campaigns. She's got a large circle of friends, a family that loves her dearly, and her dance card is always full with handsome eligible bachelors. What else could a modern gal-about-town wish for? The answer, of course, is...cheese.
Natalie's favorite part of each week is spending Saturday morning at the Union Square Farmer's Market, where she indulges her love of all things triple cream. Her favorite booth also indulges her love of all things handsome. Oscar Mendoza, owner of the Bailey Falls Creamery and purveyor of the finest artisanal cheeses the Hudson Valley has to offer, is tall, dark, mysterious, and a bit oblivious. Or so she thinks. But that doesn't stop Natalie from fantasizing about the size of his, ahem, milk can.
Romance is churning, passion is burning, and something incredible is rising to the top. Could it be...love?
Husdon Valley series:
Nuts
Jude lost everything one spring day when he crashed his car into an apple tree on the side of the road. A man is dead, and there's no way he can ever right that wrong.
For Sophie Haines, Jude's sudden return to Colebury, Vermont, is an unwelcome distraction. It's not acceptable to still crave the man who killed your brother.
And it's a small town...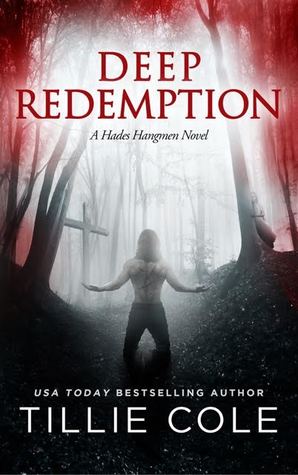 ONLY THROUGH BLOOD CAN THE DEEPEST REDEMPTION BE FOUND…
He was born to ascend.
He was destined to lead.
He was never meant to fail.
Prophet Cain lies broken and defeated on the floor of his cell. A cell he has been thrown into by the one person who was supposed to stand by his side until the end. His flesh and blood, his only companion. His beloved twin brother.
Cain has sacrificed everything for his people. He left the safety and security of his life of study to infiltrate the infamous Hades Hangmen. He lived with them, rode with them, and then betrayed them. All in the name of a faith he can now feel slipping away from him. Like everything else he once held dear…
But then his isolation is broken. Another prisoner is brought to the cell next to his. A woman fighting her own demons and fears. A woman who Cain understands needs him, as he needs her.
As the connection between them grows, so does Cain's resolve. He will right the wrongs he has done. He will atone for the evil acts carried out in his name. He will save the one he loves…
… Even if the battle takes him to the gates of hell itself.
Contemporary Dark Romance. Contains explicit sexual situations, violence, sensitive and taboo subjects, offensive language, and mature topics. Recommended for age 18 years and up.
It has been eight years since the Callahans defeated Avian Doers and conquered Chicago. Melody is now the Governor and public face of the family, while Liam rises as the Ceann na Conairte of both the Irish and Italians.
Their reach is limitless; their power endless...but is it possible to have too much power? Can Liam and Melody raise a family, a city, and an empire?
Only a fool would try to stop them now....
"She's a nerd."
"Heyyyy!"
"Okay, she's a flight instructor."
"Better."
"He's a ballplayer."
"The best that ever was."
"Technically, you aren't according to MLB stats."
"See? Total nerd. She also has no filter."
"He's no southern gentlemen."
"I had one last season to prove my worth."
"I'd never seen a game."
"He told me he was a player."
"She told me she was a lesbian."
"But you fell in love with me anyway."
"Yeah, baby, I totally did."
Stand-Alone
**A new stand-alone mature YA football romance from Ginger Scott releases July 15, 2016**
Nico Medina's world is eleven miles away from mine. During the day, it's a place where doors are open—where homes are lived in, and neighbors love. But when the sun sets, it becomes a place where young boys are afraid, where eyes watch from idling cars that hide in the shadows and wicked smoke flows from pipes.
West End is the kind of place that people survive. It buries them—one at a time, one way or another. And when Nico was a little boy, his mom always told him to run.
I'm Reagan Prescott—coach's daughter, sister to the prodigal son, daughter in the perfect family.
Life on top.
Lies.
My world is the ugly one. Private school politics and one of the best high school football programs in the country can break even the toughest souls. Our darkness plays out in whispers and rumors, and money and status trump all. I would know—I've watched it kill my family slowly, strangling us for years.
In our twisted world, a boy from West End is the only shining light.
Quarterback.
Hero.
Heart.
Good.
I hated him before I needed him.
I fell for him fast.
I loved him when it was almost too late.
When two ugly worlds collide, even the strongest fall. But my world…it hasn't met the boy from West End.