July 4
Baseball isn't supposed to be a game of life and death…
The summer that Chase Stern entered my life, I was seventeen. The daughter of a legend, the Yankees were my family, their stadium my home, their dugout my workplace. My focus was on the game. Chase... he started out as a distraction. A distraction with sex appeal poured into every inch of his six foot frame. A distraction who played like a god and partied like a devil.
I tried to stay away. I couldn't.
Then, the team started losing. Women started dying. And everything in my world broke apart.
Stand-Alone
July 5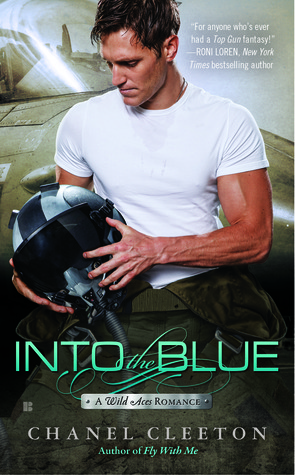 From the author of Fly with Me and the Capital Confessions Novels comes the newest in the sexy Wild Aces Romance series.
Eric Jansen—call sign Thor—loves nothing more than pushing his F-16 to the limit. Returning home to South Carolina after a tragic loss, he hopes to fix the mistake he made long ago, when he chose the Air Force over his fiancée.
Becca Madison isn't quick to welcome Thor back. She can't forget how he shattered her heart. But Thor won't give up once he's set his sights on what he wants—and he wants Becca.
Thor shows Becca that he's no longer the impulsive boy he used to be, and Becca finds herself irresistibly drawn to him. But will Thor be able to walk away from his dream of flying the F-16 for their love or does his heart belong to the sky?
"Gina Gordon never disappoints," declares Jen McLaughlin! In this sizzling novel, two outsiders trying to turn their lives around find everything they're looking for in each other's arms.
Grace Nolan is doing her best to conform to the rigid corporate world and put her history as a paid escort behind her. And even after seeing the worst that men have to offer, she still hasn't given up on finding love with the right guy. But right now, Grace could use a distraction to take her mind off her nonexistent love life. The trouble is, giving fashion advice to a former fling with rock-hard abs and a bad-boy attitude isn't exactly what she had in mind.
After working his way up from cameraman to vice president of an adult media company, Ben Lockwood is floundering. While he reevaluates his future, he asks the most poised and polished woman he knows to make him look respectable. Ben even swears off sex, which makes spending time with Grace pure torture. It's only a matter of time before they give in to the heat—but unless Ben confronts what his heart has been denying, they may both get burned.
Marry the girl I've had a crush on my whole life? Check.
Inherit a hundred-billion-dollar company? Check.
Produce an heir… Wait, what?
I have ninety days to knock up my brand-new fake wife. There's only one problem—she hates my guts.
And in the fine print of the contract? The requirement that we produce an heir.
She can't stand to be in the same room with me. Says she'll never be in my bed. But I've never backed down from a challenge and I'm not about to start now.
Mark my words—I'll have her begging for me, and it won't take ninety days.
A hot and hilarious romp not to miss! Say "I DO" to your next book boyfriend husband. (He totally wants to put a bun in her oven.)
On the heels of her smash hit and New York Times bestselling SCREWED series, Kendall Ryan brings you HITCHED, a romantic comedy that delivers heart and heat. A NYC playboy turned business mogul has ninety days to win over the woman he's always desired in order to save his father's company. One tiny problem: She hates his guts.
Being the only woman working for a professional baseball team isn't easy. As the San Diego Shock's newest athletic trainer, Allie knows all about long hours, endless travel, and warding off players' advances. Given she's already the subject of a handful of rumors about how "lucky" she was to have earned such a coveted position, she can't so much as flutter an eyelash a player's way if she wants to be taken seriously.
But number eleven is doing more than fluttering eyelashes Allie's way. Far more. Luke Archer is at the top of his game and doesn't let the fear of striking out keep him from swinging. This is a motto he applies both on and off the field, but Allie appears immune, seeming to view Luke as nothing more than caution tape on legs.
He's a player, and in Allie's experience, they're all the same. She won't risk her job or her heart to another one, no matter how different this one claims to be. But as Allie gets to know him, she discovers the number eleven the public thinks they know is very different from the real Luke Archer. He seems too good to be true.
And maybe he is.
Allie will have to confront the stories attached to a player of Luke Archer's stature and decide who she'll put her faith in—The man she's falling for? Or the rumors?