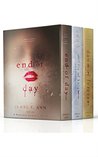 END OF DAY (Book 1)
Earth to earth, ashes to ashes, dust to dust; in the sure and certain hope of the Resurrection to eternal life.
Four caskets. Two bodies.
Jessica and Jude Day witness their funeral and that of their parents a few yards away from mourning family and friends. Stripped of the only life they've ever known, the Days say goodbye to San Francisco forever.
Six months later, two thirty-year-old misfits with elite self-defense skills and penchants for alcohol, sex, and trouble arrive like an earthquake to Peaceful Woods, a retirement community in Omaha, Nebraska, that thrives on rules and gossip. Welcome home, Jackson and Jillian Knight.
Jackson celebrates his new beginning by embracing his job and wiping his cavalier past clean with a temporary oath of celibacy. But Jillian's past is branded into her soul—the deaths, the insanity, Dr. Luke Jones, and the need to make her lovers bleed. Her chance for redemption comes in the form of a next door neighbor, one Senior Master Sergeant Monaghan. He's sexy, dangerously alluring, and riddled with emotional issues from years of service. He's also … So. Damn. Grumpy.
Their mission is simple: Let go, start over, don't kill anyone, and pray that nobody wakes the dead.
MIDDLE OF KNIGHT (Book 2)
The living seek forgiveness. The dead seek revenge.
A first love.
A last breath.
A haunting past.
Armed with a sinful past and an equally sinful body, Jackson Knight absolves his vow of celibacy to pursue Sergeant Monaghan's unsuspecting—older—housekeeper.
Ryn Middleton, on the cusp of turning forty with a snarky daughter, a killer dog, and an abusive ex-husband, finds Jackson's advances humorous and unbelievable. After intense negotiations including Vera Wang, Ed Sheeran, and sex four times a day, Ryn accepts Jackson's marriage proposal on their first date.
What could possibly go wrong?
While struggling to lay claim to the woman of the dreams he never had, Jackson is forced to deal with a grief-stricken Jillian trying to hold on to her past without letting go of her future—the doctor who took her heart and the Sergeant who gave her a new one.
Beyond the hope for light, lies the middle of darkness, the illusion of truth, and a haunting past.
DAWN OF FOREVER (Book 3)
'til death do us part.
Aric James Monaghan promised Jillian Knight Portland. With a heavy heart and a light bag, she travels to the West Coast for the man she loved. In a blink her worlds collide, holding her hostage to a past filled with lies, deceit, and revenge.
Four Caskets
Two Bodies
It all started with a boy and a girl—their tragic love story is shared through the eyes of the enemy.
Every word fades dreams and shatters memories as life slips away. Jillian needs a Knight, Jessica needs a miracle, and together they need a savior.
*WARNING : This series contains explicit language, sexual content, and abusive scenarios that could be a trigger for certain individuals. 18+
Before this series, I'd only read one book by Jewel E. Ann and FLOVED it –
Undeniably You
. When I saw
One
was coming out but it was recommended to read this series first, I made it my mission to do so. Damn, I'm beyond glad that I did. Forget the story, it's brilliantly done but I'm not going to talk about it.
You NEED to experience it first-hand.
What I will say is this series is about the End of Day, birth of Knight and when Knight meets Day. That's all you need to know!
As for the characters and the emotions, this series was wrought with light and dark, good and evil, the capacity to survive and love, and the complexity of the human psyche.
There were so many things going on in this series, so many characters to adore and a few to loathe, which made for an intensely rich, emotionally packed read.
"In a life filled with monsters, their love was a survivor."
The heroine, Jessica/Jillian, and secondary character, Ryn, were different in so many ways but the same in the most important. While both faced the ugliness and brutality of life, they're both survivors. Yes, they had their own weaknesses and their own coping mechanisms but IMO, they both rose above it all.
And the men…Luke, Jude/Jackson and AJ…with each of them, I adored them all for all very different reasons. That's what I loved about this story. Jewel gave me three heroes to fawn over and fall for. Where Luke was adoration and morality, Jackson was ruthless love and never ending loyalty and AJ was broken love and strength of spirit.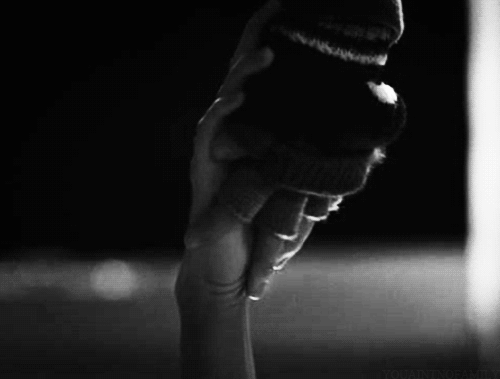 "Love is reckless because true emotions are immune to logic. The most beautiful love stories are often the most tragic."
I highly recommend this series. You won't regret meeting the Jack and Jill twins and going on their journey!