Against his will, Noctorno Hawthorne, an undercover vice cop, finds himself embroiled in magic, mayhem and parallel universes. Too late, he meets an amazing woman only to find she's destined for his identical twin in another world.
And things aren't going real great there.
Noc is recruited to help save that world.
What he doesn't know is his destined love resides there.
Franka Drakkar wears a mask. A mask she never takes off to protect herself in a world of malice, intrigue and danger.
When Franka meets Noc and he discovers her secrets, convinced she carries a midnight soul, having shielded herself from forming bonds with anyone, she struggles with accepting his tenderness and care.
When Noc meets Franka, over wine and whiskey, her masks slips and Noc knows it's her—only her—and he has to find a way to get her to come home with him.
And then make her want to stay.
From New York Times bestselling author, Penelope Ward, comes a sexy new STANDALONE novel.
After getting dumped, the last thing I needed was to move next door to someone who reminded me of my ex-boyfriend, Elec.
Damien was a hotter version of my ex.
The neighbor I'd dubbed "Angry Artist" also had two massive dogs that kept me up with their barking.
He wanted nothing to do with me. Or so I thought until one night I heard laughter coming through an apparent hole in my bedroom wall.
Damien had been listening to all of my phone sessions with my therapist.
The sexy artist next door now knew all of my deepest secrets and insecurities.
We got to talking.
He set me straight with tips to get over my breakup.
He became a good friend, but Damien made it clear that he couldn't be anything more.
Problem was, I was falling hard for him anyway. And as much as he pushed me away, I knew he felt the same…because his heartbeat didn't lie.
I thought my heart had been broken by Elec, but it was alive and beating harder than ever for Damien.
I just hoped he wouldn't shatter it for good.
Author's note – Neighbor Dearest is a full-length standalone novel. Due to strong language and sexual content, this book is not intended for readers under the age of 18.
Losing has never been easy for a Maddox, but death always wins.
Eleven years to the day after eloping in Vegas with Abby, Special Agent Travis Maddox delivers his own brand of vigilante justice to mob boss Benny Carlisi. Vegas's oldest and most violent crime family is now preparing for vengeance, and the entire Maddox family is a target.
The secret Thomas and Travis have kept for a decade will be revealed to the rest of the family, and for the first time the Maddoxes will be at odds. While none of them are strangers to loss, the family has grown, and the risk is higher than ever. With brothers against brothers and wives taking sides, each member will make a choice—let the fear tear them apart, or make them stronger.
August 16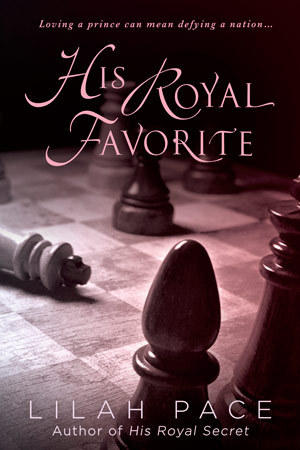 The conclusion of Lilah Pace's racy, romantic male/male duology following His Royal Secret...
James, Prince of Wales, is making history. He's decided to come out to his subjects—and the world. However, telling the truth means exposing his relationship with lone-wolf reporter Benjamin Dahan. Although Ben never wanted commitment, the unexpected depth of his feelings leads him to join James in the media's harsh spotlight.
When the news story explodes across the globe, Ben can endure the mockery and dirty jokes. But after his tragic past is cruelly revealed, his life begins to implode. Can even his love for James be worth this?
James has it no easier. His revelation divides the country and sparks turmoil within the royal family. He must struggle to defend not only himself and Ben, but also his younger sister, who hovers on the brink of a breakdown that could endanger her life.
Is Ben strong enough to survive the onslaught and stand by James' side? And will James have to make a choice between Ben and the crown?
In the steamy and suspenseful sequel to Sugar Daddy ("A totally gripping take on romance and revenge!"—Lauren Blakely), a heartbreaking rift threatens to unravel a dangerous alliance . . . and a fragile new love.
After posing as an escort for the Sugar Bowl online dating service, Sela Halstead is looking for one thing: payback. She's closing in on the site's heartless founder, Jonathon Townsend, and she needs Beckett North, Townsend's business partner and her lover, by her side. She'd thought that their intimate nights together had forged an unbreakable bond, but after a shocking betrayal, Sela begins to doubt the brilliant bad boy. When push comes to shove, can she trust Beck to do the right thing?
Now that he understands the truth, Beck will stop at nothing to secure the reckoning Sela deserves. But between his desire for her and his disgust for JT, Beck doesn't exactly have a lot of control over his emotional state. Left with no other choice, he must summon all his discipline to maintain JT's trust and pretend that they're still friends. But how far will Beck go to prove his loyalty to Sela? He nearly lost her once. To keep her, Beck might have to kill for her.
Note: Sugar Rush ends on a cliffhanger. Sela and Beck's story concludes in Sugar Free!
Taken by the Jakhua Clan as a teen, 194 was stripped of his name, his identity, and his freewill, meticulously honed to be a ruthless, soulless killing machine, trained solely to spill blood and stop hearts. This is a role he resents with every fiber of his being, but one he embraces to gain back the precious leverage the Georgians wield as their weapon of control: his younger sister, 152.
Mzia Kostava is in shock. After fleeing her mafia family's massacre in Georgia as a child, Mzia lives in secret, hiding from her enemies in the dark shadows of Manhattan. At age twenty-five, believing all her family is dead, word reaches Mzia that her brother Zaal is very much alive... and living with their family's greatest enemy: the Volkov Bratva in Brooklyn.
Yearning to be reunited with her beloved Zaal, Mzia risks her safety and anonymity for the brother she had mourned since childhood. But just as she reaches Zaal's apartment, Mzia is seized and taken captive by a strange man, who is strong, dark, and brutal... Unyielding, he demands her utter obedience as he locks her away in darkness. He is highly skilled in torture and inflicting pain, and demands to know everything about her brother Zaal and everything about her. He is a man that'll do anything to get what he wants.
Sometimes love requires the sacrifice and betrayal of those held most dear. But is finding one's true love worth committing the greatest sacrifice of all?
here
Kingston Rush
Becoming a goaltender in the NHL is the only thing I ever wanted for myself.
Goal accomplished.
Two years ago, I was the best goalie in the league, for the third time. With our Stanley Cup win, the Austin Arrows were on top of the world. Nothing could possibly bring us down.
Wrong.
Turns out, even when you're at the top, you can find yourself back at rock bottom.
But it gets worse.
Not only did the team fall from grace, then I did too. I was accused of something I didn't do. And now I'm being forced to repair my tarnished reputation.
Only I don't know how to do that.
When the suggestion is made for me to pull off this ruse for the media, I know what I'm getting into. I also know there's only one right answer.
But it's complicated, and I'm not the only one who could get hurt.
There's only one major problem.
I can't say no.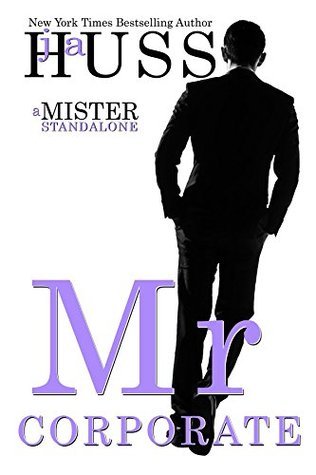 Weston Conrad is the best headhunter in the business. That handsome smile goes a long way towards convincing most people to trust him with their future.
I'm not most people. I'm his direct competition. And it doesn't hurt to be just the kind of woman he's been looking for.
I'm gonna flash you these legs, Weston Conrad.
I'm gonna wear low-cut shirts and micro-mini skirts.
I'm gonna dazzle you with wit and conversation and kiss those lips like they're exactly what I've been waiting for.
So don't hate me when you figure out my secret.
You understand, right? You're Mr. Corporate and this is just business.
Stand-Alone