I despise Erik Winter.
He's arrogant and cruel—a man I wouldn't wish on my worst enemy—and by some twisted turn of fate, he's my new Olympic gymnastics coach.
I've had to contend with gruff coaches in the past, but Erik is far worse. His stern demeanor complements a body built for intimidation, and his reprimands come from a mouth so cunning, I know it could strip me of my defenses—if I let it.
Though each of us would love to be rid of the other forever, we are bound to each other by need and necessity. I'm his rising star, his best shot at proving himself to his critics. And without a coach, I have zero chance of winning gold in Rio.
The easiest way forward would be to wave a white flag and make peace with the man I'll be sharing close quarters with for the foreseeable future, but he is intent on war.
Fine. By. Me.
If he pushes me, I'll push back harder. If he wants to test me, to play with my head, I'll show him just how many boundaries I'm willing to cross. Because I know it's not a choice between winning or warring—not if you can have them both. At the end of it all, I plan on leaving Rio with gold around my neck and his icy heart in the palm of my hand.
August 2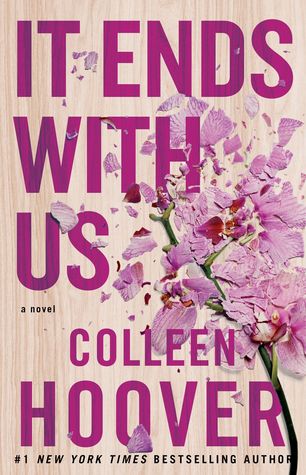 Lily hasn't always had it easy, but that's never stopped her from working hard for the life she wants. She's come a long way from the small town in Maine where she grew up. She graduated from college, moved to Boston, and started her own business. So when she feels a spark with a gorgeous neurosurgeon named Ryle Kincaid everything in Lily's life suddenly seems almost too good to be true.
Ryle is assertive, stubborn, and maybe even a little arrogant. He's also sensitive, brilliant and has a total soft spot for Lily; and the way he looks in scrubs certainly doesn't hurt. Lily can't get him out of her head, but Ryle's complete aversion to relationships is disturbing. Even as Lily finds herself becoming the exception to his no dating rule, she can't help but wonder what made him that way in the first place.
As questions about her new relationship overwhelm her, so do thoughts of Atlas Corrigan, her first love and a link to the past she left behind. He was her kindred spirit, her protector. When Atlas suddenly reappears everything Lily has built with Ryle is threatened.
With this bold and deeply personal novel Colleen Hoover delivers a heart-wrenching story that breaks exciting new ground for her as a writer. Combining a captivating romance with a cast of all too human characters, "It Ends with Us" is an unforgettable tale of love that comes at the ultimate price.
Stand-Alone
On the heels of her smash hit and New York Times bestselling SCREWED series, Kendall Ryan brings you HITCHED, a romantic comedy that delivers heart and heat. A NYC playboy turned business mogul has ninety days to win over the woman he's always desired in order to save his father's company. One tiny problem: She hates his guts. This is the third and final volume in the story.
Andrew Beckwith has already devoted his life to one girl—and as far as he's concerned, she's all he needs. The rough-around-the-edges bad boy left his reckless ways behind six years ago when his daughter Bell was born. To the female population's dismay, he's unapologetically single. When Bell's mother walked out on them years ago, he vowed never to let another woman close enough to hurt them again.
Amelia Van Ecken isn't just another woman. She's an independent, smart, and savvy businesswoman who doesn't have time for sex, much less love. In the midst of a drawn-out, bitter divorce, all she wants is to bury herself in work. But when sharp-tongued Amelia and stubborn Andrew cross paths, sparks fly—and burn. Two things are obvious in an instant: they want each other, and they're from different worlds. It's the perfect formula for an off-the-charts one-night stand. After all, it's not as if opposites ever attract.
The First Taste, a standalone spin-off of the Slip of the Tongue.