August 29
Her life changed in an instant.
And he's the only one who could have prevented it.
From the New York Times bestselling author of The Pact and The Lie comes a new standalone contemporary romance about those McGregor men.
Jessica Charles shouldn't have even been in London when the unthinkable happened.
She should have been back at home in Edinburgh, perhaps hanging with her boyfriend, preparing the baby shower for her sister or doing yoga with her group of friends. She should have been going on in her normal, dependable life as always.
But on that fateful day in August, when a mentally-ill ex-soldier opened fire in public, Jessica's world changed forever.
Now single and crippled from the gunshot wounds, Jessica finds herself scared and alone, losing faith in herself and humanity with each agonizing moment that passes.
That is until a stranger enters her life. A stranger who makes her live again.
Keir McGregor has always been the strong, silent type. Throw in tall, dark, and handsome and you've got pretty much the perfect Scotsman.
Except Keir is anything but perfect. He's got a past he's running away from and a guilty conscience he can't seem to shed. But the more time he spends with Jessica, the more he falls in love with her.
And the more his secret threatens to tear them apart.
He may have been a stranger to her.
But she's never been a stranger to him.
Stand Alone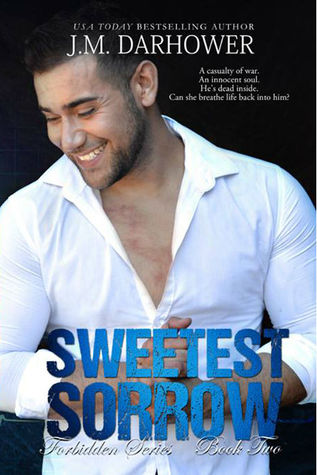 Dante Galante has evaded death a few times in his life, but held captive in a sweltering basement, he's certain that death has finally caught up to him. Bloody and barely breathing, he tries to stay strong, but there's only so much a man can endure before darkness takes over.
As a critical care nurse, Gabriella Russo witnesses suffering often. Thick-skinned, forever cautious, she doesn't take her work home with her... until Dante Galante lands himself in her hospital. Recklessly grieving the sister he believes he'll never see again, Dante needs a friend. Just a friend. That's all it's supposed to be.
But life has other plans for them, just as it had for Matteo Barsanti and Genevieve Galante. Away from the chaos, building a life of their own, there's only one thing that could ever bring them back to New York: Dante.
Rules get broken and boundaries are crossed as the fight between rival families continues on, drawing them all deeper into a war they want far away from... for good reason.
August 30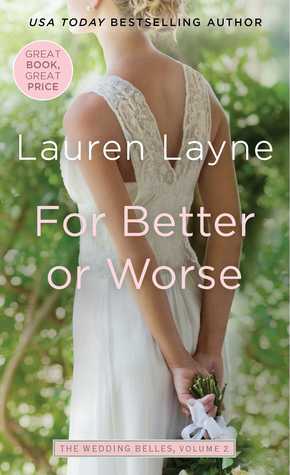 Will a budding wedding planner and her bad boy neighbor stop banging heads and start hearing wedding bells in the sexy second novel in USA TODAY bestselling author Lauren Layne's irresistible new series that marries Sex and the City with The Wedding Planner?
When small-town girl Heather Fowler finally gets promoted from assistant to actual wedding planner, she's determined to make it as one of Manhattan's elite Wedding Belles. Unfortunately, her first client demands an opulent black-tie affair at the Plaza…in five months' time. Heather's days quickly become a flurry of cake tastings, dress-fittings, RSVP cards, and bridal tantrums. But what she's really losing sleep over is the live music blaring from her playboy neighbor's apartment all night.
Five years ago, Josh Tanner was an up-and-comer on Wall Street, complete with the penthouse and the migraines. But a grim cancer diagnosis made him realize there is more to life than the corner office. If only he could convince his pretty, workaholic neighbor to let loose, too. As Heather lets down her guard, Josh is surprised when he starts falling for the sweet, vulnerable woman hiding beneath those power suits. Soon, it's Heather's turn to convince Josh to take the biggest risk of all: love.
The Wedding Bells series: From this day forward - To have and to hold
Stand-Alone
Fuck me recklessly
Kiss me harder.
Take me again and again…
He and I met under a cloud of clichés:
Boy meets girl. Boy charms girl. Boy fucks girl.
Our story was supposed to end right after the orgasms, right after we went our separate ways.
But then we saw each other again…
And neither of us could walk away.
Our rules were simple.
Our passion was scandalous.
Our hearts were supposed to be safe…
But when you find something so all-consuming—something so intoxicating and inescapable, you'll risk everything you've ever had, even if you're destined to crash and burn.
This is us.
This is our messed up love.
The favor seemed simple: Keep my new stepsister out of trouble for one summer.
I've never met Grace Lee, but Mom tells me she's a quiet and artsy college student with a troubled past. When I agreed to let her stay with me, I thought it was no big deal. I expected to share my apartment with a sullen girl who'd spend hours locked in her room.
I didn't expect a walking fantasy determined to make me lose my cool.
I didn't expect a woman with secrets so dark, so deep, I'd throw away everything if it would save her from the past.
Rushing in to do this favor is turning my life upside down—and not just because Grace needs her ass spanked. Keep her out of trouble? Grace is the trouble. And I want in.
RUSHING IN is a standalone novel and the second in The Blackhawk Boys series.
Football. Secrets. Lies. Passion. These boys don't play fair. Which Blackhawk Boy will steal your heart?
August 31
Camila was seventeen when Van Quiso kidnapped her. Ten years after her escape, the shackles refuse to release her. Not while there are still slave traders preying on her city.
She will stop at nothing to end them.
Even if that means becoming a slave again.
Returning to chains is her worst fear—and only option. They won't know who she is or what she intends to do. She's prepared for every complication.
Except him.
The one who decimated her sixteen-year-old heart.
Matias is charming, gorgeous, and dangerously seductive. He's also untrustworthy and enshrouded in secrets. After years of no contact, he finds her—on her knees, wrists bound, in the clutches of her enemy.
Will he sabotage her mission by needlessly saving her?
Or will he keep her in chains and never let her go?