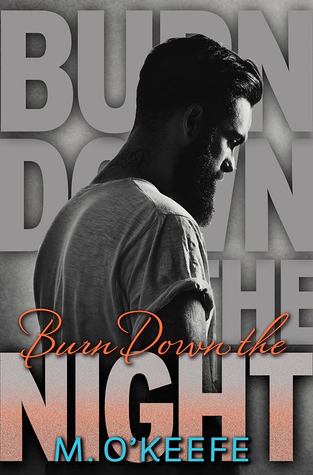 A battle for control turns explosive as a beautiful con woman takes a bad-boy biker hostage in this edgy, seductive novel set in the world of Everything I Left Unsaid ("Toe-curlingly sensual."—Katy Evans) and The Truth About Him ("Absolutely one-click worthy"—J. Kenner).
The only thing that matters to me is rescuing my sister from the drug-cooking cult that once enslaved us both. I've run cons my whole life, and I'll use my body to get whatever I need. Max Daniels is the last connection I have to that world, the one person reckless enough to get involved. Besides, now that his brothers have turned on him, he needs me too.
The deal was supposed to be simple: a place to hide in exchange for rescuing my sister. Now he's my prisoner. Totally at my mercy. But I'm the one captivated. Enthralled. Doing everything he asks of me until I'm not sure who's in control.
We both crave the heat. The more it hurts, the better. But what if Max wants a different life now, to leave the game . . . to love me? I thought I knew better than to get burned. Now I'm in too deep to pull away. And the crazy thing is . . . I don't want to.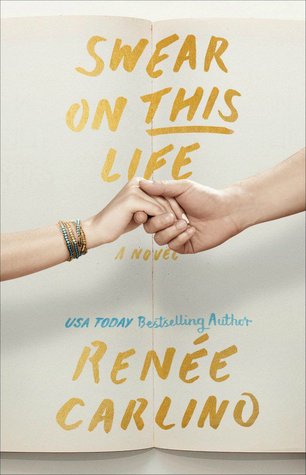 When a bestselling debut novel from mysterious author J.Colby becomes the literary event of the year, Emiline reads it reluctantly. As an adjunct writing instructor at UC San Diego with her own stalled literary career and a bumpy long-term relationship, Emiline isn't thrilled to celebrate the accomplishments of a young and gifted writer.
Yet from the very first page, Emiline is entranced by the story of Emerson and Jackson, two childhood best friends who fall in love and dream of a better life beyond the long dirt road that winds through their impoverished town in rural Ohio.
That's because the novel is patterned on Emiline's own dark and desperate childhood, which means that "J. Colby" must be Jase: the best friend and first love she hasn't seen in over a decade. Far from being flattered that he wrote the novel from her perspective, Emiline is furious that he co-opted her painful past and took some dramatic creative liberties with the ending.
The only way she can put her mind at ease is to find and confront "J. Colby," but is she prepared to learn the truth behind the fiction?
Stand-Alone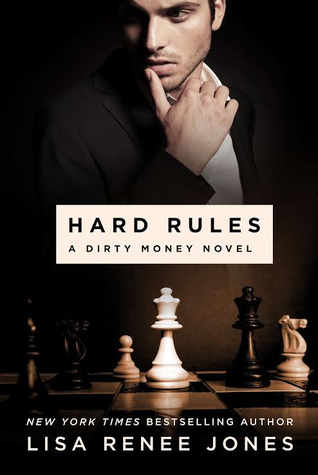 Wall Street meets the Sons of Anarchy in the smoldering, scorching first novel in the explosively sexy new Dirty Money series from New York Times bestselling author Lisa Renee Jones.
How bad do you want it?
The only man within the Brandon empire with a moral compass, Shane Brandon is ready to take his family's business dealings legitimate. His reckless and ruthless brother, Derek wants to keep Brandon Enterprises cemented in lies, deceit, and corruption. But the harder Shane fights to pull the company back into the light, the darker he has to become. Then he meets Emily Stevens, a woman who not only stirs a voracious sexual need in him, but becomes the only thing anchoring him between good and evil.
Emily is consumed by Shane, pushed sexually in ways she never dreamed of, falling deeper into the all-encompassing passion that is this man. She trusts him. He trusts her, but therein lies the danger. Emily has a secret, the very thing that brought her to him in the first place, and that secret that could that destroy them both.
Dirty Money series - 4 books - This is book 1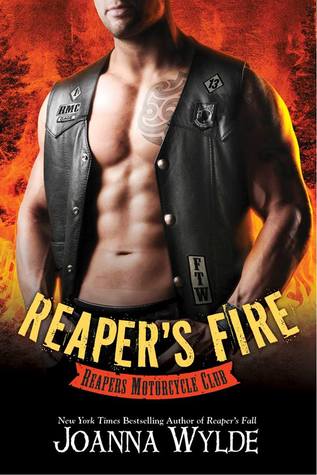 It's time for more men and motorcycles in the latest from theNew York Times bestselling author of Reaper's Fall...
The club comes first.
I've lived by those words my whole life—assumed I'd die by them, too, and I never had a problem with that. My Reaper brothers took my back and I took theirs and it was enough. Then I met her. Tinker Garrett. She's beautiful, she's loyal, and she works so damned hard it scares me sometimes . . . She deserves a good man—one better than me. I can't take her yet because the club still needs me. There's another woman, another job, another fight just ahead.
Now she'll learn I've been lying to her all along. None of it's real. Not my name, not my job, not even the clothes I wear. She thinks I'm nice. She pretends we're just friends, that I've still got a soul . . . Mine's been dead for years. Now I'm on fire for this woman, and a man can only burn for so long before he destroys everything around him.
I'm coming for you, Tinker.
Soon.
Wingman rule number two: never reveal how much you want them.
Lex hates Gabi. Gabi hates Lex. But, hey, at least the hate is mutual, right? All Lex has to do is survive the next few weeks training Gabi in all the ways of Wingmen Inc. and then he can be done with her. But now that they have to work together, the sexual tension and fighting is off the charts. He isn't sure if he wants to strangle her or throw her against the nearest sturdy table and have his way with her.
But Gabi has a secret, something she's keeping from not just her best friend but her nemesis too. Lines are blurred as Lex becomes less the villain she's always painted him to be…and starts turning into something more. Gabi has always hated the way she's been just a little bit attracted to him—no computer-science major should have that nice of a body or look that good in glasses—but "Lex Luthor" is an evil womanizer. He's dangerous. Gabi should stay far, far away.
Then again, she's always wanted a little danger.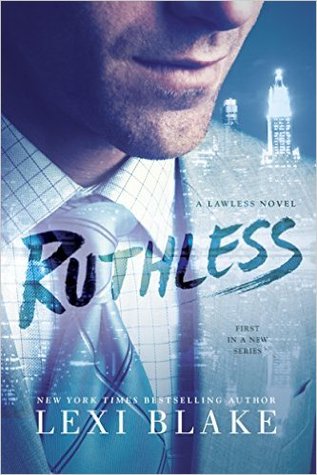 The first in a sexy contemporary romance series featuring the Lawless siblings—from New York Times bestselling author Lexi Blake.
The Lawless siblings are bound by vengeance. Riley, Drew, Brandon, and Mia believe the CEO of StratCast orchestrated their parents' murder twenty years ago to steal their father's software program. And there's only one way Riley can find some solid evidence...
Heir to the StratCast legacy, Ellie Stratton hires a new attorney to handle a delicate business matter—and she's shocked by her attraction to him. Over the course of a few weeks, Riley becomes her lover, her friend, her everything. But when her life is threatened, Ellie discovers that Riley is more obsessed with settling an old score than in the love she thought they were building. And Riley must choose between a revenge he's prepared for all his life and the woman he's sure he can't live without...