"I'm never going to stop loving you, Caroline. It's just not possible."
Major Caroline Gerard returns from a dangerous mission battered and bruised. Terrified to confront the emotional and physical gap between her and her husband, she's determined to do whatever it takes to avoid reality.
Commander Jack McIntyre has been tasked with saving American democracy, but he has to save his marriage first. He's desperate to regain the passionate connection that he and his wife once shared. And a man on a mission will sacrifice anything to succeed.
In the meantime, the rebellion is in need of a catalyst to spur international action to stop President Santos' increasingly unstable behavior. As Caroline and Jack repair their hearts, each day brings new secrets and new challenges, and a revelation that could shatter everything they thought was true.
Rhapsody is the fifth book in The Bellator Saga. It should be read after the first four books in the series.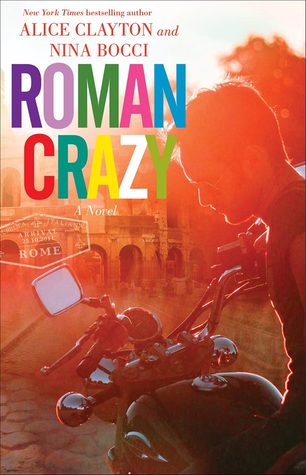 Avery Bardot steps off the plane in Rome, looking for a fresh start. She's left behind a soon-to-be ex-husband in Boston and plans to spend the summer with her best friend Daisy, licking her wounds—and perhaps a gelato or two. But when her American-expat friend throws her a welcome party on her first night, Avery's thrown for a loop when she sees a man she never thought she'd see again: Italian architect Marcello Bianchi.
Marcello was the man—the one who got away. And now her past is colliding with her present, a present where she should be mourning the loss of her marriage and—hey, that fettuccine is delicious! And so is Marcello…
Slipping easily into the good life of summertime in Rome, Avery spends her days exploring a city that makes art historians swoon, and her nights swooning over her unexpected what was old is new again romance. It's heady, it's fevered, it's wanton, and it's crazy. But could this really be her new life? Or is it just a temporary reprieve before returning to the land of twin-set cardigans and crustless sandwiches?
A celebration of great friendship, passionate romance, and wonderful food, Roman Crazy is a lighthearted story of second chances and living life to the fullest.
Stand-Alone
Bridger Payne is an enigma that no one can figure out. Wise beyond his years, eerily intuitive and sexy as hell, every woman in The Silo wants him.
None can have him.
Not the real man, anyway.
He might wield the lash for you if you ask prettily, but he'll get no gratification from it. He'll definitely make you scream, but he won't think twice about you when he walks away.
Bridger carries the darkest of secrets He's filled with too much pain.
He's utterly untouchable.
Until she came along.
**Warning: this book has sex in it. Lots of sex. Dirty sex. The Wicked Horse Series is a bit different than what Sawyer Bennett normally writes. While you'll still enjoy fabulous characters, a suspenseful story, some witty banter and an epic romance, there's just… a lot of sex. You've been warned.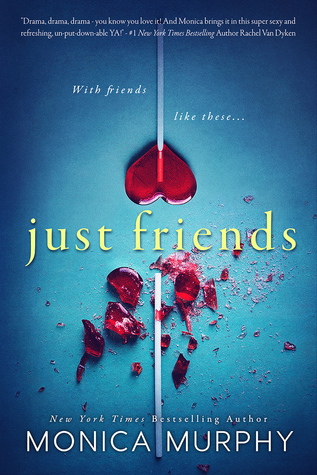 It's the end of summer. Just before I start senior year with my two best friends in the whole world. Dustin and Emily are everything to me. We've been inseparable since middle school, and when we're together, nothing can go wrong.
But things aren't always what they seem. Em's turned into a drunken mess who parties too much. Dustin and I have hooked up a few times—and now he's ready to take our relationship to the next level. Yet I'm not sure I want things to change. I'm scared if I take it any further with Dustin, our friendship will be ruined forever. Then there's Ryan. The new guy. He's hot. He flirts way too much. And Em has totally set her sights on him.
So when my best friend betrays me in the worst possible way, guess who's there to help me pick up the pieces of my broken heart? Ryan. But he's so confusing. Annoying. Sweet. Sexy. I want to trust him, yet he makes it so hard. What I really want is for everything to go back to the way it was before.
Before I found out that best friends make the worst kind of enemies.
Stand-Alone
One story. Two couples.
I proposed on our first date.
She laughed and told me I was insane. Less than a day later, she said yes.
It was a whirlwind, but we were happy…
Until we got greedy and wanted a family.
It was a life I couldn't give her, not for lack of trying. Fertility just wasn't on our side. We sought out doctors and treatments. Spent money we didn't have. Lied to our families. Smiled for our friends. Put on a brave face for a world that didn't understand.
Finally, we were successful…
Until we were forced to bury our son.
We were left broken, battered, and destroyed.
They say love is in the details, but it was the details that ruined us.
This is the story of how I took back what had always been mine.
The retrieval of my wife and our family
.
My name is Roman Cavenaugh and I'm kind of an asshole.
Running a company isn't easy, especially when everyone expects you to fail, so being a jerk? It comes with the territory.
I don't have time to mess around, and I sure as hell didn't see her coming.
Cara Hamilton—she was supposed to be off limits…a temporary employee brought in during my assistant's maternity leave.
But, in the blink of an eye, she became so much more.
An obsession I couldn't shake.
So yeah, I may be an asshole, but now, I finally had a purpose, and soon, she would be mine.
All's fair in love and war
…
Stand-Alone
"The snare is set—leaving, friendships, lives, and futures dangling in the balance"
ENTRAPMENT continues the epic new romantic suspense series INFIDELITY, featuring Lennox "Nox" Demetri, Alexandria "Charli" Collins, the Montagues, and the Demetris.
The thrills, heat, and suspense continue to add up...
One chance meeting
plus...
One sexy, possessive alpha and one spunky, determined heroine
plus...
One week of uncontainable, unbridled passion
plus...
One impulsive decision
times...
Two declarations of love
divided by...
The sum of intertwining pasts, lies, and broken rules
equals...
ENTRAPMENT
"Infidelity - it isn't what you think"
Don't miss this latest novel in the Infidelity series from New York Times and USA Today bestselling author Aleatha Romig. The classic twists, turns, deceptions, and devotions will have readers on the edge of their seats, discovering answers that continue to pose questions. Be ready to swoon one minute and scream the next.
Have you been Aleatha'd?
ENTRAPMENT is the fourth of five full-length novels in the INFIDELITY series: Betrayal, Cunning, Deception, Entrapment, and Fidelity.
*This series does not advocate nor does it condone cheating.
Her name is Cinnamon. Cin for short. Band mates Strat and Indy don't know anything about her except she's smart as hell and sexy as heaven. They can't agree who gets her, so they do the only thing two best friends could do. They declare her off limits to both of them.
Margie, AKA Cinnamon-you-can-call-me-Cin, has a thing or two to tell these guys.
Nobody "gets" her. She'll let them know which one she wants when she can decide between them. Until then, their little pledges and promises aren't her problem.
Her family is her problem. Her friends. And the world-famous blues rocker who has her cornered. He's her problem too.
This may be one problem she can't fix without some help.
Stand-Alone