September 26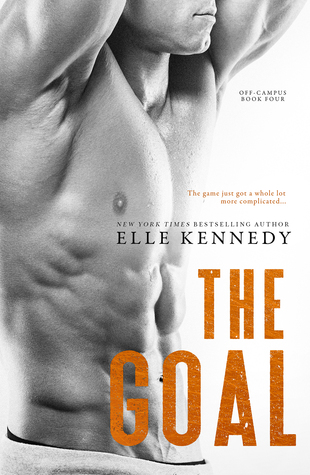 She's good at achieving her goals…
College senior Sabrina James has her whole future planned out: graduate from college, kick butt in law school, and land a high-paying job at a cutthroat firm. Her path to escaping her shameful past certainly doesn't include a gorgeous hockey player who believes in love at first sight. One night of sizzling heat and surprising tenderness is all she's willing to give John Tucker, but sometimes, one night is all it takes for your entire life to change.
But the game just got a whole lot more complicated
Tucker believes being a team player is as important as being the star. On the ice, he's fine staying out of the spotlight, but when it comes to becoming a daddy at the age of twenty-two, he refuses to be a bench warmer. It doesn't hurt that the soon-to-be mother of his child is beautiful, whip-smart, and keeps him on his toes. The problem is, Sabrina's heart is locked up tight, and the fiery brunette is too stubborn to accept his help. If he wants a life with the woman of his dreams, he'll have to convince her that some goals can only be made with an assist.
Reagan Elliot should be living her dream...
She's touring with Exodus End as their new rhythm guitarist and gaining more notoriety and fame than she ever imagined possible.
She's earned the devoted love of not only one, but two spectacular men. Her committed threesome with sexy guitarist Trey Mills and her hunky bodyguard Ethan Conner is stable, loving, deep, and satisfying for all involved.
But sometimes the world sees things differently and is determined to destroy what it doesn't understand.
Can Reagan's relationship with Trey and Ethan survive the cruel backlash of the media, her family, and a bigoted public? Or will the talented musician lose everything she holds dear in the face of her own burgeoning doubts?
Outsider is the second book in the Exodus End World Tour series. It's also the sequel to Double Time, the fifth book in the Sinners on Tour series.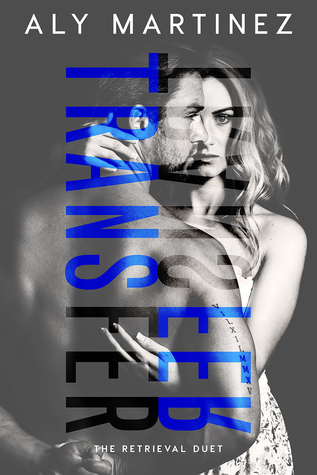 One story. Two couples.
I fell in love with a man who didn't exist.
What started out as romance ended in hell.
His words turned to razor blades.
His kisses converted to fists.
His embrace became my cage.
His body transformed into a weapon, stealing parts of me until ultimately….
My sole job in life became to protect our daughter.
I wasn't sure I'd ever escape the prison he'd skillfully crafted from my fears.
Until the day our savior arrived.
This is the story of how I escaped the man who thought he owned me.
The transfer of my life and my family.
Things a good neighbor can do for you:
1. Give you a cup of sugar
2. Let you borrow his lawnmower
3. Water your plants while you're on vacation
4. Make your eyes roll back in your head with his tongue
Katya Tocci has never paid much attention to who lives next door - her career always kept her too busy. She's a good girl, working her way to becoming the most sought after cake designer in all of San Francisco.
But even a good girl's gotta cut loose once in a while, right? So one fake dating profile later, and she's ready to tarnish her squeaky clean image. Little does she know, her fun time is closer to home than she ever imagined.
Throw in a neighbor who wants to corrupt her, and another who just wants to own her, and her entire world is flipped upside down.
Who knew neighbors could be so helpful?
This story contains scenes of a graphic sexual nature, multiple uses of coarse language, and one scene of violent cake destruction. Reader discretion is advised.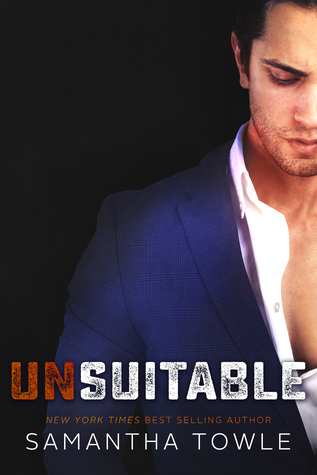 From New York Times bestselling author, Samantha Towle, comes a new sexy, romantic suspense standalone novel...
Daisy Smith has spent eighteen months of her life paying for a crime she didn't commit. Now out of prison, she has only one focus—to get back custody of her younger brother, Jesse, who is deep in the foster care system. Desperate to rebuild her life and show the system that she is responsible enough to care for Jesse, she takes on the only job available to her—working as a maid at the Matis Estate.
On day one of her new job, Daisy meets Kastor Matis, the only son of the owners and her new boss. An enigmatic, handsome Greek god of a man, Kas is closed off, cold, and…well, kind of a bastard.
The more time Daisy spends around Kas, she starts to see there might be more to him than just his cold, bastard ways. He may actually have a heart beating in that frozen chest of his.
But Kas has secrets, too. Secrets that he's determined to keep.
Secrets make Daisy curious.
And you know what curiosity can do…