Ryder Daniels is all too familiar with rejection. His parents cut off contact because he's gay and his boyfriend left him, choosing drugs over love. Aside from his rescued pit bull, his only joy is hanging out with his younger brother. Then his mother does the unthinkable and forbids them to see each other, leaving Ryder devastated and alone. His friends urge him to date, but Ryder would rather throw himself into working at the dog rescue and figuring out a way to see his brother again.
When Jason Mallory's girlfriend gives him an ultimatum to get married, he shocks everyone by breaking up with her instead. He believes he's too busy for a relationship now that the construction company he started with his brother is taking off. When he discovers a group of abandoned pit bulls and calls the local dog rescue group to pick them up, an uncomfortable encounter with Ryder causes Jason to question feelings he's hidden deep inside for years.
Jason and Ryder build a friendship, until an unexpected kiss sparks the attraction they've been fighting. Jason gives Ryder unconditional love and helps him reconnect with his brother while Ryder shows Jason the passion he's always missed in relationships. Together they must battle through their family differences and ugly prejudices. Only then can they prove that once you find the right person to love, there's no turning back
.
The first novel in a sexy new series featuring the hockey players of the Brooklyn Bruisers and the women who win their hearts—from the USA Today bestselling author of the Ivy Years series.
In high school they were the perfect couple—until the day Georgia left Leo in the cold...
Hockey player Leo Trevi has spent the last six years trying to do two things: get over the girl who broke his heart, and succeed in the NHL. But on the first day he's called up to the newly franchised Brooklyn Bruisers, Leo gets checked on both sides, first by the team's coach—who has a long simmering grudge, and then by the Bruisers' sexy, icy publicist—his former girlfriend Georgia Worthington.
Saying goodbye to Leo was one of the hardest things Georgia ever had to do—and saying hello again isn't much easier. Georgia is determined to keep their relationship strictly professional, but when a press conference microphone catches Leo declaring his feelings for her, things get really personal, really fast....
Stand Alone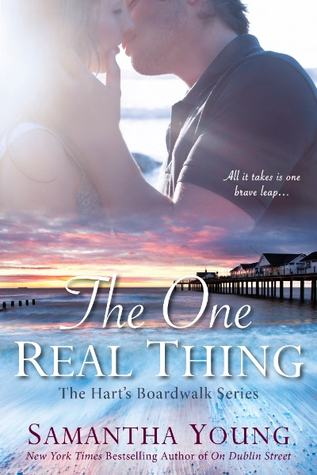 Welcome to Hartwell, a quiet seaside escape where uncovering old secrets could lead one woman to discover the meaning of a love that lasts…
While Doctor Jessica Huntington engages with the inmates at the women's correctional facility where she works, she's always careful to avoid emotional attachments in her personal life. Loss and betrayal taught her that lesson long ago. But when she comes across a set of old love letters in the prison's library and visits the picturesque town of Hartwell to deliver them to their intended recipient, she finds herself unable to resist the town's charm—and her attraction to the sexy owner of a local bar proves equally hard to deny.
Since his divorce from his unfaithful ex-wife, Cooper Lawson has focused on what really matters: his family and the boardwalk pub they've owned for generations. But the first time Jessica steps into his bar, Cooper is beyond tempted to risk his heart on her. Yet as their attraction grows hotter and Jessica remains stubbornly closed off, he begins to realize it will take more than just passion to convince her there's only one real thing in life worth fighting for….
Stand-Alone
THE NEW NOVEL FROM THE #1 BESTSELLING AUTHOR OF THETHIS MAN TRILOGY AND ONE NIGHT TRILOGY!
People think they have Camille Logan nailed: daddy's girl; beautiful, spoiled young woman with her father's bank balance to fund her lifestyle. But Camille is determined to have a life free from his strings. Out on her own, she's made mistakes, including one that found her clawing her way back after a stint in rehab and plenty of bad press. Now, after fighting so hard to be independent and happy, she finds her life threatened as a result of her father's ruthless business dealings. Caught between resentment and fear, Camille prepares herself for the measures her father will take to protect her. But nothing could prepare her for the ex-SAS sniper who crashes into her life.
Jake Sharp resides in his own personal hell. He was distracted from duty once before, and the consequences were devastating--both personally and professionally. He vowed never to let that happen again. Accepting the job of bodyguard to Camille Logan isn't the kind of distraction from his demons he should take. Women and Jake don't mix well, yet protecting the heiress seems the lesser of two evils. But Jake soon discovers that she isn't the woman she's perceived to be. She's warm, compassionate, her presence settling, and his duty to protect her soon goes deeper than a well-paid job, no matter how hard he fights it. He needs absolution. He comes to need Camille. But he knows he can't have both.
Stand-Alone
A secret duo of romance authors team up under the pseudonym Max Monroe to bring you more from their sexy, laugh-out-loud new series. Can you ever get enough Billionaire Bad Boys?
When one Rulebook closes…
Thatch and Cassie have finally found their perfect balance of good and sweet, crazy and playful, and most importantly, hot and insatiable.
But what happens when they're faced with a surprise neither of them plotted or schemed?
While Cassie seems to be taking everything in stride, Thatch can't stop himself from worrying about every little thing revolving around the woman he loves.
How does a man handle that kind of anxiety?
Doing the only thing he can to ease his mind without pushing away the woman he loves, Thatch proves that once again, when it comes to him and Cass, you'll never see what's coming.
Another Playbook begins...
Wes Lancaster has always followed one guideline for play. He never gets involved with anyone working for his professional football team, the New York Mavericks.
It hasn't been a hard rule to live by.
Until Winnie Winslow, the new take-no-sh*t team physician.
She's beautiful, intelligent—and has no problem taking control of every situation.
She pisses him off. She turns him on.
As tension builds and desire heightens, Wes finds himself wondering how much longer he'll be able to follow his gameplan.
Emma Donati
Some days, it felt like Emma had just imagined it all.
Like maybe everything she had been with Calisto was just a dream.
Emma knew it was crazy—it was impossible to forget what she had shared with Calisto Donati. All their love, the stolen moments, their foulness together, and the beauty underneath it all were real.
They were real.
But he didn't know.
He didn't know any of it.
And little by little, with every day that passed her by, Emma found she was losing those pieces that reminded her they had existed once.
Just like the rosary.
All too soon, Emma knew … there would be nothing left.
Calisto Donati
Emma hadn't given him a choice.
Her, not him.
Yeah, that's what Calisto was going to keep telling himself. He refused to feed into the strange curiosity he had about Emma Donati. It had been building from the moment he'd first seen her face after he'd awakened. He wouldn't admit that for longer than he cared to admit, he thought there was more behind her false smile, polite words, and the distance she put between her and him—that there might be more to them.
He couldn't.
Except … he was feeding into it.
Calisto just wasn't sure what it was.
But tonight he was going to find out.
Whether she wanted to tell him or not.
***
The final Bloodlines novel.
September 9
I don't want to touch it.
I really, really don't.
He's egotistical, crass, and my patient's owner—which makes him totally off limits.
Yep, that's right. He owns the wiener I'm currently working on.
A wiener dog—get your dirty mind out of the gutter.
I've also worked on his spoodle, his cocker-shitzu, and a cheagle—don't ask. (And no, it's not a sexual position.)
It doesn't help that he also represents most of my joint-owned veterinary practice's small clientele. We'd only just opened the doors a few months ago, and in he strode with a yelping Taco Terrier. One haughty look at our sparkling new facilities, he'd demanded royal treatment, even though I was currently finger deep up a squalling tom cat.
Ever since then, he expects me to serve him.
Any time. All the time.
Him and his revolving zoo of dogs.
One of these days, I'm going to swat him for being such a pompous ass but I can't deny the way he handles his charges makes me want to see past the 'do as I say and don't ask questions' barking exterior.
But then last week…he caught me staring at his um, cough, package.
His bossy commands switched to a cocky smirk.
He gave me permission to do something I promised myself I would never ever do.
I can touch it.
If I want…