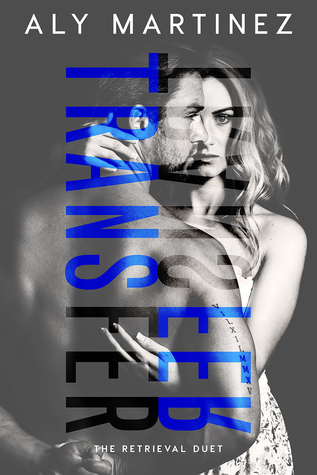 One story. Two couples.
I fell in love with a man who didn't exist.
What started out as romance ended in hell.
His words turned to razor blades.
His kisses converted to fists.
His embrace became my cage.
His body transformed into a weapon, stealing parts of me until ultimately….
My sole job in life became to protect our daughter.
I wasn't sure I'd ever escape the prison he'd skillfully crafted from my fears.
Until the day our savior arrived.
This is the story of how I escaped the man who thought he owned me.
The transfer of my life and my family.
4.5 STARS
Aly's Duet is truly an unique story in both the way in which it is told and the story itself. It has passionate sexy elements, as well as deep emotion and suspense. This was a great ending to this riveting and deeply emotional story.
Picking up right where book one left off, the story unfolds as we're given more of Heath and Clare. This was a fast read with intriguing and likable characters. I must say, I also thoroughly enjoyed the troop of alphas at the Leblancs.
I highly recommend Aly's duet. The intrigue, the light and the dark, sexy times and emotional themes all make for one memorable read.
**ARC generously provided in exchange for an honest review.**
ONE STORY. TWO COUPLES.
The Retrieval Duet by Aly Martinez is a two part series.
RETRIEVAL is available and brings readers the first part of this emotional second chance romance.
Born and raised in Savannah, Georgia, Aly Martinez is a stay-at-home mom to four crazy kids under the age of five, including a set of twins. Currently living in South Carolina, she passes what little free time she has reading anything and everything she can get her hands on, preferably with a glass of wine at her side.
After some encouragement from her friends, Aly decided to add "Author" to her ever-growing list of job titles. Five books later, she shows no signs of slowing. So grab a glass of Chardonnay, or a bottle if you're hanging out with Aly, and join her aboard the crazy train she calls life.
a Rafflecopter giveaway