Title: Thief of Hearts
Genre: Contemporary Romance/Romantic Suspense
Release Date: October 4, 2016
Seduce the teacher.
Meet the cousin.
Make a deal.
Steal the painting.
Andrea Anderson has no clue of the thoughts churning around in the dark and dangerous ex-con's head as he enters her classroom. In fact, she's momentarily lost for words. Not in her entire teaching career has she had a student who looked quite like Stu Cross.
A widow at just twenty-eight, love is something Andie hasn't considered a part of her life for a very long time. However, when lingering touches turn to whispered words and hot, searching stares, she begins to wonder if maybe she should take a leap of faith.
But Stu is in her class for a reason, and it has nothing to do with love. He's there to burrow his way into her life and repay a debt, otherwise his family will suffer. Andie is the first person to show him true kindness since he left prison, and though he doesn't want to mislead her, he doesn't have another choice.
Before long, Stu can't tell whether or not he's acting anymore, and his feelings for Andie could throw all of his carefully crafted plans into complete and utter disarray
LH Cosway is one of those authors where her stories creep up on you, giving so much more than you expect. I knew it'd be funny, witty and sexy, but I got all that plus fell utterly in love with Stu and Andrea.
Both the H/h were such great characters in their flaws as well as their capacity to grow, learn and love. I connected so easily and readily to Stu and Andrea.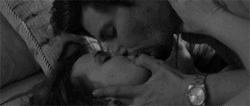 This story was one great adventure with Stu having set out on a path that involved using Andrea, yet somewhere along the way, he finds himself on another, much brighter, path. This was a beautiful and moving story that brought out so much emotion.
This can be read as a standalone. I've not read all of the books in the Hearts series (for no good reason at all just the never ending TBR issue), but I'll be getting back to this series soon.
**ARC generously provided by author in exchange for an honest review.**
L.H. Cosway lives in Dublin, Ireland. Her inspiration to write comes from music. Her favourite things in life include writing stories, vintage clothing, dark cabaret music, food, musical comedy, and of course, books. She thinks that imperfect people are the most interesting kind. They tell the best stories. L.H. is represented by Louise Fury at The Bent Agency.