I watch.
I study.
I prowl.
I hunt.
I always go in with a plan. A set of rules for myself. I don't take unnecessary risks. That's how I've been able to evade capture all these years.
But there's something about this girl that is different than the others. When I finally meet her, the rules become a blur. And I break the most important one of all—I take her with me.
——-
It's just my imagination—that feeling of being watched. That those icy eyes— a vivid turquoise with a distinct golden fleck—aren't watching me.
It's just stress. I am the person everyone relies on. Maybe that's why I haven't been feeling so content with my life lately. Why I dream those eyes belong to someone who can tear me away from all of my responsibilities.
But these are just shameful fantasies, never meant to breach reality.
Then one night, the dream comes true, only it's a horrific nightmare.
Now, I only have one task: survival.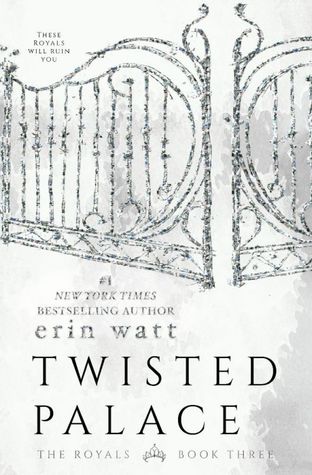 These Royals will ruin you…
From mortal enemies to unexpected allies, two teenagers try to protect everything that matters most.
Ella Harper has met every challenge that life has thrown her way. She's tough, resilient, and willing to do whatever it takes to defend the people she loves, but the challenge of a long-lost father and a boyfriend whose life is on the line might be too much for even Ella to overcome.
Reed Royal has a quick temper and even faster fists. But his tendency to meet every obstacle with violence has finally caught up with him. If he wants to save himself and the girl he loves, he'll need to rise above his tortured past and tarnished reputation.
No one believes Ella can survive the Royals. Everyone is sure Reed will destroy them all.
They may be right.
With everything and everyone conspiring to keep them apart, Ella and Reed must find a way to beat the law, save their families, and unravel all the secrets in their Twisted Palace.
---------------
Q: Are you trying to kill us?
No, but we love Ella so much and her adventures with the Royals that we needed to write this third book. You'll see when you read it.
Q: Who's in this book? And don't say Ella!
Ella, the five Royal brothers, and a few more huge surprises.
Alice Beaumont is running out of time…
Plagued by sleep disorders since her childhood, Alice had grown accustomed to the nightly dreams that terrorized her. She woke up in strange places. She was paralyzed by fear and hallucinations. She screamed each night at unseen specters and evil faces.
When her sister, Delilah, goes missing, Alice's dreams take on new meaning. A link between reality and fantasy, Alice understands that her dreams hold the key to the mystery of her sister's abduction.
A hooded woman…
A mysterious and dangerous man…
And a doctor who is determined to help her fit together the broken pieces…
Alice has no choice but to peer deep into the recesses of her mind to discover the clues that will lead her to truth. On a race to save her sister, Alice runs a dangerous maze between the nightmares that haunt her and the monster that waits for her when she finally wakes.
*This title deals with disturbing themes that may be a trigger for sensitive readers.*
here
I've loved him as long as I can remember.
The gangly boy with big brown eyes and unruly hair who grew up into an intoxicating man. He wears scruff like he invented it and ambles with a swagger that makes panties drop.
Killian Shepard.
Shep.
We grew up together. We played Ghost in the Graveyard. Had our own rock band. It didn't matter that he was five years older than me. It didn't matter that he looked at me as a kid sister even as I grew into a woman. It didn't even matter when he left me behind to go to college and start his adult life.
He'd be back.
He was always meant to be mine.
He came back, all right. But instead of smelling of promises, he stunk of betrayal. And he destroyed me—us—the day he married my sister instead of me.
So I did the only thing a girl like me in my position could do.
I got my revenge.
I married his brother, Kael.
Now we're one big happy fucking family.
Stand-Alone
October 18
Emma Chase, New York Times bestselling author of the Tangled Series & Legal Briefs Series, returns with the first of three sizzling standalone books about a family of racy, irresistible Royals.
Nicholas Arthur Frederick Edward Pembrook, Crowned Prince of Wessco, aka "His Royal Hotness", is wickedly charming, devastatingly handsome, and unabashedly arrogant—hard not to be when people are constantly bowing down to you.
Then, one snowy night in Manhattan, the prince meets a dark haired beauty who doesn't bow down. Instead, she throws a pie in his face.
Nicholas wants to find out if she tastes as good as her pie, and this heir apparent is used to getting what he wants.
***
Dating a prince isn't what waitress Olivia Hammond ever imagined it would be.
There's a disapproving queen, a wildly inappropriate spare heir, relentless paparazzi, and brutal public scrutiny. While they've traded in horse drawn carriages for Rolls Royces and haven't chopped anyone's head off lately—the royals are far from accepting of this commoner.
But to Olivia—Nicholas is worth it.
***
Don't be fooled.
Don't make excuses for me.
I've seen things no one should, done things no one should talk about. Honor and conscience have no place in my life. But I've fought and I've survived. I've had to.
The first time I saw her dancing on that seedy stage in that second rate club, I felt my heart pulse for the first time. Keelyn Foster was too young, too vibrant for this place, and I knew in an instant that I would make her mine. But first I had to climb my way to the top. I had to have something more to offer her.
I'm here now, money is no object and I have no equal. Except for her. She's disappeared. But don't worry, I will find her and claim her. She will be mine.
Like I said, don't be fooled. I am not the devil in disguise… I'm the one front and center.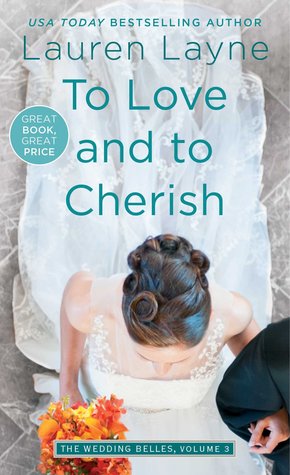 Sex and the City meets The Wedding Planner in The Wedding Belles, a contemporary and witty romance series about three high-powered New York City women who can plan any wedding—but their own.
Alexis Morgan has spent the past six years devoted to turning her tiny start-up into Manhattan's premiere wedding planning company, The Wedding Belles. Now that her business is thriving, it's time to turn towards her much neglected personal life, and Alexis approaches her relationships like she does everything else: with a plan. Not a part of that plan is Logan Harris, the silent partner in the Belles, and the one person who's been there for her since the very beginning. But Alexis needs someone fun, and Logan's all business, all the time—except when a late night at the office ends with an unexpected kiss that leaves the usually cool and together Alexis reeling.
Logan has lusted after Alexis since the day he walked into the tiny Harlem apartment that used to double as her office. But the ambitious wedding planner has always been untouchable...until now. Alexis has made it clear that she's on the dating market—and equally clear that he's not in the running. But when Alexis finds herself in need of a date for her sister's last minute wedding in Florida, Logan knows it's the perfect time to show Alexis that there's more to him than numbers and spreadsheets—and beneath the pinstripes and glasses lies a hot-blooded heartthrob. As Florida's sultry days turn into even hotter nights, Logan's out to convince Alexis that the fling of a lifetime could just maybe turn into forever...
The Wedding Belles series:
Ever since she was a little girl, thirty-year-old Rose dreamed of the day Harley would carry her across the threshold on their honeymoon. So what if this isn't her actual wedding day, and that she's only here because Harley was left at the altar just a few hours earlier?
Trading San Francisco for paradise and swapping her bridesmaid's bouquet for a Blue Hawaii, Rose hopes she can finally escape the friend zone.
Once upon a time they had been more than friends, but life got in the way. She's spent every day since wishing Harley would get a clue.
She's always been his best friend.
He's … not in love with her.
He's … marrying someone else.
He's … hiding something.
He's … well—it's complicated.
Stand-Alone
"You think you know me. You think you want to know me. But trust me, Miss Lang. Pursuing me will be the worst mistake you ever make. I'm broken beyond repair...
...and I take great pleasure in breaking everyone else around me."
Ophelia Lang needs money, and she needs it bad. Her parent's restaurant is going under, and ever since she lost her job teaching third grade elementary, scraping enough cash together to pay the bills has proven almost impossible. Her parents are on the brink of losing their home. The vultures are circling overhead. So when Ophelia is offered an interview for a well-paid private tutoring gig in New York, how can she possibly say no?
Ronan Fletcher is far from the overweight, balding businessman Ophelia expected him to be. He's young, handsome, and wealthy beyond all reason. He's also perhaps the coldest, rudest person she's ever met, and has a mean streak in him a mile and a half wide. A hundred grand is a lot of money, however, and if tolerating his frosty temperament, his erratic mood swings and whatever else he throws at her means she'll get paid, then that is what Ophelia will do.
Her new boss is keeping secrets, though. Awful, terrible secrets.
The ghosts of Ronan Fletcher's past are about to turn Ophelia's future upside down, and she can't even see it coming.
Note: Between Here and The Horizon is a brand new standalone contemporary romance novel from USA Today bestselling author,Callie Hart. Between Here and the Horizon does contain some scenes of violence and sexual content, and so is directed at audience 18+.
Stand-Alone
Nine months ago, Sara Adams awoke with no memory. The man holding her hand told her she's a member of The Light, a tight-knit religious group led by the terrifying and charismatic Father Gabriel. As a woman in the community of The Light, her duty is to be unquestionably obedient and to submit to the will of her husband.
But as Sara's memory starts to return and she remembers her past, she sees that everything she's been told is a lie. The Light is an insidious and dangerous organization, and its corrupting influence reaches well beyond the confines of the remote campus where Sara is being held.
With everything at stake, Sara struggles to sort out her true memories from her indoctrination. The desire to escape consumes her, but who can she trust? And which other followers of The Light were forced into this life, brainwashed to believe they belonged? The more she remembers, the more it becomes clear that Jacob, the man who calls himself her husband, is keeping shattering secrets of his own.
But Sara cannot flee alone, leaving innocents behind. She must fight to extinguish The Light.
The Light series: Into the Light
For Matthew Rohan, every day is a struggle. Each task others complete without thinking is a challenge for him. Recently orphaned, he has to finish the last few months of high school and take care of his disabled sister on his own.
When Mayra comes into his life, his comfortable routines implode. Matthew can't handle change, but Mayra is unrelenting in her quest to understand him, to show him acceptance and maybe even love. When she breaks through his shell, Matthew's world will never be the same again.
An awkward boy with Asperger's Syndrome, a persistent girl who pulls him out of his isolated existence, and a lottery ticket that will change their lives forever.
Stand-Alone
October 19
Hudson
It was only supposed to be a one night stand at a wedding. I was supposed to have fun and move on. But she infused my life with light and laughter. Now I can't breathe at the thought of her ever being out of my life. Being apart from her suffocates me. We agreed to stay together, until we didn't make each other happy. I wasn't afraid of
and
, I was afraid
but
. But what if I'm not enough for her to stay?
Jade
I met this guy I really wanted to kiss. I thought he was going to be just a crush who became my dream boy. A perfect, delusional dream I would keep in my heart until I had my life in order. He made me feel like I could take over the world. I wasn't supposed to fall in love. We agreed to stay together, until one of us wanted something different. I wasn't scared of
but
, I was scared of
and
. And what if he leaves?
And our fairy tale came to an end. But did it have to end or can we find a reason to stay?
Stand-Alone
"We were perfect together. Until we met."
Misha
I can't help but smile at the words in her letter. She misses me.
In fifth grade, my teacher set us up with pen pals from a different school. Thinking I was a girl, with a name like Misha, the other teacher paired me up with her student, Ryen. My teacher, believing Ryen was a boy like me, agreed.
It didn't take long for us to figure out the mistake. And in no time at all, we were arguing about everything. The best take-out pizza. Android vs. iPhone. Whether or not Eminem is the greatest rapper ever…
And that was the start. For the next seven years, it was us.
Her letters are always on black paper with silver writing. Sometimes there's one a week or three in a day, but I need them. She's the only one who keeps me on track, talks me down, and accepts everything I am.
We only had three rules. No social media, no phone numbers, no pictures. We had a good thing going. Why ruin it?
Until I run across a photo of a girl online. Name's Ryen, loves Gallo's pizza, and worships her iPhone. What are the chances?
F*ck it. I need to meet her.
I just don't expect to hate what I find.
Ryen
He hasn't written in three months. Something's wrong. Did he die? Get arrested? Knowing Misha, neither would be a stretch.
Without him around, I'm going crazy. I need to know someone is listening. It's my own fault. I should've gotten his number or picture or something.
He could be gone forever.
Or right under my nose, and I wouldn't even know it.
Stand-Alone
Did you fall in love with The English Brothers? Were you hot for the Winslows?
Katy Regnery's Blueberry Lane series continues with The Rousseau siblings!
For as long as Madeleine "Mad" Rousseau can remember, she's been the "sweet" twin to her sister Jax's "sassy." But after an especially painful break-up, Mad decides she's had enough of being sweet. Children's librarian during the day, she begins visiting Philly's seedier nightspots on a quest for adventure and experience. When Cortlandt "Cort" Ambler, the ex-boyfriend of Mad's sister, Jax, saves her from disaster on one such evening, an unlikely friendship is born between the rebellious librarian and the moonlighting pianist…and two broken hearts begin a journey toward being whole again.
The Blueberry Lanes series: