Paxton Vance isn't as cryptic as he thinks. That broody nature and tough-guy exterior aren't fooling me one bit.
I know everything about him. I listen in on his most personal phone calls. I read his mail before he does. I even know what his mother got him for Christmas last year.
You're the man of my dreams, Paxton Vance. You just don't know it yet.
But don't worry, I'll remind you. I'm here to give you everything you need, before you know you need it.
So don't get defensive because I take a challenge seriously. You have to open up to someone, and that someone is me.
Besides, you can't stay Mr. Mysterious forever. Why play the game if you never want to win?
5 "Hear me, see me, know me." STARS
Damn, this was just...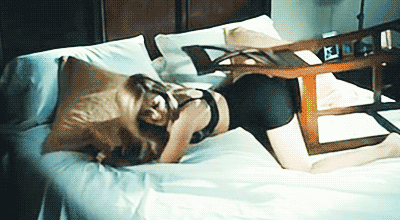 I'm a live-wire, raw, alive and volatile right now. I really enjoyed this one. I'd been counting down the days for Mr. Mysterious. I'd wanted Paxton Vance from the get-go. And in true Julie fashion, she surprised me! Gave me what I fucking wanted and I didn't even know it! I had visions of this dark, mysterious, broody man who was smart as a whip and sharp. I got all that but also a man who has a heart. He loves and respects his mother and has had his world shit on and turned upside down. Mr. Mysterious was exactly what I wanted!
But who stole my fucking heart? Cinderella Shrike!! Yes, I'll admit that I've a serious soft spot for anything Shrike. Spence and his Bomb are just THE bomb. And Cindy...I FLOVED her! She was hilarious, fiesty, smart and all-get-out sexy. I must declare, I have a new book girlfriend.
I was a goner for the fact that Julie brought in the Shrikes, Ford and fucking Five has been sprinkled throughout this entire series. And she even leaves bread crumbs about some serious shit concering one of the Shrike progeny that's left me hankering for answers! Like STAT!!
Pax and Cindy were sides of the same coin. And they'd alternate between playing the mysterious one or the 'play-it straight' one. These two were fantastic together!
And of course, it wouldn't be a JA Huss book if this story wasn't seriously twisted. It left me with more questions than before. I'm in desperate need of some answers. Julie, I'm totally one hot mess and so ready for Mr. Match. Game on! Well done, well done!
-----
BEFORE READING
HOLY!! From the onset of the Misters series, I knew which Mister I wanted.

Mr. Mysterious!!

He's finally here. Mysterious, here I come!!
**ARC generously provided by JA Huss in exchange for an honest review.**