November 14
He's not perfect, but he's all I want...
I'm your average girl at your average high school, trying to figure out my place in life. After catching my now ex-boyfriend messing around with my now ex-best friend, I've made some big changes. No more band, no more backstabbing friends and no more boring old life. Now I have new friends, a new job and new interests.
But there's a certain someone who's interested in me, and I don't get it. Jordan Tuttle could have anyone he wants. He's the most popular boy in school. Rich, gorgeous, smart and the star quarterback, he's perfect. Yet he acts like he wants no one else but…me.
So despite my fears and doubt, I let him get close. Probably too close. I discover that he's not so perfect after all, but it doesn't matter. I'm falling for him, even though he runs so hot and cold. I know someday he's going to break my heart.
And I'm going to let him.
As a newly Made Capo in the Pivetti Crime Family, all eyes are on James "Mac" Maccari, and not for a particularly good reason. The way to his new position in the family was paved with blood, and that left some all too suspicious of where—or who—he might be going after next. Mac isn't interested in playing to the politics of other Made men or Cosa Nostra. His only goal is to keep his promise and be waiting for his gun moll when she's finally released from prison.

Until all hell breaks loose … again.

Fresh off her six month sentence, Melina Morgan is all too ready to get back to life, and Mac. The mafia life has been one learning curve after another, but with Mac at her side, there's nothing that they can throw at her that she can't handle. Even with a ring on her finger, and a new last name to go with it, Melina won't be domesticated. But with a man like Mac, he wasn't exactly looking for that kind of a woman, anyway.

Sometimes, wedding bells bring bloodstains …

When directed attacks start to happen, taking the lives of some of the highest Made men in the Pivetti family, distrust and unrest begins to breed throughout the ranks. Someone is making a move on the boss's seat, and it seems far too easy to put the blame at Mac's feet when every single attack is somehow connected to him. All over again, Mac and Melina find they're fighting an uphill battle to keep each other safe and survive.

But this time, they might not be fighting alone …
From NYT Bestselling author, Sawyer Bennett, comes a SEXY new stand alone romance…
When you're a rock god, fame and fortune are your two best friends, but they can be fickle bitches. Everyone wants a piece of me and I have no clue how to deal with it all. I'm being sued, pressured to sign contracts, and fending off rabid women who want to steal my virtue.
Well, not that I really have any virtue, but still… my life has turned completely bat-shit crazy.
That's why I need Emma Peterson. She got me out of a bit of a jam once, and I know she can do it again. The only problem is that sweet, prim and totally straight-laced Emma doesn't want anything to do with me. Not professionally, and certainly not personally.
It's not that I want her in that way. Let's be realistic… it would take a crow bar of epic proportions to get her to spread those legs for me.
No, I only want her legal expertise and for her to make sense of my crazy world. It's a good thing I have just the leverage to make her do my bidding, because her refusal is not an option.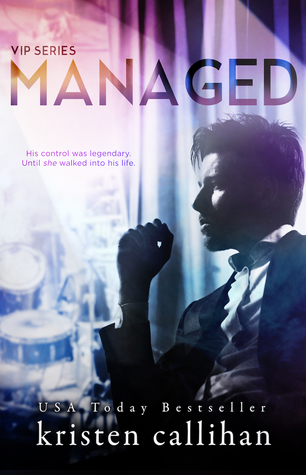 It started off as a battle of wits. Me: the ordinary girl with a big mouth against Him: the sexy bastard with a big...ego.
I thought I'd hit the jackpot when I was upgraded to first class on my flight to London.
That is until HE sat next to me. Gabriel Scott: handsome as sin, cold as ice. Nothing and no one gets to him. Ever. He's a legend in his own right, the manager of the biggest rock band in the world, and an arrogant ass who looks down his nose at me.
I thought I'd give him hell for one, long flight. I didn't expect to like him. I didn't expect to want him. But the biggest surprise? He wants me too. Only in a way I didn't see coming.
If I accept his proposal, I leave myself open to falling for the one man I can't manage. But I'm tempted to say yes. Because the real man beneath those perfect suits and that cool façade just might be the best thing that's ever happened to me. And I just might be the only one who can melt the ice around his heart.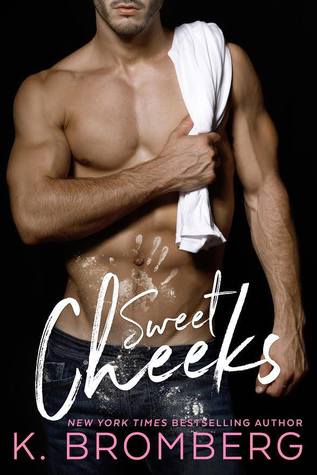 An all new second chance love story by the New York Times Bestselling author of the Driven series.

It all started with the invitation. To my ex-fiance's newwedding.

I should have ignored it.Thrown it away. Set it afire. But I didn't.I replied.

With a plus one.

And then my assistant accidentally mailed it.

Enter Hayes Whitley. Mega-movie star. The man who has captured the hearts of millions. But I gave him mine years ago. He was my first love. He was my everything. Right until he up and left to chase his dreams without so much as a simple goodbye.

When he showed up out of the blue ten years later, I should have known to steer clear. I should have rejected his offer to take me to my ex's wedding. I should have never let him kiss me.

But I didn't.

And now we're left wondering if the pieces of the life we once shared still fit together somehow. First loves are hard to forget. The question is, do we want to forget? Or do we risk the chance and see what happens next?
Stand-Alone
"I met her at an all-time low . . . the worst night of my life—a time I never wanted to remember."
"It was a night I could never forget."
"When it came to women, I swore I was done with wishful thinking. Ball and my coaching career were all that mattered."
"I reminded him it wasn't."
"She was everything I was afraid of."
"He was everything I'd ever wanted."
"She was fire—an irresistible piece of southern heaven that I couldn't stay away from.
"He was smoke that clouded me in every imaginable way."
"And the sex . . ."
"Dear God, the sex . . ."
"I fell hard, and she gave me hell at every turn."
"I made a promise I was hell bent on keeping."
"And you kept it."
"Hell yes I did."
"Fuckin' A."
This is SPORTS ROMANCE and can be read as a stand alone.