From the # 1 New York Times and International bestselling author, Jennifer L. Armentrout writing as J.Lynn, comes a richly moving story about heartbreak and guilt, second chances and hope. Full of familiar, fan-favorite characters and no two people more deserving of a happy ending, Fire In You will burn bright beyond the last page…
Jillian Lima's whole world was destroyed in a span of a few hours. The same night her childhood love, Brock 'the Beast' Mitchell, broke her heart, her life was irrevocably altered by the hand of a stranger with a gun. It takes six years to slowly glue together the shattered pieces of her life, but Jillian is finally ready to stop existing in a past full of pain and regret. She takes a job at her father's martial arts Academy and she's going out on her first date since a failed relationship that was more yuck than yum. Jillian is determined to start living.
She just never expected Brock to be a part of her life again. But he's firmly back in her life before she knows it, and not only is he older, he's impossibly more handsome, more teasing and more everything. And when he sees Jillian, he's no longer capable of thinking of her as the little girl who was his shadow growing up or the daughter of the man who gave him a second chance at life. He sees the woman who'd always been there for him, the one person who believed in him no matter what.
Brock knows she's the one he should've made his, and what begins as a tentative friendship quickly turns to red-hot chemistry that sparks a flame that burns brighter than lust. Falling for Brock again risks more than her heart, because when the past sorrow-filled and guilt-ridden past resurfaces, and a web of lies threatens to rip them apart, the fallout could lay waste to everything they've fought to build together, and destroy the dreams of those they care most about
A secret duo of romance authors team up under the pseudonym Max Monroe to bring you the end of their sexy, laugh-out-loud Billionaire Bad Boys series.
The end of the Billionaire Bad Boy era, the series comes to a close.
From Kline and Benny to Wes and Winnie with Thatch and Cassie in between, spend time with the characters that have stolen the hearts of both each other and readers alike, and meet the men of the upcoming spinoff series
Mavericks Tackle Love.
Jack Valentini isn't my type.
Sexy, brooding cowboys are fine in the movies, but in real life, I prefer a suit and tie. Proper manners. A close shave.
Jack might be gorgeous, but he's also scruffy, rugged, and rude. He wants nothing to do with a "rich city girl" like me, and he isn't afraid to say so.
But I've got a PR job to do for his family's farm, so he's stuck with me and I'm stuck with him. His glares. His moods. His tight jeans. His muscles.
His huge, hard muscles.
Pretty soon there's a whole different kind of tension between us, the kind that has me misbehaving in barns, trees, and pickup trucks. I've never done anything so out of character—but it feels too good to stop.
And the more I learn about the grieving ex-Army sergeant, the better I understand him. Losing his wife left him broken and bitter and blaming himself. He doesn't think he deserves a second chance at happiness.
But he's wrong.
I don't need to be his first love. If only he'd let me be his last.
Stand-alone
To most people, princes, princesses, counts and dukes are found only in the pages of the most famous of fairytales. Crowns, priceless jewels and gilded thrones belong only in childhood dreams.
But for some, these frivolous fancies are truth.
For some, they are real life.
On Manhattan's Upper East Side, people have always treated me as someone special. All because of my ancestral name and legacy. All because of a connection we share to our home country's most important family of all.
I am Caresa Acardi, Duchessa di Parma. A blue blood of Italy. I was born to marry well. And now the marriage date is set.
I am to marry into House Savona. The family that would have been the royals had Italy not abolished the monarchy in 1946. But to the aristocrats of my home, the abolishment means nothing at all.
The Savonas still hold power where it counts most.
In our tight-knit world of money, status and masked balls, they are everything and more.
And I am soon to become one of them.
I am soon to become Prince Zeno Savona's wife…
… or at least I was, until I met him. And everything changed.
Stand Alone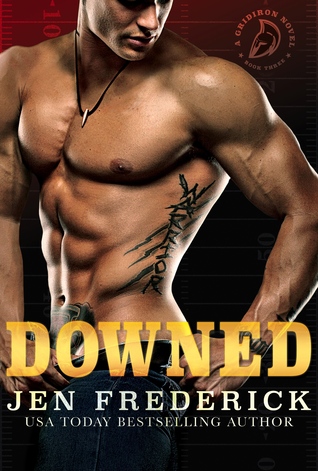 He's the guy no one likes…

Despite winning two national championships, JR "Ace" Anderson was sent packing from his old school after losing the trust of his coach. At Southern U, he has a second chance to prove that his college legacy isn't endless debauchery and selfishness. But his reputation precedes him, and his teammates offer a chilly welcome in the locker room. The one person who is willing to accept him is the very woman he should stay away from—his new coach's daughter.

She's the girl everyone loves…

Bryant Johnson's only goal in life is to make others happy, even at her own expense. One look at her father's new star quarterback, and she knows that Ace is her next project. With a reputation for being a "jerk whisperer", Bryant has spent her last three years at college reforming sorry behavior and turning bad boys into the best boyfriends ever. In Ace, though, she's met with surly resistance and a sizzling attraction she doesn't expect. Fixing this wounded warrior will be her biggest challenge yet. Not falling for him will be even harder.

Between her big heart and his damaged one, a battle is ensuing. In this game of love, every defense will crumble.
Hard as steel…and hotter still!
Never mess with a woman who carries a blowtorch in her backpack. Welder and artist Veronica "Flash" Redding's playful sense of evil sometimes gets the better of her. Like when her insanely handsome, wealthy, suited-up boss gave her the most sensuously wicked night of her life…then dumped her. Yep, revenge is a dish best served hot.
Only Ian Asher isn't quite letting Flash get away quite so easily. He's not ready to forget the intensity between them. The searing heat when they touch. And the deliciously demanding control Ian wields in the bedroom. Now he has only the holidays to convince Flash that they belong together…and that even the most exquisite, broken things can be welded back together.
Holidays are always filled with new surprises...

Sex, drugs, and rock & roll were the staples of Chris Decker's life. But that was years ago, before reality stepped in and he began his life with his soulmate.


Now, with a total of fifteen grandchildren and a house full of love, memories, and a whole lot of crazy, they are literally one big, happy family. And with the Deckers, they always expect the unexpected--especially around the holidays. 'Tis the season to be merry, but the new addition that comes this December might not be ready to kick off the New Year as a Decker.
Tulsa, Oklahoma, 1995.
Conrad "Radical" Jessup, Sergeant at Arms of the Brazen Bulls Motorcycle Club, has life just about where he wants it: he's free of a bad marriage, and his club is cruising along healthy and strong, their business relationships as solid as their brotherhood. He's a contented man, riding his road at his speed.
Until a massive highway wreck brings a blonde on a little sportster crashing into his life.
Willa Randall is making a new life in Tulsa, working hard to put a demolished past in her rearview mirror. Trying to keep herself safe, she's built a life insulated by locks and walls. Inside those walls, she's alone, but she feels secure, and that's enough.
Until a big, tattooed biker holds out his hand and helps her up from the pavement.
A love seeded in chaos grows fast and deep. But when chaos is a constant, can any love endure?
Note: explicit sex and violence.