From New York Times and USA Today bestselling author Katy Evans comes a brand new contemporary romance. WOMANIZER is a full standalone, and no other books in the series need to be read.
You've seen the headlines: Womanizing billionaire player! Watch out! Stay away!
We were just two strangers. Facing a forbidden attraction, a chemical connection. Neither of us expected or wanted it to amount to more.
But I had never been drawn to a guy the way I was drawn to this one: my brother's best friend, and CEO of the company where I interned.
Even knowing I should stay away, I proved to be too human, after all.
The chemistry was amazing.
The laughs were incredible.
I opened up to him in more ways than I'd opened up to anyone before.
But sex was as far as I'd go.
Just sex because he was too irresistible.
Just sex because I wouldn't be falling for him.
Just sex because I'd leave in three months, and I'd like for my brother not to kill me, and for nobody to find out he was my wicked little secret.
He wasn't the One.
He was just a womanizer.
But for a time, he would be mine.
From USA Today Best Selling Author comes the first book in a series of standalone's.
She told me Heaven would knock on my door one day.
That I would be swept away from the hell I lived in.
She was right about one thing and so wrong about the other.
Heaven came in the form of an angel just like she said.
And then.
My life became hell.
She disappeared. Vanished.
I left. Went to war. Killed. All for her.
Every face was the man who took her.
Every dream filled with her.
For twelve years I existed in hell. Breathed in the fires from down below.
Until her, the woman on the beach outside of my home.
Captivating.
Enchanting.
Mesmerizing.
It couldn't be my Cora, my angel, my heaven on earth.
She was dead.

December 6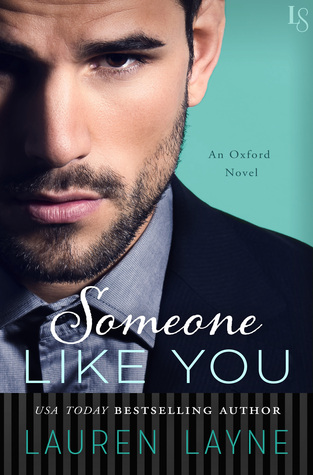 Lauren Layne's bestselling Oxford Series continues with the poignant, heartwarming story of New York's most eligible bachelor, Lincoln Mathis, a man who's living a lie—until his dream woman takes away the pain.
Lincoln Mathis doesn't hide his reputation as Manhattan's ultimate playboy. In fact, he cultivates it. But behind every flirtatious smile, each provocative quip, there's a secret that Lincoln's hiding from even his closest friends—a tragedy from his past that holds his heart quietly captive. Lincoln knows what he wants: someone like Daisy Sinclair, the sassy, off-limits bridesmaid he can't take his eyes off at his best friend's wedding. He also knows that she's everything he can never have.
After a devastating divorce, Daisy doesn't need anyone to warn her off the charming best man at her sister's wedding. One look at the breathtakingly hot Lincoln Mathis and she knows that he's exactly the type of man she should avoid. But when Daisy stumbles upon Lincoln's secret, she realizes there's more to the charming playboy than meets the eye. And suddenly Daisy and Lincoln find their lives helplessly entwined in a journey that will either heal their damaged souls . . . or destroy them forever.
New York Times
bestselling author J. Daniels brings us the next book in her Dirty Deeds series.
Is this love or just a game?
Tori Rivera thinks Jamie McCade is rude, arrogant, and worst of all . . . the sexiest man she's ever laid eyes on. His reputation as a player is almost as legendary as his surfing skills. No matter how her body heats up when he's around, she's determined not to be another meaningless hookup.
Jamie McCade always gets what he wants. The sickest wave. The hottest women. And Tori, with her long legs and smart mouth, is definitely the hottest one. He knows Tori wants him-hell, most women do-but she won't admit it. After months of chasing and one unforgettable kiss, it's time for Jamie to raise the stakes.
Jamie promises that soon Tori won't just want him in her bed, she'll be begging for it-and he might be right. Somehow he's found the spot in her heart that makes her open up like never before. But with all she knows about his past, can she really trust what's happening between them? Is Jamie playing for keeps or just playing to win?
When dessert goes wrong…
Hannah Lockhart travels the world and blogs about love. At least she used to before she promised to look after her sister's bakery. Now, stuck in small town California for the next six months, Hannah is desperate to find romantic content for her blog or risk losing both readers and income.
Then a whipped cream disaster sends her into the arms of sexy, charming Evan Stone, heir to the Sugar Rush Candy Company.
Since childhood, Evan has been trying to overcome family concerns about his defective heart. Known as "The Heartbreaker," he's found an outlet with women. And when bad news strikes him, he seeks a diversion by offering to show Hannah the romance of the Bay Area.
Hannah jumps at the chance…as long as they keep things platonic. But soon Evan's hot combination of charm, perfect kisses, and a serious sweet tooth melts her defenses.
As Hannah and Evan surrender to their delicious attraction, they are forced to confront the reality of her wanderlust and his heart condition. When love and hearts collide, can Hannah and Evan find their sweet ending?
December 7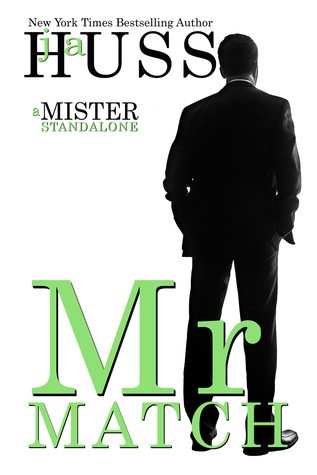 Oliver Shrike thinks ahead. He likes to make lists and tick off boxes. He plans, he plots, and he's got everything under control.
Until one day he sees my videos on his dating site. The private erotic videos I make just for him.
When I'm looking at the camera I can practically see his face. Hear the internal arguments. Feel his desire.
Because I'm that kind of woman.
You should delete my videos, Oliver Shrike. It's your job to keep that dating site on the up and up.
But you don't, do you?
You watch them. You get off to them. You crave them.
Every week I make a new one with you in mind. I've got you addicted to my body, my moans, my secrets.
I've hooked you now, Mr. Match. You've been in control for way too long and this is where it ends.
December 8
Finn
No matter how cruel it's been in the past, I've never been able to flip fate the bird. I'm a romantic at heart. So when fate drops a leather-bound journal at my feet, I know I should walk away.
I don't. I pick her up, bend her spine, spread her pages. From the first word, I'm a goner. The owner didn't give me access to her most intimate desires, but I devour them anyway. Her private darkness, her candid, explicit poetry—it all goes down like warm milk. And from that point forward, I drink, eat, and sleep her.
Halston
I went to his apartment and let him take my picture. Just once, to see how it would feel. I'm not his to look at, to inspire, to touch, but when he watches me through his lens, it gives me a high I don't want to come down from…
My journal is the one place I can be myself—as long as I can tie it up and put it away when I'm finished. But when Finn undoes the bow, he pulls strings that could unravel each of us.
"My name is Scarlet Stone, and my biggest fear is that someday I will find what I want most in life, and it will be impossible to steal."
What happens when life just stops? When one moment makes you question your entire existence?
Scarlet Stone is a third-generation thief who has everything: a doting fiancé, a spacious London flat, and a legitimate job offer. In a single breath, everything becomes nothing, and she finds herself on a plane to Savannah, Georgia in search of the meaning of life.
After securing a six-month lease for a beachfront house on Tybee Island, Scarlet changes the way she looks, thinks, eats—basically her entire outlook on life. She needs peace, but what she gets is a housemate who looks like Thor, acts like a warden, and smells her proximity like a Bloodhound.
Theodore Reed is a carpenter and perfectionist with a body built of steel, a black, hollow heart, and a hunger for revenge. He doesn't like company, girly-smelling crap, and British accents.
He resents every breath she takes.
She's fascinated by his every move.
In time, they discover their coexistence is toxic, their physical attraction is electric, the secrets they keep mean the difference between life and death, and the only truth they share is that everything is a lie.