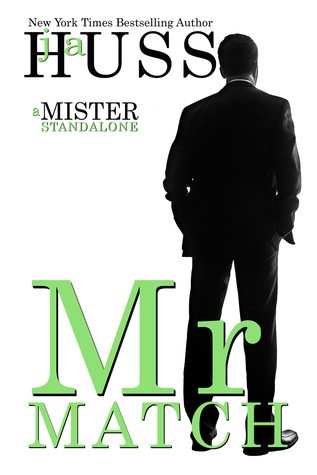 Oliver Shrike thinks ahead. He likes to make lists and tick off boxes. He plans, he plots, and he's got everything under control.
Until one day he sees my videos on his dating site. The private erotic videos I make just for him.
When I'm looking at the camera I can practically see his face. Hear the internal arguments. Feel his desire.
Because I'm that kind of woman.
You should delete my videos, Oliver Shrike. It's your job to keep that dating site on the up and up.
But you don't, do you?
You watch them. You get off to them. You crave them.
Every week I make a new one with you in mind. I've got you addicted to my body, my moans, my secrets.
I've hooked you now, Mr. Match. You've been in control for way too long and this is where it ends.
I don't know how Julie does it?! It all started with a lie. One helluva of a lie. Five books, five Misters and five remarkable women.
And isn't it interesting, that number? Five?...Five Ford? Yes, I could be totally reading into this but I'm just sayin'!
How she weaves such a fascinating, sexy, wild plot that starts with Mr. Perfect and ends with Mr. Match, and she manages to make everything make sense. All the tangents and connections and shit, my mind is still reeling - GAH!!!
And Oliver Shrike! Oh my, Mr. Shrike, I fell so hard, so fast and so far for you! I never anticipated this. Mr. Match is my fav Mister. Sorry, Pax! I still love Mr. Mysterious, but Oli's got my heart.
And who knew he was a poet? His adoration for Kat is sweet, swoonworthy and not to be missed.
I highly recommend this series. Julie has this knack of giving you a mind-bender and men to die for!
**ARC generously provided by JA Huss in exchange for an honest review**