A new standalone novel from #1
New York Times
bestselling author Vi Keeland
The night I met Drew Jagger, he'd just broken into my new Park Avenue office.
I dialed 9-1-1 before proceeding to attack him with my fancy new Krav Maga skills.
He quickly restrained me, then chuckled, finding my attempted assault amusing.
Of course, my intruder had to be arrogant.
Only, turned out, he wasn't an intruder at all.
Drew was the rightful occupant of my new office. He'd been on vacation while his posh space was renovated.
Which was how a scammer got away with leasing me office space that wasn't really available for rent.
I was swindled out of ten grand.
The next day, after hours at the police station, Drew took pity on me and made me an offer I couldn't refuse. In exchange for answering his phones while his secretary was out, he'd let me stay until I found a new place.
I probably should have acted grateful and kept my mouth shut when I overheard the advice he was spewing to his clients. But I couldn't help giving him a piece of my mind.
I never expected my body to react every time we argued. Especially when that was all we seemed to be able to do.
The two of us were complete opposites. Drew was a bitter, angry, gorgeous-as-all-hell, destroyer of relationships. And my job was to help people save their marriages.
The only thing the two of us had in common was the space we were sharing.
And an attraction that was getting harder to deny by the day.
Stand-Alone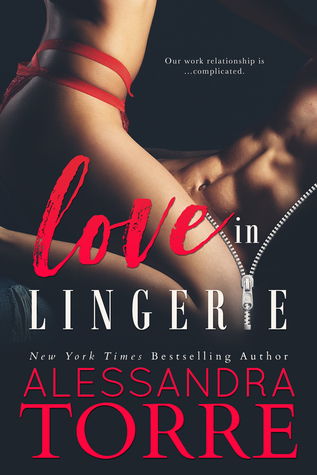 I hired her to fix my company, to bring Marks Lingerie back to life. I didn't expect her to become my friend. I didn't expect to fall in love with her.

The first rule of business is to never touch your employees. I think there is another rule about not falling for your best friend—a rule against imagining the curves of her body, or the way her breathing would change if I pulled down her panties and unzipped my pants.

Now, I can't wait any longer. I'm tossing out the rules.

Damn the company.
Damn our friendship.
Damn my fears.
When you've lived your life as a criminal…
When you've done unspeakable things …
When your soul has become dark and stained…
The path to redemption begins where you least expect it.
Kyle Sommerville is in hiding and doesn't want to be found by anyone. Certainly not by his quirky, free-spirited neighbor who's managed to push her way past the walls he's built around him. But Jane Cresson's indomitable will and insatiable curiosity about her reclusive neighbor makes it impossible for Kyle to stay immersed in his dark world.
Little by little, she claws through his shell.
Day by day, she gets him to smile a little more.
Night by night, they both find pleasure they never knew existed.
When Kyle's terrible past is exposed, Jane begins to think she's in over her head. Can her love for this broken man finally clear his path to redemption, or will Kyle's darkness finally extinguish every bit of hope she's put into him?
Stand-Alone
I've got ninety-nine problems and all of them begin and end with the Coletrain twins.
Especially Millie Coletrain.
I don't know whether to kiss her or spank her.
Either way, she's mine.
January 17
Things a bad neighbor can do to you:
1. Have loud parties late at night
2. Refuse to mow his lawn
3. Steal your newspapers
4. Rip your heart out and walk all over it
Katya Tocci
is willing to admit that she may have bitten off more than she could chew.
Liam Edenhoff
showed her a side of life she'd been missing out on - sex and friendship and tacos. But then he betrayed her.
Wulfric Stone
taught her that big surprises can come from unexpected places - like from a surly, aggressive, withdrawn bastard. But then he broke her heart.
Now one of them wants forgiveness, and the other wants forever. And Katya? She just wants to forget.
Who knew neighbors could be so difficult?
This story contains scenes of a graphic sexual nature, multiple uses of coarse language, and quite possibly enough confusion to drive a normal person insane. Reader discretion is advised
She thought she could save those she loved.
He thought he could save her.
They'll both learn the truth.

FIDELITY, the dramatic conclusion to the epic five-novel series INFIDELITY, following Lennox "Nox" Demetri, Alexandria "Charli" Collins, the Montagues, Demetris, Fitzgeralds, and Spencers is finally here.

When the vows are complete and the dust settles, who will be left standing?

No one is safe, and no alliance is above suspicion in the much-anticipated finale to this hot romantic-suspense saga. Our heroine has survived betrayal, cunning, deception, and entrapment…what will happen when she's faced with fidelity?

Infidelity, it isn't what you think.

From New York Times and USA Today bestselling author Aleatha Romig comes a sexy, new dominant hero who knows what he wants and a strong-willed heroine who has plans of her own. With classic twists, turns, deceptions, and devotions, this new, epic romantic suspense will have readers swooning one minute and screaming the next.

Have you been Aleatha'd?

FIDELITY is the fifth and FINAL of five full-length novels in the INFIDELITY series.
*This series does not condone nor does it advocate cheating.
Infidelity series
(5 books) ->
http://amzn.to/2iEb6vv
January 18
I've never been afraid of the dark...but that doesn't mean I wanted to live in it. And maybe everyone wants what they can't have, but I should've thought it over before I accepted the key and unlocked the door to their forbidden world.
Number One is mostly silent. He watches me with them very carefully. His gaze never wanders. His interest never wanes.
Number Two is mostly gentle. But it's the other side of him I like best. The wild side.
Number Three is mostly reserved. He refuses to cross the line. Even when I beg.
It was carnal, it was sensual, and it was erotic. That's it. That's all it was supposed to be. A trip into the dark. A peek into the forbidden.
I just didn't expect to like them.
*****
I heard the door open and close and said nothing. And the footsteps coming down the hallway towards the bedroom. I even heard him say, "Hey." So softly. "You awake?" Like he didn't want to wake me.
I listened as he stepped into the closet. There was that slick sound a man makes when he pulls his tie through his shirt collar. I heard the unclasping of his watch. The jingle of his belt buckle and the shuffle of his pants as they dropped to the floor.
I even heard his moan as he stood over me. I could feel his shadow from the streetlamp outside like it was heat.
Then the bed creaked, the mattress sank. And his warm, hard body straddled me.
Still, I said nothing.
I just buried my face in the sweet scent of the pillow and closed my eyes, feigning sleep.
"Rochelle," he whispered, leaning over me. His fingertips gently brushed the hair away from my shoulder. His mouth pressed against my skin. "Did you miss me? God, I've missed you. Two weeks is too long. We need to renegotiate."
He nipped my neck. Kissed it. Licked my ear as he positioned himself to begin.
And I said… nothing.
Even though my name is not Rochelle.
That's why I'm here. Tied up and gagged inside the closet. Sitting in the dark as three men on the other side of the door argue about where Rochelle went, why I was in her bed, and what they should do next.
I should be scared but I'm not.
I should be screaming, but I won't.
Because this just feels very, very right.
And the only thing on my mind is… what will happen next?