TITLE: Jail House Rock
GENRE: Contemporary/Erotic
RELEASE DATE:
January 16 2017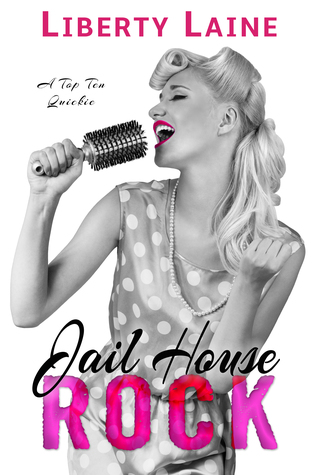 I've got ninety-nine problems and all of them begin and end with the Coletrain twins.
Especially Millie Coletrain.
I don't know whether to kiss her or spank her.
Either way, she's mine.
Warning: This is an erotic novella with laugh out loud ridiculousness, insta-love, a smart-mouthed heroine, and an over-the-top alpha bail bondsman.
Sometimes I'm in the mood for an epic love book, a deep thought provoking book and then other times I just want light hearted fun. This is most definitely that.
Jake runs after criminals and catches them then hands them into the right people. Millie sings, well that's where her heart is she's not a professional but she loves it and that's where Jake and Millie meet at Millie's place where she sings her heart out. Millie though has a twin and Jake gets confused and catches the wrong sister that said they have chemistry that is instant and that's something Jake isn't willing to let go of yet..
This is a novella, a fun, erotic and sexy insta-love read.. Your going to get sexy, but also heart warming and a lovable strong man that falls for a feisty Millie that pushes his buttons in many ways... what your not going to get is a gradual progression cause this is short and sweet. So if short and sweet is what your after then pick this bad boy up you won't regret it..
That. Is. All
ARC generously gifted in exchange for a honest review