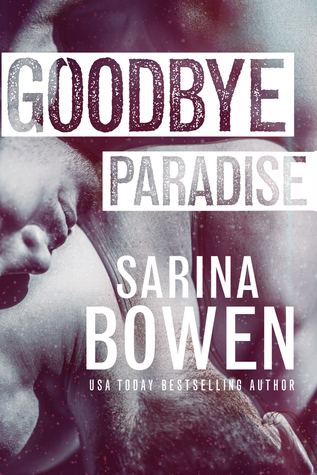 Most people called it a cult. But for twenty years, Josh and Caleb called it home.
In Paradise, there is no television. No fast food. Just long hours of farm work and prayer on a dusty Wyoming ranch, and nights in a crowded bunkhouse. The boys of the Compound are kept far from the sinners' world.
But Joshua doesn't need temptation to sin. His whole life, he's wanted his best friend, Caleb. By day they work side by side. Only when Josh closes his eyes at night can they be together the way he craves.
It can never be. And his survival depends on keeping his terrible desires secret.
Caleb has always protected Josh against the worst of the bullying at the Compound. But he has secrets of his own, and a plan to get away — until it all backfires.
Josh finds himself homeless in a world that doesn't want him. Can Caleb find him in time? And will they find a place of safety, where he can admit to Josh how he really feels?
Warning: Contains a hot male/male romance, copious instances of taking the Lord's name in vain, and love against the kitchen counter. This book was previously released under the title: In Front of God & Everyone
Goodbye Paradise is an M/M story about Josh & Caleb who escape a cult to live a better life.
This book was at first published under the name "In front of God and Everyone" by Neally Wagner. I'm so glad Sarina decided to release it under her real name because I would have miss a lovely story between two endearing characters.
Don't be scared about the religious undertones because it is absolutely not the focus in this book. With Goodbye Paradise, you have the journey of two young men who need to escape to love freely.
Mostly told from Josh pov, you'll find the innocence of someone who has never had a chance in life. Born in a family without privilege, always belittled by others, Josh knows he won't stay in the cult. He loves his best friend Caleb from as long as he can remember but he thinks the feeling is not mutual.
Josh has a charming innocence. He's oblivious to a lot of things surrounding him but he's eager to learn.
Caleb has always been the lucky one of them. Born in the right family, he doesn't think twice to help Josh whenever he can. Escaping with him was a no brainer either. He's tired of pretending and he's most of all ready to live the life he always wanted with the man he loves.
The fact both of them are already so attached from the start was both great and bad. Great because two men together are always hot but then I missed the angst that comes with not knowing how the other is going to react to the attraction.
I enjoyed the story because there were so many messages underlying:
- Follow your dreams
- Never give up
- Love freely in a world with so many prejudices
- Always believe in yourself and in what you are capable to do
- The value of frienship
- ...
Yet the author keeps it light and lovely at the same time.
I'm already eager to read the second book in the series. At first I thought we would have a book about Trey but it seems Hello Forever will be a complete standalone. Bring it on ^^
~ ARC provided by the author in exchange of an honest review ~