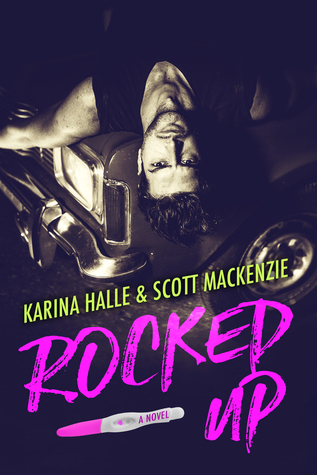 Rocked Up is a STANDALONE rockstar romantic comedy and the fun and sexy brainchild of New York Times bestselling author Karina Halle and her husband Scott Mackenzie.
I have been watching him since I was a child.
He didn't notice me back then and it didn't matter. Brad Snyder, guitarist and singer for one of the world's greatest bands, was my entire life.
My father, the CEO of Ramsey Records, takes credit for all of Brad's success, trying to control him in the same way he's controlled me.
But I finally get an opportunity to prove myself.
To be wild.
To be free.
Today I'm auditioning to be the replacement bass player for Brad's band. If I get the job, I'll go on tour and work with Brad every day, in very close proximity.
There's only one rule: he's not allowed to touch the boss's daughter.
Remember when I said that Brad never used to notice little ol' me?
Well, Brad's noticing me now.
In a way that's going to get us both in trouble.
My name is Lael Ramsey and we all know how this will turn out.
This is a debut collaboration between wife and husband, Karina Halle and Scott MacKenzie. The writing flowed and while told in alternating POVs, there was no indication this was written by two authors.
This wasn't what I was expecting, at times it was more sobering than I'd anticipated, but with it came insight and a maturity that was refreshing. This is both a forbidden love and rock star romance, and it includes a pregnancy - hence the title.
Lael and Brad were years apart in age, yet closer in their realities with both immersed in the rock world. While from different backgrounds and with forces trying to keep them apart, these two fight for each other.
This was a quick, enjoyable read with a strong heroine, a sexy rock star, a little angst, and loads of love.
**ARC generously provided by authors in exchange for an honest review.**