A Legacy Novel

A wild boy.
A sly girl.

Cross Donati defines trouble. He does what he wants because he's never known anything different. He's unapologetic, and he owns it.

Catherine Marcello is every bit a good girl … on the outside. Her entire world is a legacy, and she lives it. She's curious, and she's exploring it.

She chases bad things.
He never learned to be good.

They're late nights, stolen cars, first times, fist fights, leather jackets, beaches, bloody smiles, and life.
They're vicious and precious, dangerous and harmless, innocence and sin. They are love.

Love is killing for someone.
Love is living for someone.

Sometimes, you can't keep saving your heart when it means sacrificing it, too.
Sometimes, you have to learn to save yourself.
Sometimes, love has to fall, crash, and burn.

This is what love is like when you're a principe and principessa della mafia.
This is what love is like when you're Cross Donati and Catherine Marcello.

***

Always is a Legacy Novel, and while it is standalone, it can also act as a prequel for Revere. Each Legacy Novel stands alone from any other book, series, or collection.
Who doesn't love a forever love story? Gah! I do!! And Bethany-Kris delivered that in spades. I needed to compose myself before my review because to say I was a mess was an understatement.
I fell fast and hard for Calisto Donati in the Donati Bloodlines trilogy. Next to Dante Marcello, Calisto owned my heart. So, when I heard BK was writing a story about Calisto's son - Cross AND Dante's daughter - Catherine, this girl was beside herself! And then when I met Cross...I had my trifecta of beautiful, dangerous, and sexy mafia men - Dante, Calisto, and Cross!!
What can I say? I'm greedy that way.
As usual, the writing was flawless, beautiful prose that evoked such emotion within me and at times, I felt like I was part of the story. And Cross and Catherine were flawed and human, real in their growth from children to adults, but together, perfection.
Cross did tick me off with his attitude toward my man, Dante, but what else could I expect? He's a hot-blooded teenage boy, growing into a man, in love with Dante's daughter.
The complexity and angst only made this tale richer and more delicious!! And that ending...I knew the ending was going to wreck me. I cried like a baby to the end, and now, I'm anxiously waiting for the next book.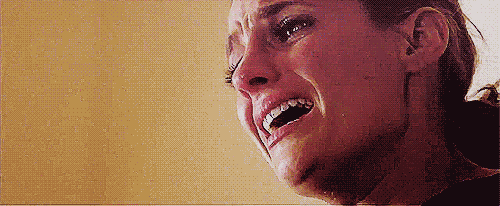 **ARC generously provided by author in exchange for an honest review.**