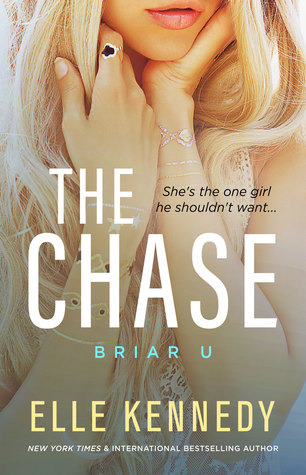 Everyone says opposites attract. And they must be right, because there's no logical reason why I'm so drawn to Colin Fitzgerald. I don't usually go for tattoo-covered, video-gaming, hockey-playing nerd-jocks who think I'm flighty and superficial. His narrow view of me is the first strike against him. It doesn't help that he's buddy-buddy with my brother.
And that his best friend has a crush on me.
And that I just moved in with them.
Oh, did I not mention we're roommates?
I suppose it doesn't matter. Fitzy has made it clear he's not interested in me, even though the sparks between us are liable to burn our house down. I'm not the kind of girl who chases after a man, though, and I'm not about to start. I've got my hands full dealing with a new school, a sleazy professor, and an uncertain future. So if my sexy brooding roomie wises up and realizes what he's missing?
He knows where to find m
4 Stars
I really enjoyed this.. and it's so good to rekindle with some of the characters in the off campus series, which I ADORED!!
This to start is a great opposite attracts read.. let's start shall we... Kk we have Fitz he is what we call quiet, broody and keeps himself to himself oh and also pretty nerdy. That said he is also sexy, has tattoo's and who doesn't love a introverted tattoo'd hockey player that also draws and creates games... say yesss meeee 🤘🏻
Then we have an outgoing blonde, fashion major that is also an extrovert who somehow creates messes and attention wherever she goes. And that's summer.. On first glances I was slightly judgemental of Summer, you kind of feel there's nothing special, then as you read you REALLY see and FEEL who she is and I was all in favour for these two and who they were together, cause they bounced off each other so well and as far as summer you truly see the kind of heart of person she truly is.
One thing that spoke to my heart more than anything else is without giving much away is that it does deal with a form of a learning disability and that was a breathe of fresh air, so many ppl deal with it and it was nice to read how it was dealt with in a heartwarming way..
I love sports romance reads, it's my go to read when I just want to shut off.. If your like me and enjoy this genre then please dive in, you won't regret it..
Enjoy, Kt Xoxo
ARC generously gifted in exchange for a honest review
The Off-Campus series is one of my favorite in the New Adult genre. So it's safe to say I was overly excited to start reading The Chase! To be honest I didn't remember much about Summer & Fitzy other than the fact she was Dean's sister and she has her sight on Fitzy a long time ago.
Once again Elle Kennedy captivated me with her writing, it didn't take me more than a few chapters to feel this warm I also felt with her previous books. The fact old players makes appearances is certainly a big part of the feeling but it was also good to be back with this bunch, to feel the love and to see that while time goes they are still all together.
What I didn't expect was how antsy the book would be. You see I think I didn't take the title of the book at face value but I should have. This is not a story with heart and flowers, not an easy thing as falling and love and happily ever after. Summer & Fritzy are two different human being with their flaws and doubts. There were both frustrating at times but you need to stick to them and listen to what they say to truly understand that what ones wants or need might not be the same as the other. I know this might not make sense at all for now but if you are a tiny bit like me, it may come a time where you'll wondered how things goes from simple to complicate in a few sentences.
But you need to keep in mind that before HEA there can be obstacles.
The cherry on the cake was without a doubt the tease for the next book! It took a great part of this book and I'm already dying to get my hands on it! Can't wait to be in 2019 yet!!
~I voluntary read a copy of the book provided by the author ~